NetSuite is the world's leading ERP system that dominates the industry because of its awesome flexibility and scalability. The NetSuite system continues to expand and accommodate new features and functionalities as the business grows. When you have the NetSuite system at your side you don't need to install any other back-office software systems for different purposes. NetSuite as a comprehensive system with unparalleled scalability will not outgrow ever.
Thanks to NetSuite integration a business can ensure optimum visibility of the customers. When it comes to Magento based eCommerce stores, post-NetSuite implementation, the customer data in real-time is stored in NetSuite. Because of this customers can access all their data and interactions with the business from one place. By offering such a single source of truth for all customer data Magento NetSuite integration helps to streamline the entire e-commerce operations.
Oracle NetSuite by combining the power of multiple software solutions such as CRM, Financial Management, inventory and warehouse management, supply chain management, etc. The unified and comprehensive business management experience offered by NetSuite can take away all the regular responsibilities that Magento e-commerce stores need to deal with.
Let's explain here what NetSuite integration means for the Magento e-commerce stores.
What Are The Things Set Right By Magento Oracle NetSuite Integration?
With custom Oracle NetSuite Magento integration for e-commerce stores, you can streamline the entire web store management by bringing together all the different functionalities under one single framework or toolset. For integrating NetSuite with the Magento store you can use a separate connector module or opt for thoroughly custom integration perfectly addressing your business-specific attributes.
The NetSuite integration services for Magento e-commerce stores will help you import and export in both directions. You can easily transport all your store data to the NetSuite ERP system and get back corresponding out just the same way.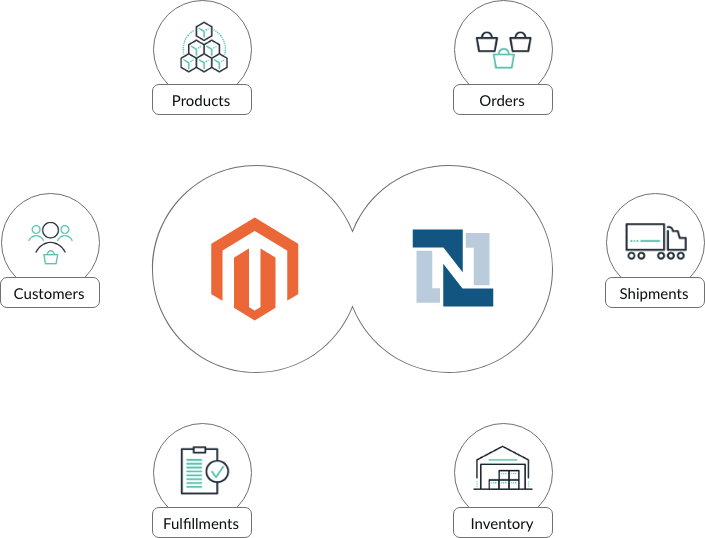 All your e-commerce store data and ERP system output will be synced on both ends. Here are the key Magento web store elements and categories that will remain synced thanks to the Magento 2 NetSuite integration.
Post integration the entire product catalogue including the product types, pricing categories, visibility setting and other attributes will be synced between both NetSuite and Magento.
All company information and attributes including company credentials, admin and user profiles, addresses and others will be synced.
All user roles and admin roles along with specific permissions for customers will be synced.
All discussions on pricing, discounts and offers to correspond to quotes and negotiations will be synced.
All product requisition lists including particular preferences of products and quantity attributes will be synced.
All order data including order status, invoices and bills, credit memos, and shipping data will be synced.
All customer information including the customer data and customer addresses will be synced.
All customer groups including the taxpaying categories and particular customer status will be synced.
All website pages and CMS blocks including the particularities of design and data transfer details will be synced between NetSuite and Magento.
Key Advantages Offered By NetSuite ERP Integration With Magento
Now that you have a clear idea about the various Magento store elements, data, and processes that are going to be synced with the NetSuite ERP platform after the two solutions are integrated, it is important to know about the particular benefits such an ERP integration has to offer. Let's have a look at these benefits. Why you should integrate eCommerce with NetSuite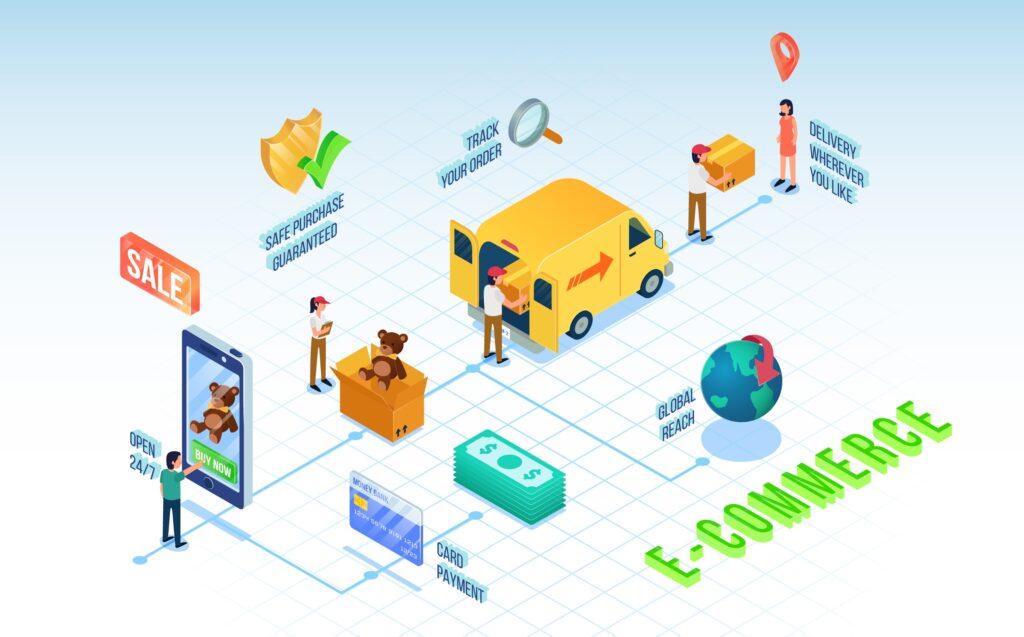 Data Management
In terms of data management, NetSuite ERP integration offers a whole array of benefits to any Magento web store. Let's have a look at some of them.
The integration will help reduce process silos as there will be no need for dealing with several different data platforms and different sets of login credentials.
The integration will help centralise all data to help easy search operations and data tracking. A comprehensive view of the entire workflow will keep everybody informed about the activities of others and the way things are shaping up.
The integration will also ensure optimum data mobility providing a guarantee to data access anytime and anywhere by utilising a single data repository.
The NetSuite ERP integration will help your Magento store migrate data from legacy software systems and sync all data between the ERP and the web store.
NetSuite ERP will provide Magento stores full access to powerful reporting and data analytics features to help businesses get hold of more useful and actionable data-driven insights.
Thanks to the ERP integration, the Magento web store admin can access all business data all through the day and keep track of every single change or update occurring with order status or stock level.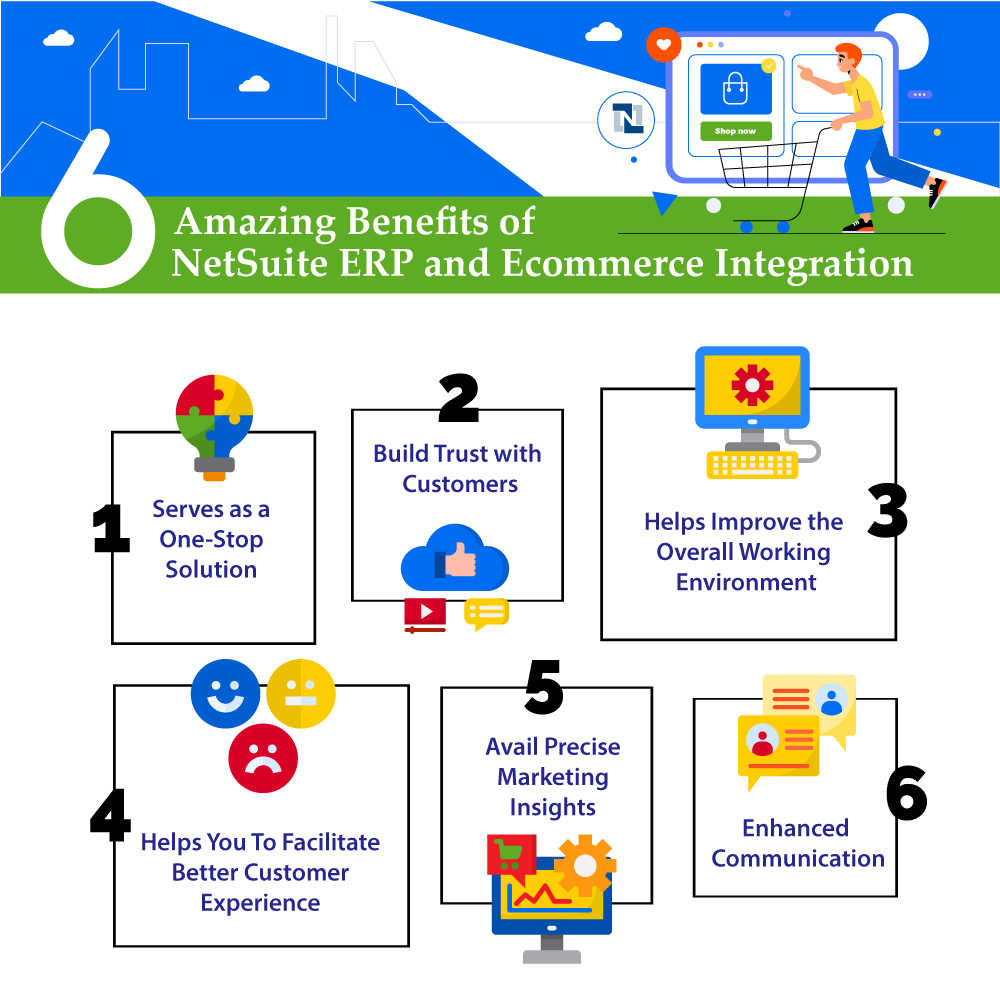 Business Process Automation
NetSuite ERP integration brings the opportunity of streamlining and automating the entire business process with ease. With business process automation comes the following advantages.
NetSuite ERP allows automating and streamlining all business tasks and ensure optimum saving of time and sources resulting in the creation of more business values.
NetSuite ERP helps reduce all data input errors and unwanted duplication to ensure more professional and efficient output and performance for your business.
Thanks to NetSuite ERP integration the entire back-office workload can be avoided resulting in enhanced productivity and more creative focus on new business ideas and strategies.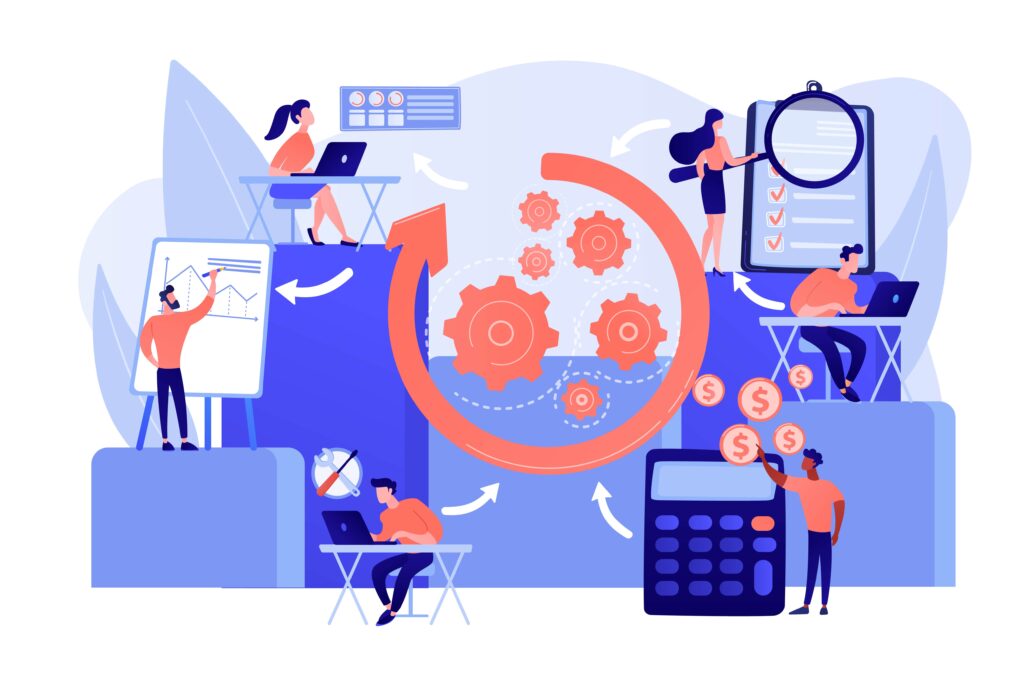 Efficiency & Performance
Thanks to NetSuite ERP integration a business is likely to be more efficient and performance-focused than ever before. Here are some ways NetSuite ERP can enhance performance and efficiency.
You can expect more streamlined and efficient order and inventory management with the ability to track stock information and changes in order status in real-time. On top of that, you can get a comprehensive view of the sales movement and corresponding inventory movement.
The integration will build more trust and credibility as precise and real-time inventory tracking will ensure accuracy and consistency of pricing across the entire web store.
NetSuite ERP by connecting multiple departments and processes will enhance more collaboration to help to automate the assignment of tasks and sharing of data.
The NetSuite will offer a full scope of customising the ERP software to help businesses meet specific and custom business requirements with ease.
NetSuite will help setting better standards for the entire business process by reducing expenses and human errors. This will make the business operations more efficient and productive.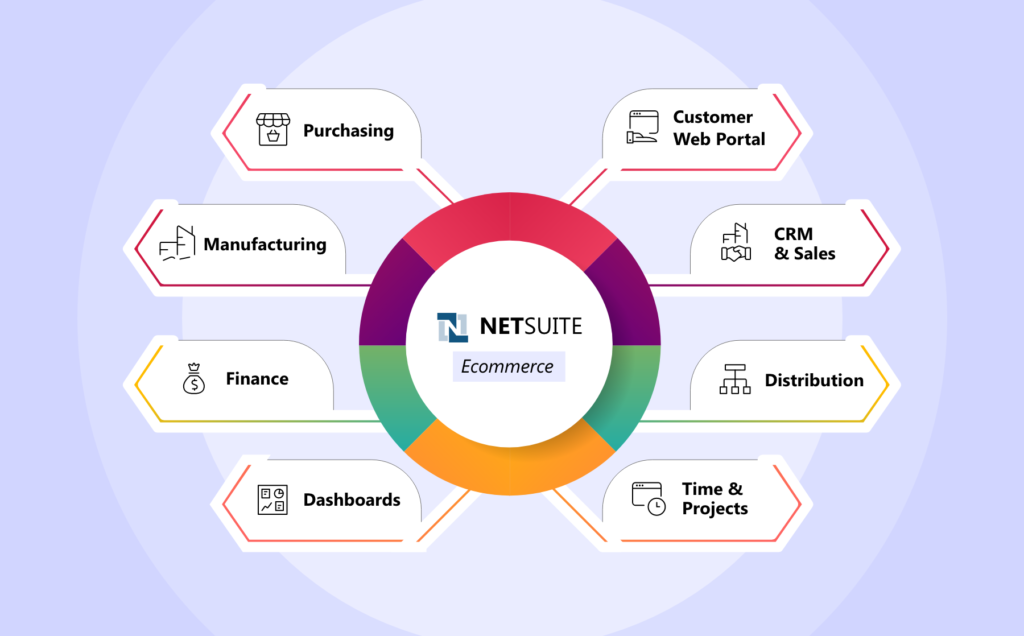 Increased Revenue
Finally, NetSuite integration will ensure more business conversion and profitability for a business. Here are some of the ways NetSuite will help more business conversion and revenue growth.
NetSuite ERP by syncing business and customer data will help a store reach out to their existing and potential customers more effectively resulting in enhanced business conversion and sales.
Thanks to NetSuite the data management and several other operational processes will be automated resulting in less need for human involvement. This will reduce the overhead cost as well as expenses incurred by IT infrastructure and training.
NetSuite ERP allows you to scale up your business without requiring more recruitment of staff and experts. This results in great cost savings in the long run.
As the increased volume of automated tasks frees up more time for the staff and professionals, they can concentrate on new projects and more important strategic activities. This is likely to fuel more business conversions and growth.
Why VNMT For NetSuite Magento Integration?
VNMT, unlike popular PaaS solutions such as Celigo NetSuite Magento integration, offers a smart custom integration service to seamlessly connect NetSuite ERP and Magento. The custom NetSuite ERP integration for Magento web stores offered by VNMT has already served countless e-commerce and mobile commerce brands.
Some of the distinct advantages that our NetSuite Magento integration provides include the following.
Syncing and integrating business processes in real-time
Orchestrating entire business processes with a smooth workflow
Fast-paced and smooth implementation
Predestined template for quick integration
Service-Oriented Architecture (SOA)
Robust security protocols for data migration
Comprehensive monitoring of data and handling of errors
Complete SDK support
At VNMT, we follow the time-honored industry standards for NetSuite ERP and Magento e-commerce integration. Offering highly customized and thoroughly business-specific integration service with attention to key data migration and process integration challenges and constraints is our key strength.

Conclusion
From the above discussion, the outstanding power of NetSuite ERP integration for Magento web stores is evident. NetSuite is likely to champion the cause of customization, business process automation, and efficient operation when you have partnered with the right NetSuite ERP integration service provider.