Introduction
Business needs change, constantly.You see online marketing trends are uniformly transforming which indirectly creates a necessity for your NetSuite implementation to adapt to these transformations as well. VNMT's team of NetSuite professionals will be your impeccable choice to engage, tweak and fine-tune your NetSuite experience, the way your business needs it.
Augmentation and Customization Services for your NetSuite Solution
We rigorously line-up NetSuite experts who will ensure a modified and fine-tuned NetSuite experience by enhancing the existing scripts your business holds currently. Our prime objective is to make sure that our customers gain the benefits of an effective and efficient NetSuite system at the end of the day. Our project handlers never look upon size, nothing is too small or too big for us in terms of enhancements and customizations. Our flexible delivery models revolve around any kind of budget, resulting in our development teams to produce robust NetSuite landscape for your business.
From custom reports to workflow modifications to form customizations to integrating an external application to your NetSuite instance, VNMT's NetSuite and Application development resources will comfort you build the required solution.
Key project carries dynamic workflow which includes transaction automation, customized reporting, saved searches, workflow modifications, feature creation, customized dashboards and printable digital document creation.
Our NetSuite developers can also help you in reviewing scripts and assist in fine tuning them to optimize your NetSuite processes. Custom scripts development is advised as well as performed based depending on the business requirements, Therefore we ensure performance enhancement, script integrity, processing speeds, error reduction and acceleration for your reports execution.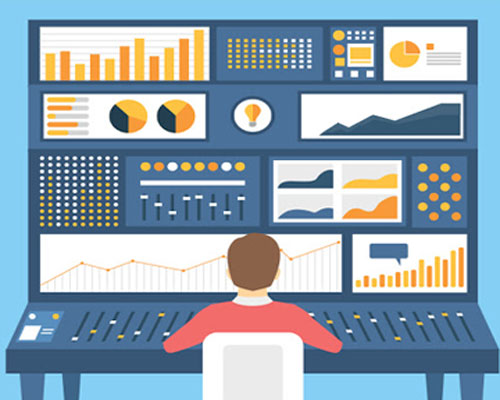 Following are our NetSuite Customization Services:
Modify your NetSuite account calibrating with your business activities and processes while not changing your business processes to fit in the ERP.
Creating Custom Fields
Creating Custom Client Scripts
Creating NetSuite forms, Objects & Scripts
Creating Scheduled scripts and User Event scripts
Creating portlets, RESTlet scripts, Suitelets and custom workflows
Creating Custom forms and advanced saved searches
Our NetSuite Technologies comprises of:
SuitTalk
With the use of SuiteTalk, it enables us to integrate NetSuite with numerous applications, custom mobile applications and discrete websites.
SuiteBuilder
SuiteBuilder enables us to design forms, centers, and tabs and assign roles looking upon the business requirements.
SuiteCommerce
Using NetSuite SuiteCommerce we deliver eCommerce solutions with expertise.
SuitAnalytics
SuiteAnalytics helps business firms to develop KPI (Key Performance Indicators) which enhances productivity & quality
NetSuite SuiteFlow
Using SuiteFlow enables you to build and administer business workflows to automate business process which will increase your organizational productivity and efficiency.
SuitScript 2.0
Using SuiteScripts, we establish logic which is flexible within the perimeters of NetSuite to match the requirements of client.
SuitBundler
Using this function as integrated platform, customers and partners can package and setup applications and can also operate optimizations on SuiteCloud platform.
Hire NetSuite virtual assistants from VNMT and customize your NetSuite with utmost precision.
VNMT's NetSuite API based integration services has the potential to extend business processes in several industry verticals. From wholesale business distributors to retail business distributors using NetSuite's SuiteScript and SuiteTalk, VNMT NetSuite professionals can integrate with distinct third-party applications.
We collaborate with individuals from various teams or departments to understand your process properly to enable a successful implementation. Furthermore our consultants will adapt to your business schedules to ensure all of your teams are trained and are comfortable with NetSuite.
Substituting as a NetSuite Partner and Solution Provider, we cater finite solution and aid to get you live on NetSuite. We acknowledge that shifting to a new ERP system requires much consideration, effort and time. Our consultants have thorough know-how of your industry and will ensure that you are aligning correctly on NetSuite with the modules that you require.