You are a small business and there are times when you have wondered whether there are some systems to help you organize all tasks and get things done more easily. Then you came to know about modern ERP systems and how they help streamline business processes. But almost immediately you thought they are made for big enterprises and are not appropriate for the size of your business.
There you have certainly mistaken and have fallen victim to a myth. These days ERP benefits for small business entities are too well known not to see. Many ERP systems are made to cater to small businesses particularly. Here we are going to explain these benefits offered by some of the best ERPs for small business entities.
Enterprise Resource Planning (ERP) Comes as a Comprehensive Solution
An integrated and comprehensive small business management software solution allowing an enterprise to keep all its operational and transaction data in sync and contextually connected makes ERP so irreplaceable in the business scheme of things. Such a comprehensive solution makes things easier for any business to exercise maximum control while tracking risks and potential business issues posing threats to growth.
An Enterprise Resource Planning (ERP) solution as a software solution helps to streamline the core business processes of operations, management and frontline business transactions. Thanks to this, companies get real-time access to all business data so that they can flexibly tweak things to ensure more efficiency and productivity and to avert imminent business risks.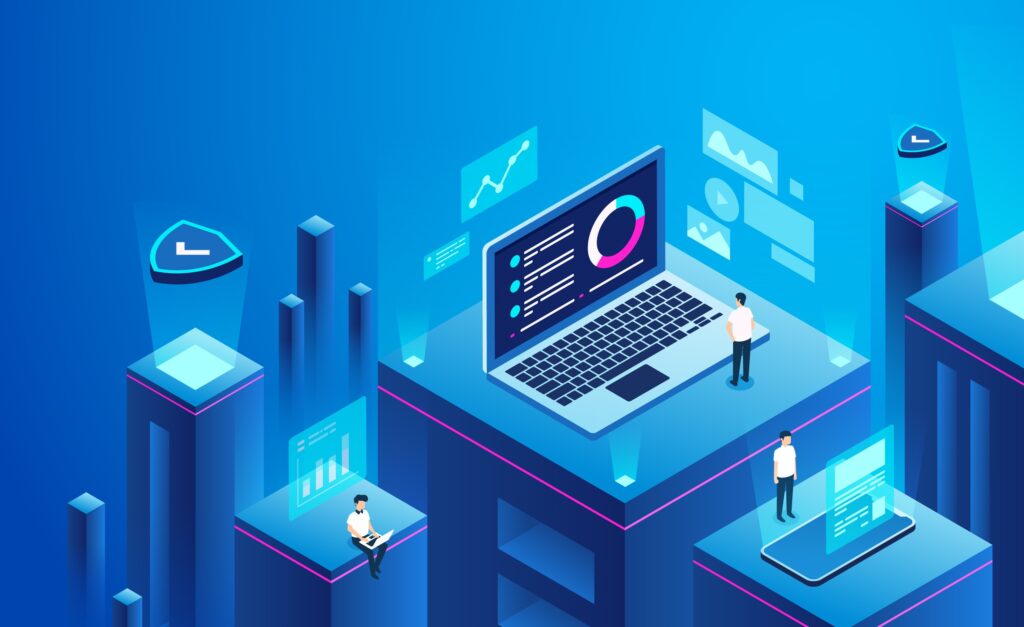 ERP systems also help businesses to do away with all sorts of uncertainties and risks that crop up from time to time and challenge the growth prospects of a business. Simply by keeping a business informed about the underlying trends, changes and patterns, a modern ERP system helps a business keep itself on the spur of things.
Does Your Small Business Need an ERP System? Here are the Signs to Consider
Certain telling signs show how important it is for your business to have one ERP system for several reasons. Here we explain some of these signs that equivocally say your small business requires an ERP solution.
Your Business Needs More Control
In case your small business still relies on old data and depends on manual operations for everything, you frequently encounter a lot of errors and a lack of control over the business process outcomes. This ultimately makes your business efficiency and productivity suffer tremendously. Cloud-based ERP for small business ventures ensures optimum control in all respects.
You Find it Hard to Scale Up
When your business is growing, you continue to find difficulties in expanding your business. This is a typical issue faced by many small enterprises. ERP software by taking care of all the business tasks in a streamlined fashion helps you concentrate on business expansion and provides you with a well-equipped business apparatus to snake up business operations easily.
Difficulties in Finding Data
As a small business continues to remain in operation for years, data from different processes pile up and the manual processes or disintegrated software applications are unable to handle these growing and evolving data in a consolidated and organized manner.
This is where modern ERP software like NetSuite for small business entities comes as a comprehensive solution to make data management extremely easier.
Need for IT resources
As small businesses often suffer from resource crunch, when the changing business dynamics and evolving requirements for them to get onboard IT staff for getting things done more easily and efficiently, it further deepens the crisis corresponding to resources. This is where modern ERP software systems come to their rescue and do away with the need of maintaining a separate IT team.
Responding to Growing Demands
Any business can only stay popular and growing by responding to the evolving market demands. The failure to address market demands in time can just put a business in serious trouble.
Often the manual processes and traditional operations make it difficult to address the evolving and growing demands promptly. This is another area where ERP software systems can make a business scalable and flexible to address demands efficiently.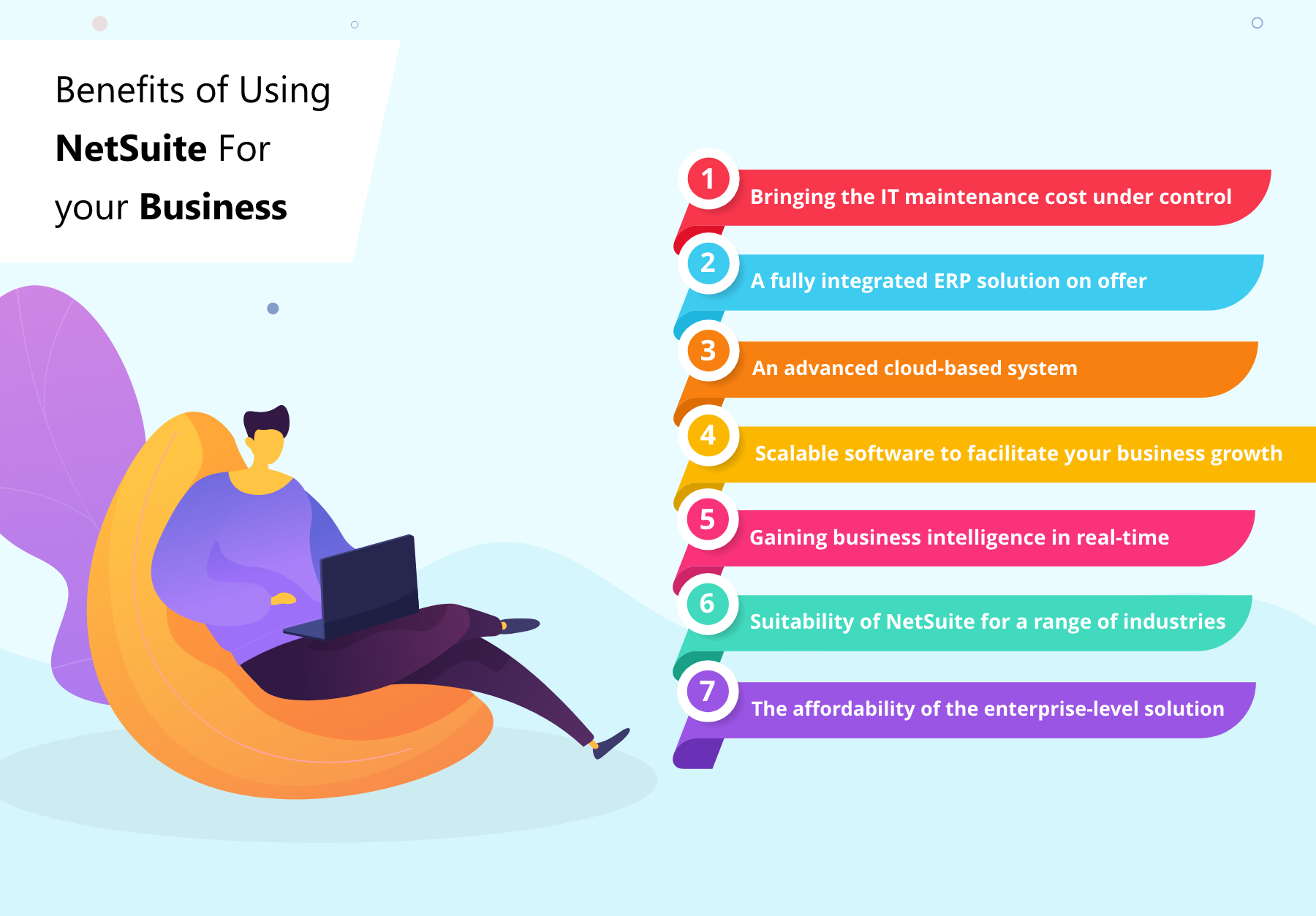 How Does ERP Software Systems Like NetSuite Help Small Businesses?
Over the years, ERP software systems also continued to evolve and become better with more capabilities. No longer, businesses need to rely on separate software apps for CRM, warehousing, supply chain and business operations. Now a comprehensive and integrated ERP system can take care of all these tasks and streamline all these processes with the least manual effort while allowing you maximum control on key performance metrics and data-driven business insights. On top of that, there are highly customizable NetSuite alternatives for small businesses to help a business configure the entire ERP operation as per its specific needs.
Let's have a quick look at some of the key ways modern ERP software systems like NetSuite help small businesses.
Automatically adhering to industry standards and regulations: NetSuite ERP software system is organically configured to make businesses automatically adhere to the industry benchmarks, standard norms and compliance regulations and thus helps a business do away with such worries.
Creating a transparent view of all business data: By offering a completely integrated software system taking care of all processes and operational tasks, NetSuite ERP software provides a transparent and clear picture of the entire business and helps a business with relevant and precise data-driven insights corresponding to the entire business. This helps a business react quickly to evolving situations.
Minimizing operational risks: By integrating the entire business process and by offering total control on all business data, NetSuite ERP software reduces the operational risks to a minimum. Since the entire process starting from ordering to inventory to warehousing to last door delivery remains synced and transparently visible, there is less risk for unfulfilled orders or delays or other operational issues.
Businesses can quickly scale and adapt: By not relying on several legacy software systems for different functions, small businesses enjoy a comprehensive view of the entire processes and the evolving changes and dynamics that deserve proactive measures. This is why NetSuite ERP helps a business quickly adapt to market demands and adapt to evolving changes. On top of that, NetSuite Implementation services help to customize the software further to help this adaptation further easier.

Conclusion
Is NetSuite good for small business ventures? After explaining all these benefits this question sounds a little preposterous. The NetSuite ERP system is not only beneficial for small businesses, it is on the verge of becoming irreplaceable for the scheme of things a small business deals with.