NetSuite's Customer Relationship Management is an effective system that allows organizations to follow the entire lifecycle of the customer. In case you don't know, CRM, also known as Customer Relationship Management, is a business strategy that comprises various processes and procedures to simplify the relationship between your organization and customers.
CRM platforms like the NetSuite CRM help you to understand your customer's buying behavior. In other words, you would be able to follow your customers in their respective buying journey. So what this implies is, with CRM, you can customize your business processes as per the preferences of your customers.
In this context, it is essential to note that NetSuite wants organizations to succeed in their activities. Whether it is about a qualified lead or cross-selling opportunity, NetSuite CRM provides you with numerous features to execute various types of business assignments. Quite impressively, NetSuite CRM also comes equipped with rich characteristics like forecasting of sales and order management.
So as you can see, NetSuite and NetSuite development company has transformed the notion of CRM into something astonishing. But before delving deeper into the various aspects of NetSuite CRM, let's find out more about the exact meaning of CRM.
Let's Walk Around The Basics Of CRM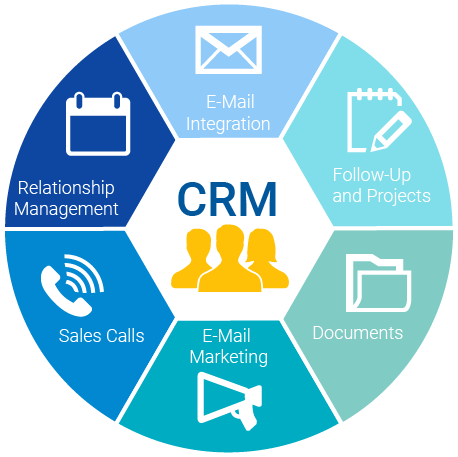 There is no denying the fact that customer relationship management is the most efficient and most muscular approach in maintaining and creating relationships with customers. In other words, CRM is also about fostering a strong bond with your loyal customers. CRM contains each bit of the details of the customer.
This is the reason that it is easy to track a customer accordingly and design strategies based on his/her preference. Also, a CRM system is beneficial in acquiring new customers. And one of the critical highlights of a CRM system is that it is very efficient. With an automated CRM platform, there is no requirement for manual effort.
So as you can see, you need fewer staff members to manage your organization's connection with customers. Installing an automated CRM platform has its benefits. And this is precisely where the NetSuite CRM platform comes to the fore. With real-time data and dashboards, you can manage every aspect of CRM with NetSuite. So with these things in mind, let's take a glance at the various features of the NetSuite CRM.
4 Most Essential Features of the NetSuite CRM That Bring Ease To Your Business
Here are some of the features of the NetSuite CRM, which you should be aware of.
Automate the Entire Campaign Process
With NetSuite CRM, you can automate the entire campaign process. In simple words, there is no need to maintain records manually, which is an added bonus. What's more, NetSuite CRM will track your campaigns in real-time. You would also be aware of the source of the leads. With the help of this software platform, you can also emphasize email marketing, drill-down reporting, etc.
Forecasts Sales Innovatively
With NetSuite CRM, you can avail yourself of great functionalities revenue projections and top-notch sales quotes. This feature would help your organization to reliably predict crucial business insights. With these insights, you can have a definite edge over your competitors.
Real-Time Dashboards- Gain Impactful Insights
If updating your CRM data is a bit of a concern for you, NetSuite has the right solution. The NetSuite CRM platform allows you to keep your organizational and customer relationship data updated. What's more, you would also have access to various types of live analytics dashboards.
These dashboards permit business owners to see precise data when they require the most. What's more, each department in your organization associated with CRM can have access to this live dashboard. NetSuite CRM would allow your organization to measure essential items like consumer satisfaction and actual sales. You would also have the option to customize the dashboard as per your preference.
Compatible with a Majority of E-Commerce Software Platforms
Note that NetSuite CRM can seamlessly integrate with the NetSuite e-commerce tools. This is because every record of the customers, along with the dealings, can be analyzed with the NetSuite software platform. Usually, e-commerce platforms have to deploy advanced analytics to find out more about their customers.
But with NetSuite CRM and its integration with e-commerce tools, you can now have a unified approach to track various aspects of your business. From organizational POS to online campaigns, you actually have the opportunity to automate every part of your business.
4 Benefits of NetSuite CRM That You Should Know About
Here are some of the benefits of the NetSuite CRM you should be aware of.
Access It on the Go
Note that NetSuite CRM is based on the cloud. Always be mindful of the fact that a cloud-based CRM will ensure data accessibility from anywhere and across the world.
Offers 360-Degree Visibility
NetSuite CRM provides a 360-degree view of your customer's preferences with a multi-tenant architecture that saves data in a secure manner. Also, note that the application development structure of NetSuite makes it possible for you to carry out customization tweaks.
Automation Of The Sales Department
A highlighting aspect of this CRM platform is that it facilitates automation in the sales department of your organization. In other words, with the deployment of the NetSuite CRM, the department of sales in your organization can execute processes with actual updates. And when there is automation, the overall efficiency of your sales department improves a lot.
Helps With Vendor Management
At times, your organization has to deal with various types of vendors to maintain the overall efficiency of the supply chain. Note that with NetSuite CRM, you can even manage vendor relationships with your partners and vendors. From processing the order to the payment of the royalty fees, NetSuite CRM is your primary choice when the context is about the vendor management.
Various Modules Present in NetSuite CRM
Here are some of the modules of the NetSuite CRM:
Opportunity Management or Salesforce Management

Partner Relationship Management

Marketing Automation

Customer Service management
So as you can see, there are various reasons to implement NetSuite CRM. Note that this software platform will automate the department processes. As a result, you would have a clear view of the performance of your business. Moreover, it also helps you to achieve better customer insights, which are an added advantage.