FMCG, also known as fast-moving consumer goods, is one of those sectors where it is possible to expand your business in a quick time. However, you cannot think of increasing your FMCG business if you don't have the FMCG distributor billing software in your arsenal. This is the reason that the requirement for ERP or Enterprise Resource Planning software is essential to manage the various processes associated with the business.
With an ERP platform deployed, it would be relatively easy to maintain your competitiveness. With ever-evolving demands of the customer demands and to possess a competitive edge, ERP in the FMCG industry has been one of the most confidential resources. Software used in the FMCG industry can assist you with inventory management to customer management, which would render you an edge over the others.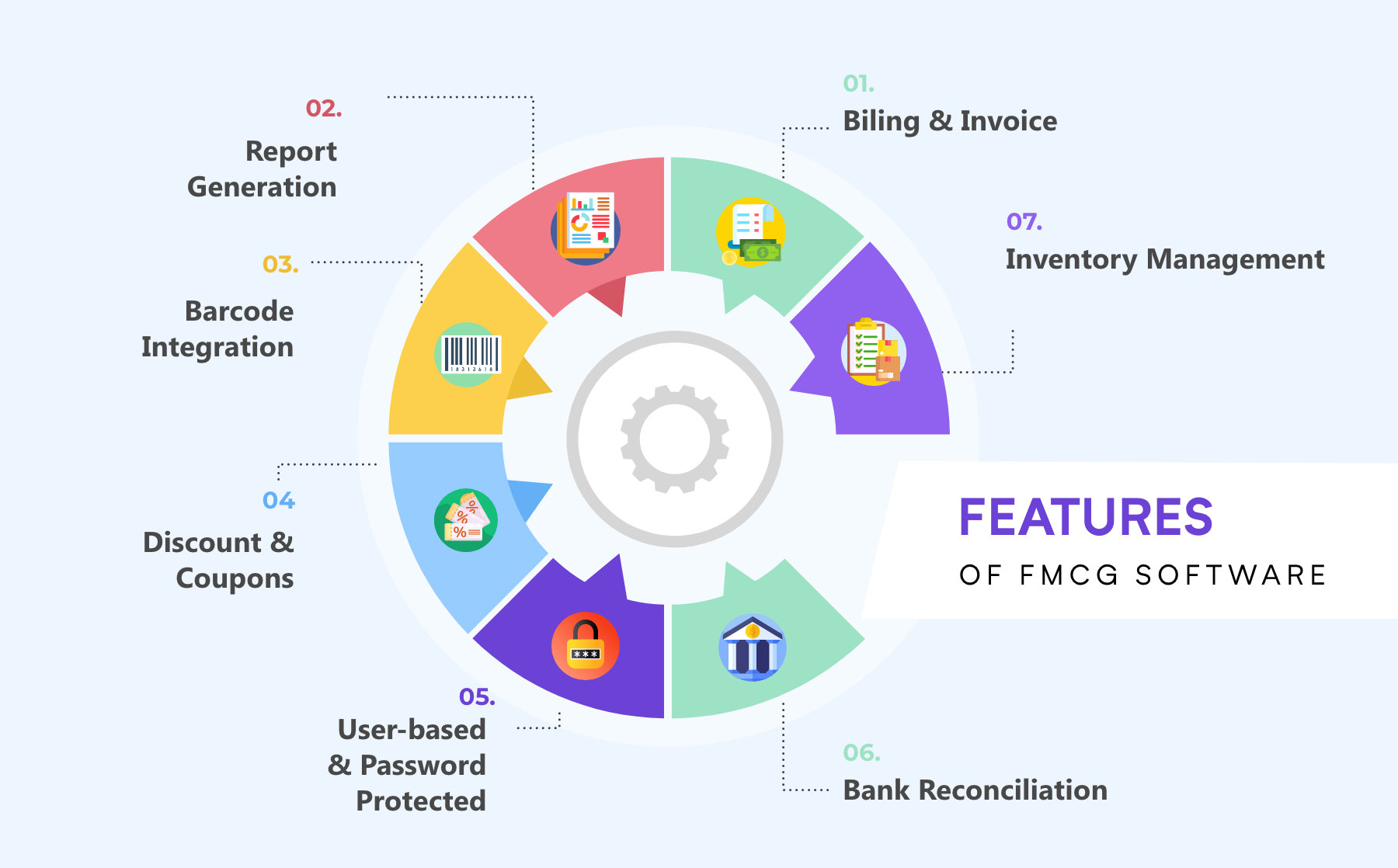 What's more, ERP platforms can help maintain quality in supply chains and quality testing processes. If any one of the techniques mentioned above goes wrong, your company can incur substantial financial losses. Apart from that, there is the risk of losing the customers' trust, which can severely damage your business credibility.
As the name suggests, FMCG is a fast-moving industry sector. Any error on your part can be detrimental to your overall business prospects. So with these aspects in mind, let's explore the ways ERP software is essential for the FMCG sector.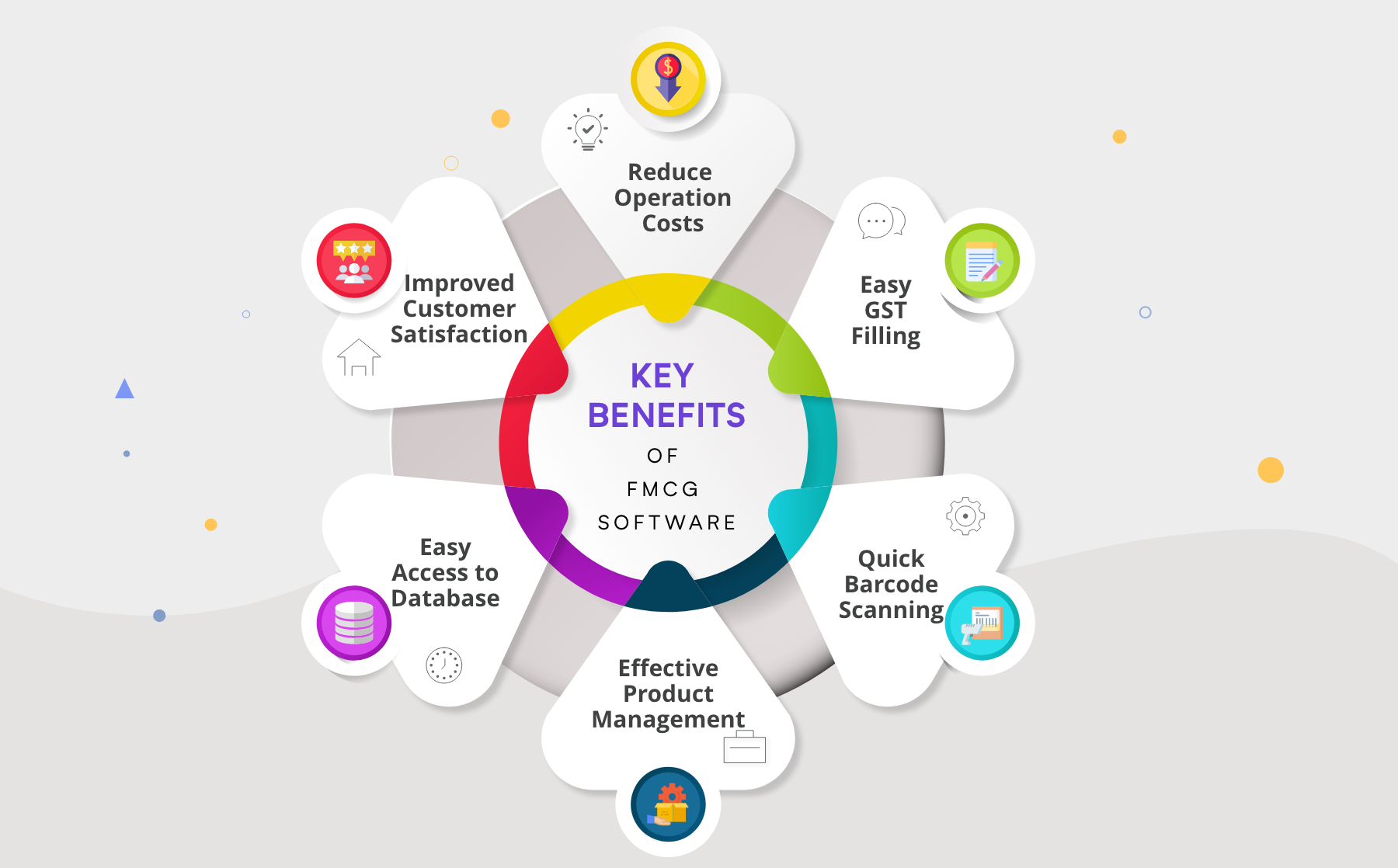 Fine-Tunes your Inventory Management
There is no denying the significance of stock in an FMCG industry. Billing software for distributors can be a game-changing proposition, but you need a software platform that would automate the various processes of your business. Having command over the stock and the inventory would empower you to comply with your customers' current demands.
An ERP system can store data about every single service or product so that you can always keep a tab on the inventory. What's more impressive is that ERP platforms can also help in the overall estimation of the demand. Nowadays, a majority of ERP platforms are integrating Artificial Intelligence or AI.
With AI, an ERP platform can understand the buying patterns of your customers. Opting for distributor management system software is beneficial, but in the long run, an ERP platform may be one of the best solutions for you. So as you can see, an ERP software platform can help you to customize the stock.
Streamlines Industry Workflow
The FMCG industry is counted among the sizeable industry domains. That's why it tends to generate vast amounts of data from various departments like inventory, quality testing, finance, etc. FMCG billing software will only help you to keep a tab on your accounts. But with an ERP software platform, you would have the ability to gather data from each department and analyze them.
Mostly, ERP platforms come with a single database that empowers simple accessibility to the information. Moreover, data derived from ERP platforms also encourage companies to plan better to confront the challenge and other unexpected interruptions. One of the highlighting aspects of an ERP platform is that it helps you with superior planning. So with an ERP platform, you would be able to generate more revenue.
Facilitates Collaboration of Remote Teams
It is a known fact that with a wholesale distribution software small business, you can easily control the different verticals of your organization. But with the rise in popularity of remote teams working from various locations, this may not be enough. In this case, you need a software platform that can facilitate collaboration among the small units.
Quite impressively, an ERP platform for the FMCG industry will help to facilitate collaboration between the remote teams. One of the critical features of an ERP platform is its efficient cloud computing technicalities. As we all know, cloud computing technology remains available 24/7.
So, what this means is, you can avail effortless teamwork even when your employees are working remotely. ERP platforms can unleash communication advantages among fellow representatives and back-office departments. So as you can see, ERP platforms can help bring consistency among various departments of your organization.
Interactive Dashboards
It is essential to mention here that ERP software also comprises a distributor management system software platform. But apart from that, with an ERP platform, you would have access to an interactive dashboard. What's more, many ERP software platforms will also help you to organize the critical business processes by providing you access to one or more dashboards.
The various executives and other management teams can get a clear understanding of the entire business processes by taking a glance at the KPIs. KPIs or key performance indicators depict the more substantial and weaker areas of your business processes. It is important to note here that modern-day ERP platforms enable you to customize the dashboards as per the roles. This implies that access to information would be provided to specific employees based on their roles.
Efficient Supply Chain Management Process
An ERP platform deployed by an ERP Software Development Company would also aid in supply chain management. It is important to note that organizations have to interact with various providers and partners to avail of the raw materials for your manufacturing process.
Also, the supply chain is associated with the resources you need to put up products and services for sale. By having an ERP software platform, your organization can resist any unnecessary wastage of raw materials.
In other words, by fine-tuning the supply chain management process, you would be able to eradicate excessive human labor. The integration of ERP systems would result in remarkable growth in the industry.

Robust Warehouse Management System
Just like you cannot undermine the significance of manufacturing accounting software, you also cannot deny the importance of warehouse management. In the FMCG sector, you need to have a robust warehouse management system to ensure efficiency across all departments. A majority of ERP systems can streamline warehouse operations. They can also create a custom process flow which benefits your organization.
Schedule an appointment with a NetSuite consulting partner to deploy an ERP platform for your ever-expanding FMCG business.