An ERP is an essential part of any business as it can help you manage the business smoothly. Business is always in a growing stage, how high you have reached your business is still in the ever-increasing location; because in business, the sky is never the limit. A company can grow and thrive as long as it has a sound support system and a strong backbone. If you need a good support system, then it is a must that you should have ERP software. Having ERP software will help you in the long run. Still, many people don't use ERP software, thinking it is unnecessary; for those people, ' yes' it is necessary to have ERP software.
What is ERP software? Why should you use ERP software?
ERP software or Enterprise Resource Planning software is software used by businessmen worldwide to incorporate and organize the necessary data that is needed for the front and back office of a business. ERP software manages the main features of the industry like transportation, manufacturing, human resources and many more and will work to make all these into the central software system. If the ERP is used accordingly, then this software will help you increase your businesses efficiency, profitability, and performance of your business. And as an extra point, using ERP software can also make you more indulged in today's digital world.

Read More: Top 10 Industries That Need An ERP Software
Here are some of the top features of ERP software that make you use one:
Making more profit with ERP software
ERP systems are still a significant investment, even though several suppliers have provided flexible pricing in recent years. For many, the program's high expenses alone make it appear improbable that it will save your company any income in any way. However, when you get past the price hikes, it's simpler to understand how ERP may deliver a great return on investment. Firstly, ERP integrates several of your organization's systems that are now scattered. Your employees will be able to access all of the resources they need for their jobs from one centralized system, from research and development to accounting records. By combining platforms, you can assist your employees in making better use of their time. Consumers will not have to scour numerous systems for data while using ERP. Data is considerably easier to obtain thanks to the centralized database. Furthermore, ERP saves your company money by removing the requirement for users to be educated on several systems.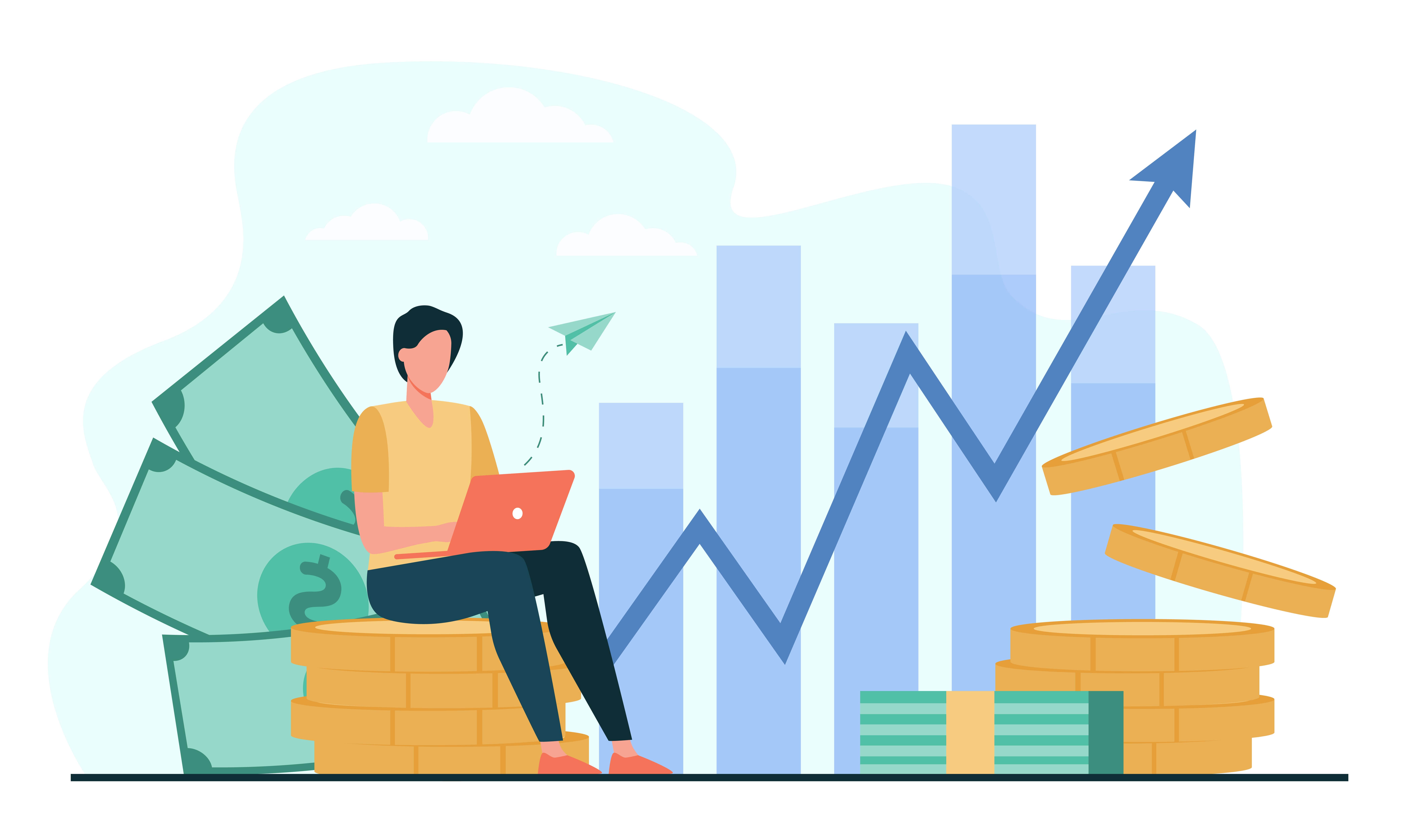 Further developed Collaboration
The highlights of ERP applications can shift somewhat depending upon the program you are utilizing, yet for the most part, all frameworks further develop cooperation somehow or another. As referenced previously, the concentrated information base is an essential piece of what makes an ERP one of a kind. With this information base, you give your organization a solitary wellspring of truth to work from. It diminishes any blunders welcomed on by working with inaccurate information, further decreasing expenses.
Also, a focal data set decreases any faltering or slowing down during projects since all colleagues approach the all-inclusive information they need. Also, there's no compelling reason to blend data across different frameworks or sources. Since the entirety of the data is accumulated, put away, shared and got to through a solitary framework, there is no worry about how exact, complete, or secure the information records are. It isn't as simple to say if maybe your group is entering similar customer data again and again into a few unique frameworks. Without an ERP, you welcome human blunder into your cycles when you could undoubtedly keep it away from.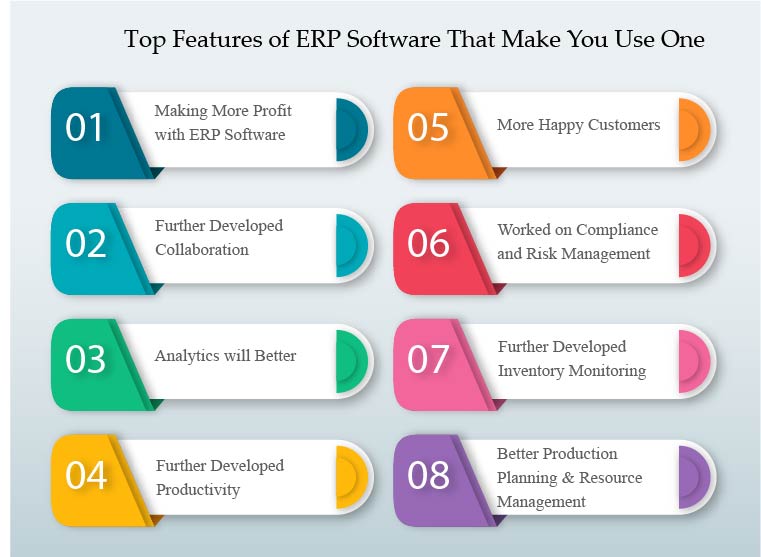 Analytics will better
A focal data set of data likewise helps in working on your examination and detailing. Since an ERP records and stores every one of the information client's input, it makes for a brilliant business knowledge instrument. However long your merchant gives solid usefulness, ERP programming makes it simpler and quicker for your group to produce different reports. Reports that could require long periods of exploration and aggregation without an ERP require only minutes.
Most ERP arrangements give an adaptable dashboard so leaders can see reports when they initially sign into the framework. These reports might incorporate everything from pay and cost explanations to custom KPIs that offer knowledge into specific capacities. You, at this point, don't have to be contingent on your IT staff to create the reports that you need. In conclusion, reports regularly accompany access levels, guaranteeing just pertinent staff see significant organization information.
Further developed Productivity
With customary strategies, monotonous errands are unavoidable. Undertakings like creating reports, checking stock levels, timesheet following and handling orders have generally taken representatives hours to achieve. As well as occupying time, these cycles lower representative resolve and free you up to human blunder. After entering a similar line of information into various structures after the umpteenth hour, even the best staff individuals will undoubtedly commit an error. On the off chance that you pick the right arrangement, an ERP can mechanize your most monotonous errands. The data set inside ERP programming disposes of repetitive assignments like information passage and permits the framework to perform progressed estimations in no time. It opens up your colleagues' an ideal opportunity to accomplish more insightful work, expanding your ROI regarding work. From this, ERP boosts your association's usefulness, Productivity and benefit.
More happy Customers
Dealing with your clients has never been so significant. With 84% of buyers believing on the web audits however much they would like a companion; past client feelings are more important than any other time in recent memory.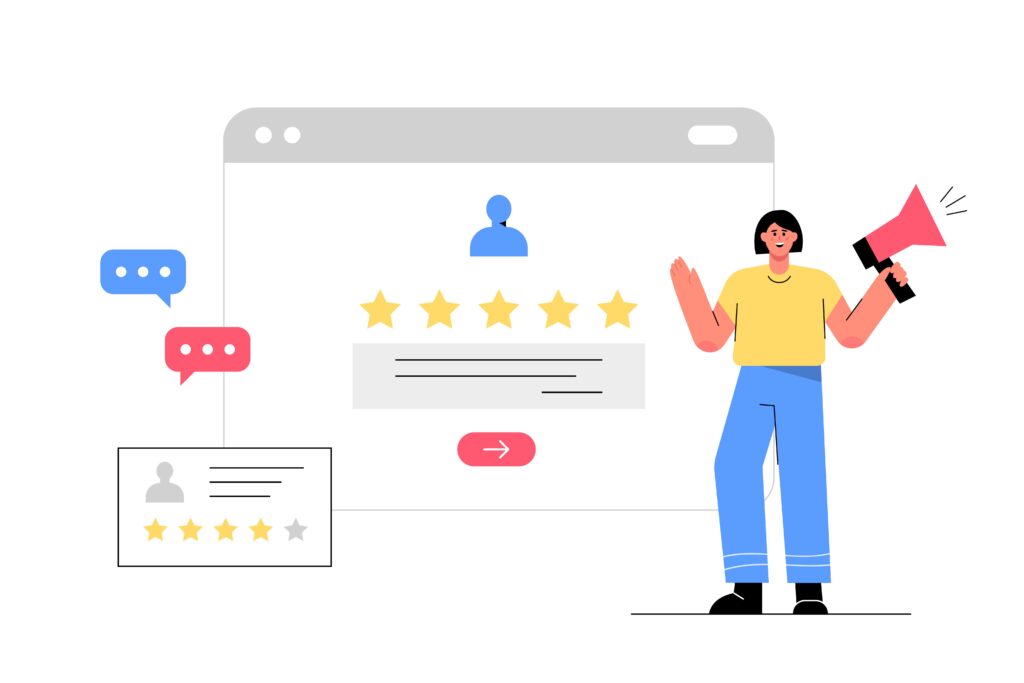 The ideal approach to further develop consumer loyalty is to give customer-focused labor and products. ERP provides this in a couple of various ways. In the first place, most ERPs are furnished with a client relationship to the board (CRM) device or can be effortlessly incorporated with one. With an ERP, your CRM approaches information across business capacities. Alongside contact data, a coordinated CRM can show you subtleties, for example, request history and charging data. It empowers your group to see your customers comprehensively to acquire a superior comprehension of their needs and needs. The expanded client perceivability assists you with forming your business procedure for further advanced lead age.
Worked on Compliance and Risk Management
As organizations develop and work together in various nations, it may very well be hard to monitor every one of the multiple guidelines forced on your business. Indeed, even neighborhood organizations need to stress different raw data security and HR guidelines.
Fortunately, numerous ERP contributions are worked given these guidelines to assist you with keeping up with consistency at each stage. Besides, ERP programming is performed in reviewing apparatuses to help with recording things like compound use and duty arrangements. It makes it staggeringly simple to figure reports and send them over to the pertinent overseeing body. Also, ERP regularly gives apparatuses to oversee hazards.
This current arrangement's upgraded unwavering quality and precision work on by extensive monetary administration since there's less possibility for blunders during bookkeeping. Anticipating apparatuses permit clients to foresee occasions with regards to request, career and financial plan. With this data close by, you can make safer spending plans, timetables and item improvement plans.
Further developed Inventory Monitoring
A significant test for developing organizations is following and observing their extending stock levels. ERP uses barcoding, RFID labels and chronic numbers to watch your stock at each stage during the production network. These instruments help you monitor stock levels at various distribution centers, which things are in transportation and which things are on the racks prepared for shoppers. The expanded distribution center perceivability enhances the pick, pack and boat measure incredibly, eliminating all the mystery.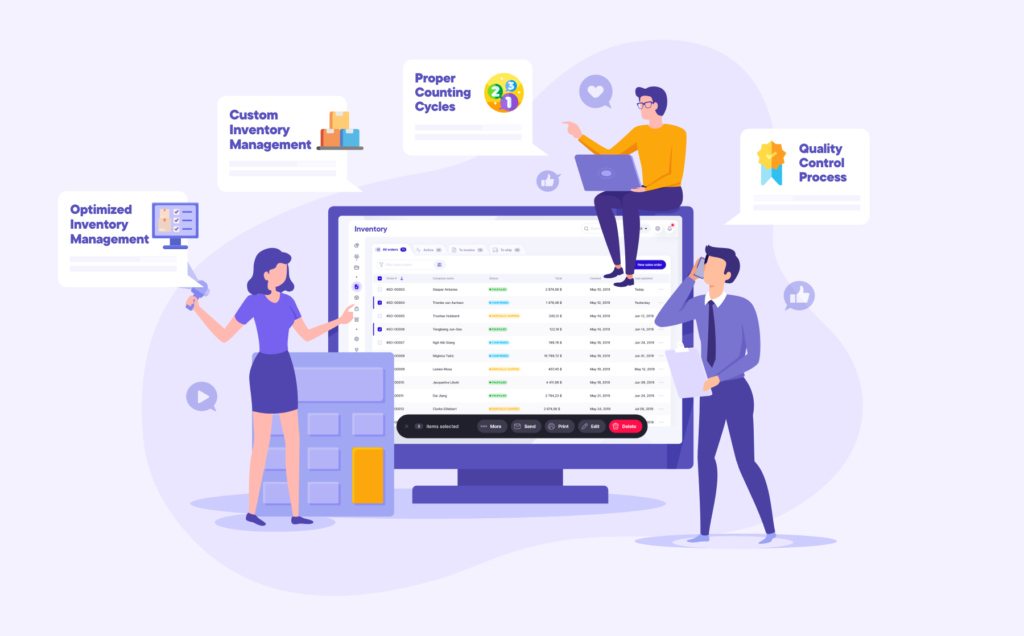 Stock observing likewise reinforces detailing, as following advancements give more precise numbers. Clients can arrange custom KPIs to see which items move the quickest — showing more prominent interest — and which increment conveying costs. With the more prominent accuracy given by ERP, distribution center directors can get continuous information on their stock to settle on more precise business choices.
Further developed Production Planning and Resource Management
Alongside dealing with your stock, ERP additionally oversees fabricating. ERP gives understanding into all assembling tasks, including the shop floor. It empowers clients to enhance creation timetables, hardware and work to boost limits. Furthermore, ERP deals with your Bill of Materials (BOM) and fixed resources. With this product, clients can undoubtedly make and alter BOMs alongside monitoring every single past change. Selected resources the board permits clients to plan gear support to lessen the unforeseen personal time, working on your productivity and store network connections.
So, after reading about all the opportunities and the new improvements that you can have if you have an ERP, you must wonder which ERP to choose for your business. Worry not, we got solutions for that too.
Here are some of the world's best ERP softwares that help your business reach the height you want:
Many critical cycles are experienced in daily tasks like request of the executives, satisfaction, invoicing, cash assortment, cost endorsements, and monetary solidifications, to give some examples. Mechanizing such cycles will lessen the recruiting that would require running these cycles in any case.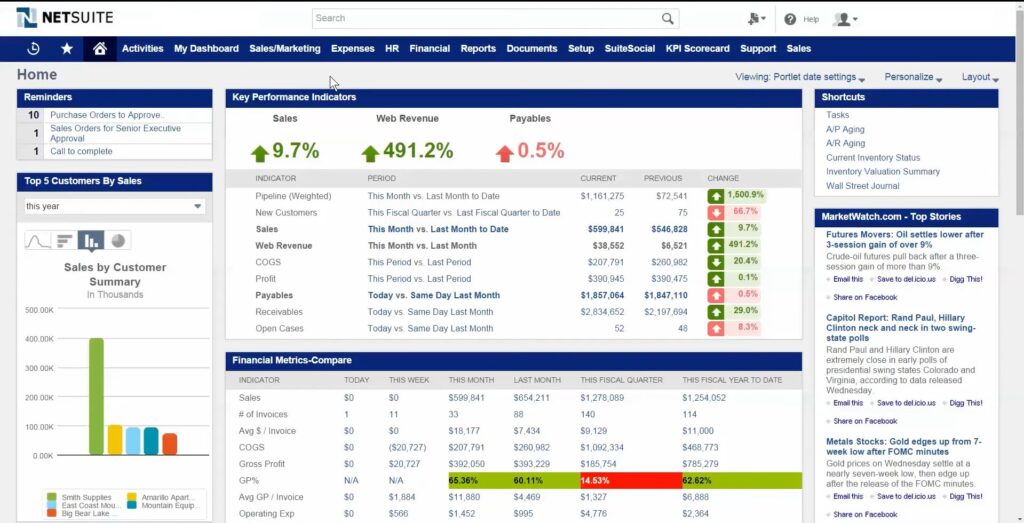 To make choices to make some genuine memories perceivability. Because of this, data can change from any place and whenever without squandering the assets on the information extraction. It has made every one of the cycles precise and quicker. IT will, at this point, don't need to acquire, introduce, and keep many frameworks as there are different incorporations in the middle. A decrease in the operational costs will be acknowledged when we utilize the IT time in working on the activities of the business.
With the assistance of this coordinated programming, there can be development in various areas. There can be extra deals channels that should be quicker given the bound together request and the bookkeeping of the board cycles and information. It also helps the organization upsell and strategically pitch for better proficiency for the current clients for further developed perceivability. In short, NetSuite provides you with all the things that you need to make your business thrive.
Read More: 6 Reasons why you should implement NetSuite ERP Services for your Business
The SAP frameworks highlighted in the report incorporate SAP S/4HANA and SAP Business by Design. By and large, one can convey SAP arrangements in a public or private cloud or a crossover climate. A significant number of these arrangements have inserted AI and AI.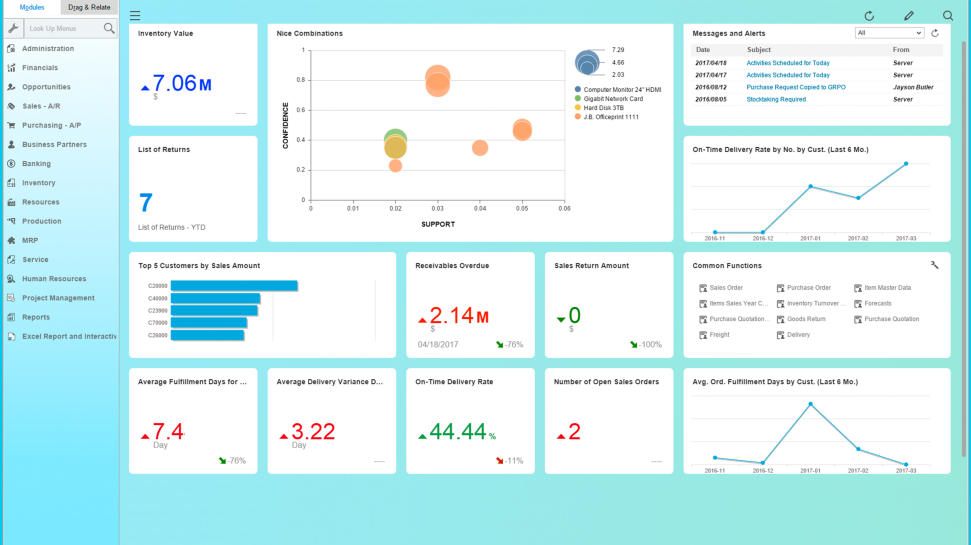 While a significant number of SAP's answers can consume most of the day to execute, the merchant offers out-of-the-container measures assembled explicitly for an association's necessities. These associations are ordinarily undertaking measured and midmarket organizations.
Microsoft's D365 arrangements have been acquiring a portion of the overall industry, which is limited because of the arrangements' wide assortment of pre-designed cycles. For instance, D365 Finance incorporates adaptable AI models inserted in explicit money measures.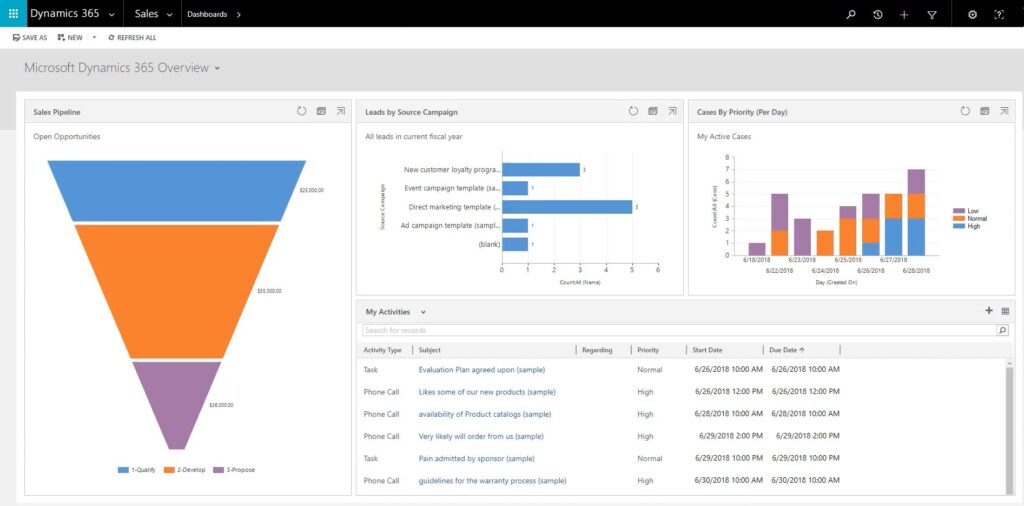 The Infor frameworks highlighted in our report are Infor's industry-explicit CloudSuites. These CloudSuites have been Infor's latest core interest. They are intended for both undertaking and SMB associations and are worked with pre-designed business cycles and arrangements.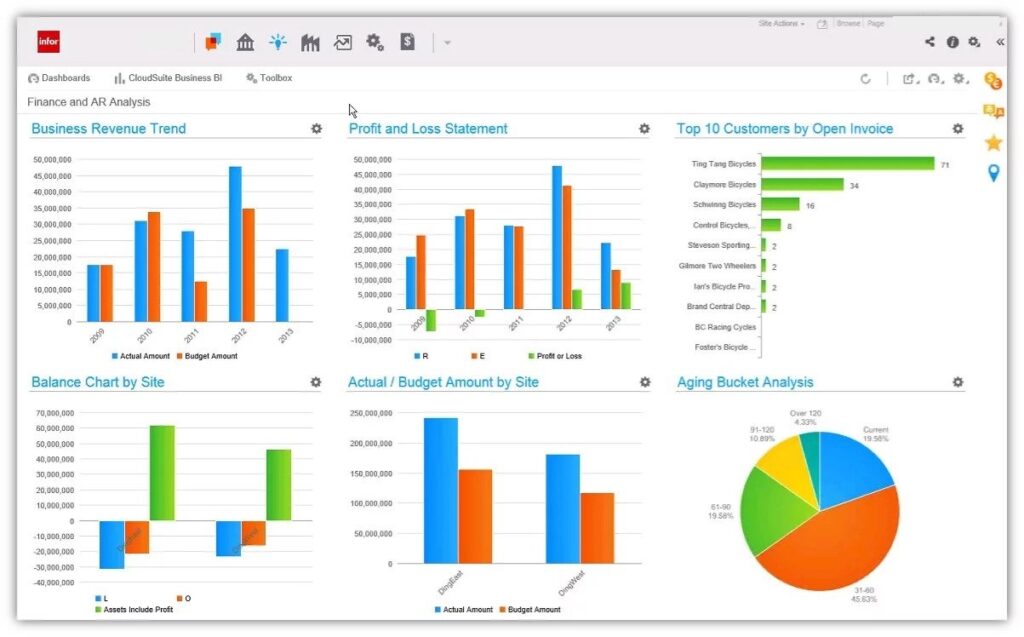 The IFS item is customized for the aviation and guard, utilities and assets, development and framework, assembling and administration enterprises. It permits clients to single out the particular usefulness they need and add more on a case-by-case basis. Uncertainties' center modules incorporate everything from client relationships to the executives to fund to store and network the board.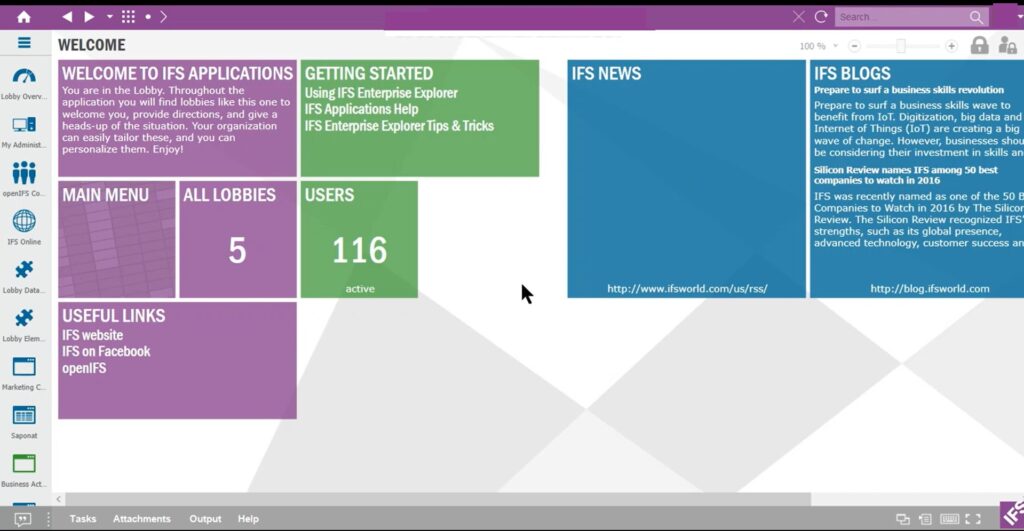 In October, Epicor was procured by CD&R, a US-based private value firm. The firm intends to grow Epicor by building cloud-based items with a SaaS model. It will give Epicor progressively progressed usefulness in the cloud, including implanted EDI and progressed stockroom the executives. The highlighted Epicor items incorporate Epicor E10 and Epicor Prophet 21.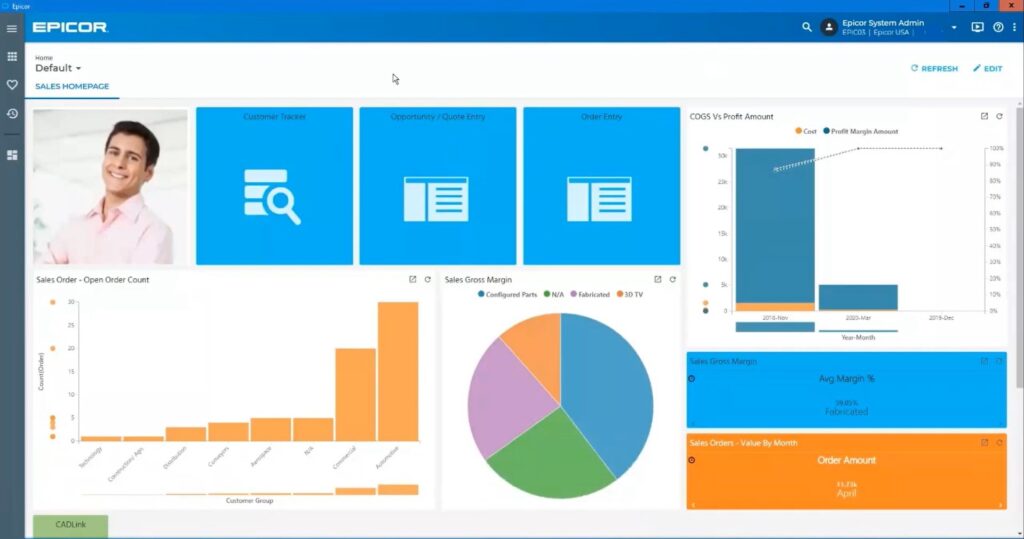 Acumatica was brought into the world in the cloud. It is a cloud-based ERP answer for little to moderate-sized organizations. Acumatica's evaluating model offers adaptable permitting and sending choices and is handily extended for a developing association. The Acumatica ERP framework incorporates coordinated usefulness for bookkeeping and monetary administration, client relationship with the executives, circulation and assembling, arranging the board, retail, eCommerce and field administration.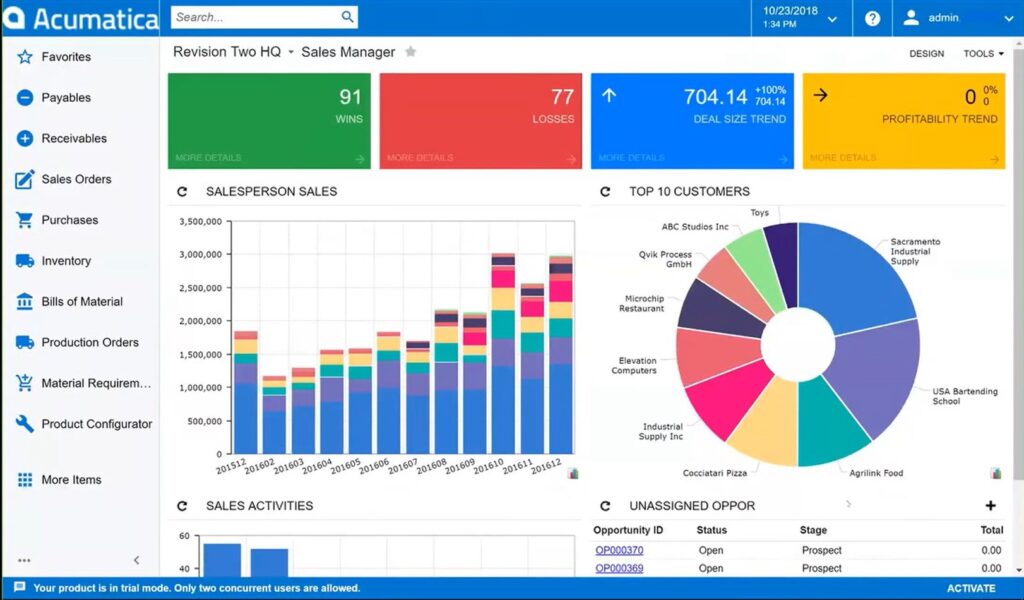 SYSPRO is a worldwide, autonomous supplier of industry-assembled ERP programming intended for producers and merchants. The SYSPRO arrangement can be sent on-premise, in the cloud or by using a cell phone. The SYSPRO ERP framework gives progressed usefulness to outbound circulation control exercises just as inbound store networks the board.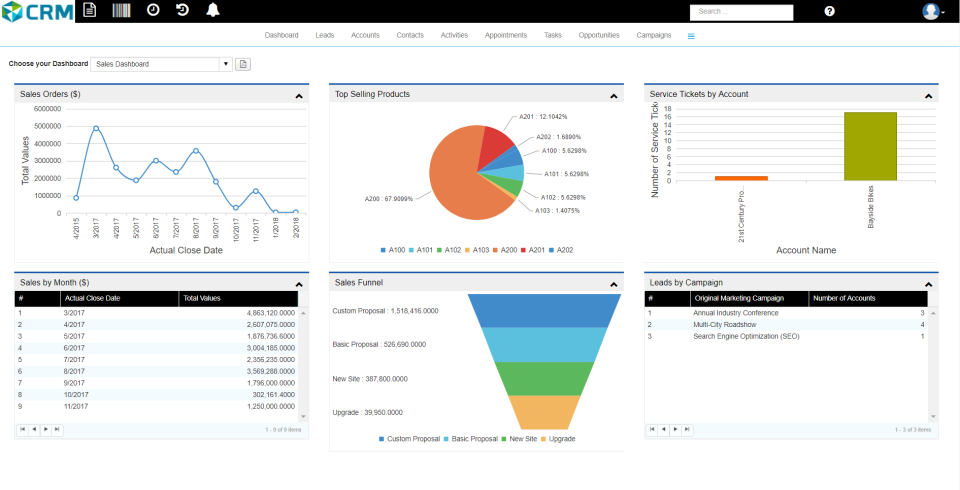 IQMS gives a solitary answer for overseeing and observing the whole assembling measure. It is ideal for discrete and measure makers. Notwithstanding ERP, IQMS has an incorporated assembly execution framework that can interface with shop floor programmable rationale regulators.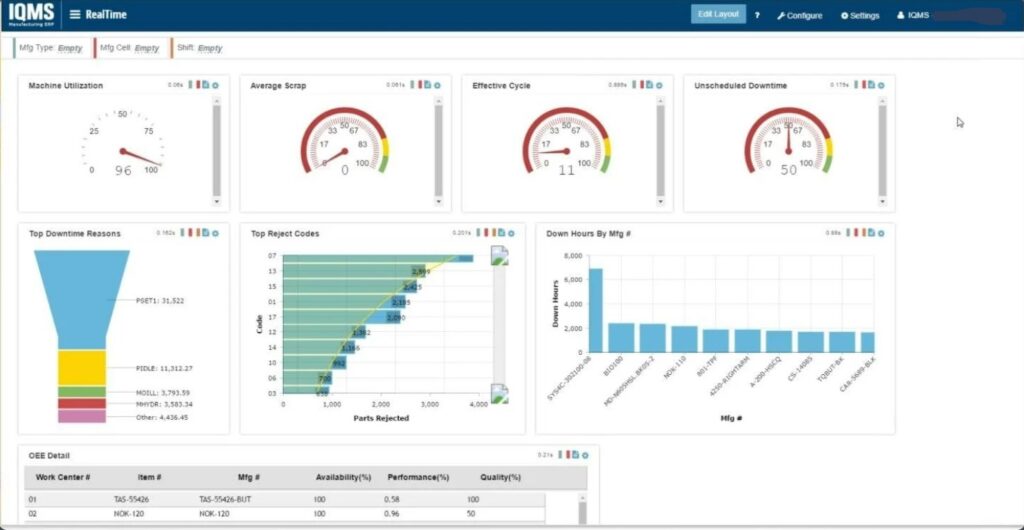 Salesforce gives cloud-based CRM programming and a stage that is the reason for different arrangements, including FinancialForce and Rootstock. FinancialForce is an ERP suite offering proficient types of assistance robotization, while Rootstock is an ERP arrangement intended for producers, wholesalers and store network associations.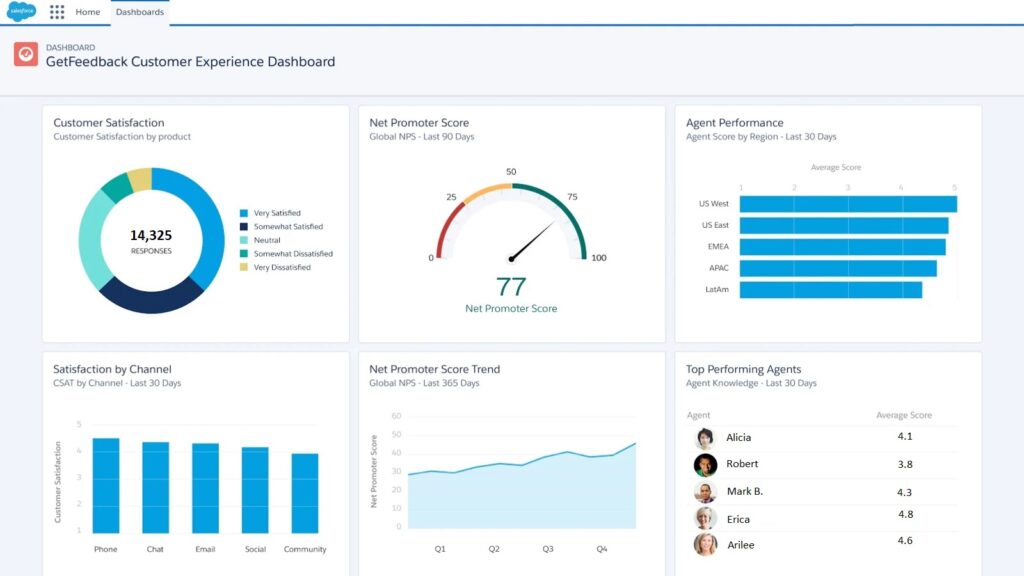 Conclusion
Your organization eventually needs to choose which segment models are generally significant, then, at that point, restrict your choices depending on these rules. It might lead you to consider one of the top ERP frameworks from the current year's rundown. Regardless of which frameworks you're assessing, the ERP choice exhortation in this blog entry and our report is fundamental for discovering an answer that upholds your authoritative objectives. So, With help of right ERP Consultant choose your ERP software by looking into all the features because it is a necessity that every business should have ERP software.