A major consideration that no business can skip from their considerations is that they rely on data for their operations. Starting from customer data to project details, from inventory details to financial reports, everywhere it is the data that plays the key role. It is quite understandable that processing such a huge amount of data across multiple departments would be impossible without sophisticated technologies.
Among the data driven technology solutions ERP systems remain the most important tool for data management and business operations. Integrating the entire stream of business data and organizing them for specific business uses is key to the business process operation.
The advanced ERP solutions like NetSuite that help enterprises with data-centric business process automation play a key role in transforming financial management reporting. NetSuite finance solutions as part of the NetSuite ERP offerings takes care of streamlining financial reporting and analytics.
For a business owner, it is quite natural to frequently access financial reports and statements. This is important to ensure visibility of financial data and different metrics from time to time. Since a business always utilizes financial data for making really informed decisions, advanced solutions like NetSuite financial reporting tool can be highly effective for them.
To make your financial analytics and reporting better, NetSuite financial management cloud service comes as the ideal solution.
How does NetSuite financial planning and analytics play such a great role for businesses? Let's find out.
Customizable And Scalable Financial Reports
Generally, ERP software systems and accounting solutions come with multifaceted formats for financial reporting and financial statement generation. On top of that. Any ERP solution provides the basic and standard reporting features corresponding to departments such as trading and warehousing. Such templated reporting makes report and statement creation very easy.
But such templating systems for financial analytics and reporting cannot accommodate the specific requirements of many companies who require custom reporting solutions. It is true that the vast majority of businesses may only need summarized statements. But for many businesses, top management may look for in-depth breakdowns of various financial details. This is where customization capabilities of reporting tools really matter.
NetSuite advanced financial management solution in this respect offers a truly flexible solution with awesome ability and scope for customizing the presentation of financial data. NetSuite allows users to generate financial reports and detailed statements with all attributes and specifications that address their business needs. On the other hand, it offers awesome flexibility and ease of use through powerful dashboards to produce custom financial reports instantly. An experienced NetSuite financial consultant with domain expertise in similar projects can help you with this customization.
Comprehensive Financial And Analytics Tools
Though reporting templates with predefined structure are always an asset, any company at different points of time may require custom reports. This is where the importance of NetSuite financial management appears to be important. Thanks to NetSuite over and above the reporting templates people do not need to hire technical resources for creating custom reports. NetSuite also saves the entire time required for generating such custom reports.
As business expectations are continuously evolving and the streamlined processes can no longer wait long for detailed custom reports, the template systems seem to undermine productivity. The so-called legacy software systems and spreadsheets for financial reporting always lacked customization. All these challenges are now solved by integrated NetSuite financial reporting and planning tools.
NetSuite by streamlining all aspects of the financial data and reporting from the very beginning also reduces the scope of errors significantly. All the stakeholders in a business can smoothly access the centralized database of NetSuite and access in-depth data-driven insights into the company's finances. Such capabilities facilitate faster decision-making and comprehensive control over the core business operation and finances.
Easy Access To Financial Data
Another key advantage of using the NetSuite financial reporting and analytics capabilities to ensure quick access to all data, KPIs and metrics that managers and strategists need from time to time for quick decision making. The way NetSuite helps companies to incorporate financial, production, and company data into a single report in order to make a correct assessment of the manufacturing cost at separate production facilities is a great example of this.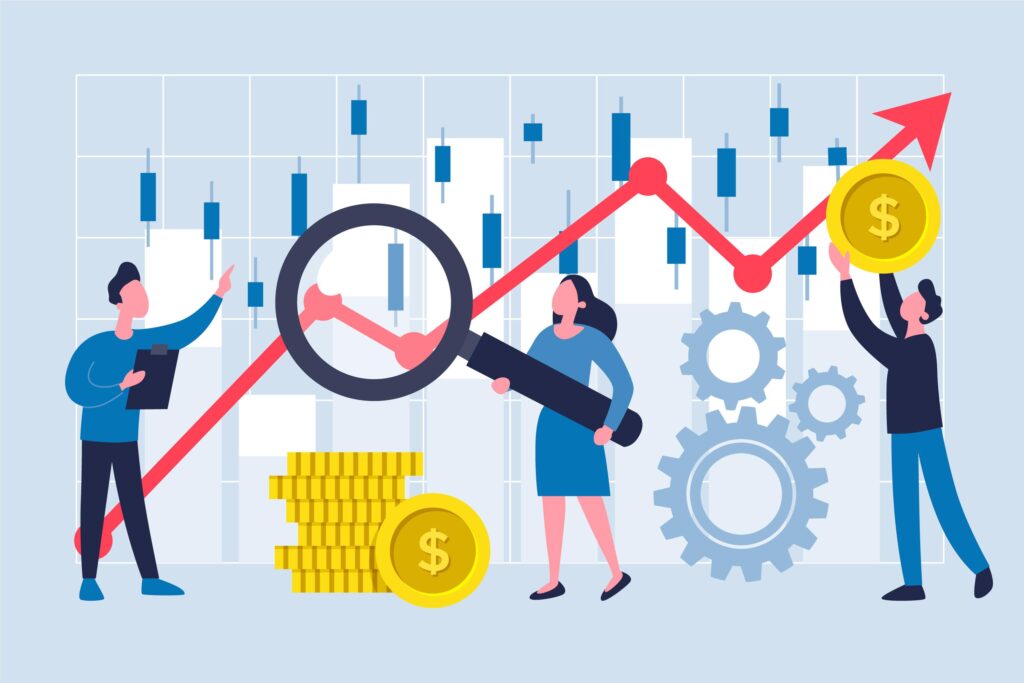 This availability of information and real time access to important information that do not depend upon spreadsheets and legacy systems makes a great value proposition. While legacy software systems and spreadsheets only have a very constrained access to production and organizational data, NetSuite financial reports as part of a comprehensive ERP package enjoys smooth access to data across all modules.
Future-Ready KPIs
Key Performance Indicators or KPIs are important management tools that allow companies to track their business goals and milestones with in-depth visibility of the team performance. KPIs need to efficiently represent typical business needs.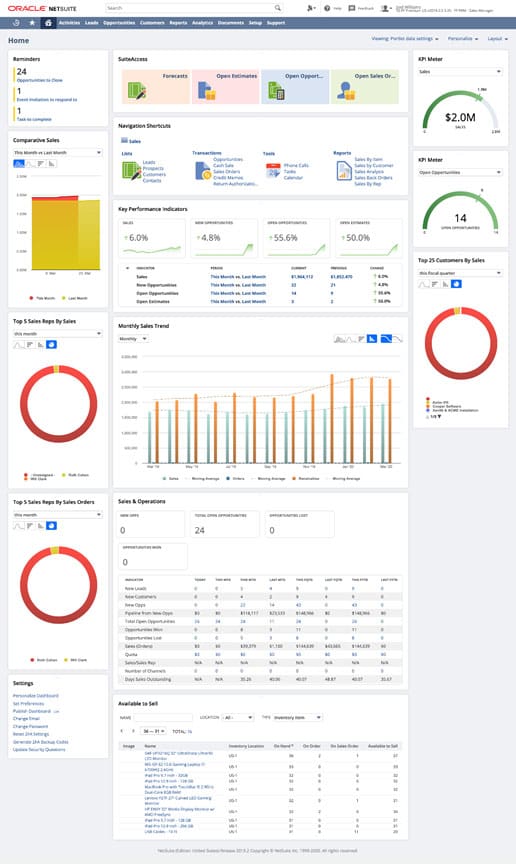 NetSuite offers advanced financial analytics solutions to create highly customized and future-ready KPIs that can be controlled and operated through a comprehensive and easy to use dashboard interface. problem. NetSuite provides extensive support with several industry-specific KPIs tracking business objectives in real-time. A custom NetSuite development company can further help you in incorporating the business specific KPIs that really matter for tracking the objectives.
Highly Personalized Dashboard
This is one area where most businesses across the niches agree. The dashboards customized for specific businesses can display the KPIs that are important for the respective businesses. Such dashboards with custom controls and menu options help the internal team stay focused on their objectives and goals. A dashboard with a custom configured menu and quick access KPIs help a business streamline their financial planning and management.
The custom dashboards and financial analytics tools of NetSuite help businesses make analysis, produce reports, and track performance of their projects and different objectives in real time. The meticulous dashboard of NetSuite customised as per business needs can deliver a detailed view of the business operations, corresponding resources, budget requirements, etc.
Easier Planning and Budgeting
NetSuite further made it easier for businesses to make meticulous financial planning by improving all the connectors linking the ERP and financial planning and budgeting. The SuiteApps helps streamlining the data flow between several NetSuite processes such as ERP, SuitePeople and Planning and Budgeting. This results in more precise and accurate financial reporting, budget planning, and forecasting. Such a connected and integrated approach ensures smooth automation and more streamlined financial exchanges.
NetSuite also offers an array of pre-configured data synchronization packages to handle smooth financial management and operations. Thanks to this, business specific account attributes and requirements are easily reflected in the budgets, financial forecasts and reports.
Another great advantage of the NetSuite Planning and Budgeting tool is its ability to sync with the SuiteApp. This will help you to generate very detailed accounting reports right from the saved NetSuite searches and incorporate the same into your plans and budgets. The saved search data synced by the SuiteApp ensures more precision driven budgeting and financial planning.

Conclusion
Though NetSuite financial management solution is pretty robust to take care of all your custom configuration and planning requirements with ease, transforming the NetSuite data into highly customized reports can be further easier with the help of experienced NetSuite implementation services. A NetSuite development company having exposure and experience in your business domain can only make this transformation a success.
Related Posts