To be precise, NetSuite OneWorld is written for the cloud. It focuses on ease of use and modularity. If you want to know what global business management is, then NetSuite OneWorld is one of the better platforms to answer it.
What Is NetSuite OneWorld?
Well, NetSuite OneWorld is the first and only on-demand system that delivers real-time global business management along with financial consolidation to mid-sized organizations. Note that NetSuite OneWorld uses multi-subsidiary and multinational operations while facilitating these functions.
In simple words, with NetSuite OneWorld, you can manage companies with various subsidiaries along with legal entities and business units. And as we all know, you can do that from a single NetSuite account. Quite impressively, NetSuite OneWorld can handle various currencies, taxation rules along reporting requirements.
It is a comprehensive financial suite of NetSuite for financial companies that helps to solve extensive multinational and multi-organization business needs. With NetSuite OneWorld, your company would be able to manage various functions in less time. Hence, opting for one-world distributors would be a great way to increase your efficacy in the current market.
What's more impressive is the fact that OneWorld comes equipped with powerful SRP tools which permits you to track everything from billing to delivery of services. In simple words, NetSuite OneWorld is an affordable option when compared to on-premise ERP systems.
Supervise Various Subsidiaries 
With NetSuite one world finance, you would be able to supervise various subsidiaries from a unified dashboard. In simple words, NetSuite OneWorld offers you a deeper understanding of the performance of your company's units across the globe.
It comes equipped with a powerful dashboard that exhibits real-time financial data along with live functionalities. So as you can see, it is easy to elevate your subsidiary strengths with simplicity when you have NetSuite OneWorld. Moreover, your NetSuite implementation partner would be able to customize your data insights and internal procedures as per your brand's performance.
Unite Multiple Operations
If you are looking for efficient global management services, then relying on NetSuite OneWorld is the best bet. From order fulfillment to payroll, NetSuite OneWorld has everything your company needs on a unified platform.


With OneWorld, there is no need to merge varying data points to find a common sight. The tools with OneWorld would help you communicate seamlessly with each other to develop a streamlined and effective financial insight.
Simplified Management Of Taxes
There is no denying the efficacy of OneWorld business finance in the present scenario of global business. To be precise, the tax engine of OneWorld accommodates various tax schedules for local taxes across subsidiaries. From GST and VAT to general sales tax and consumption tax, OneWorld would simplify the way you collect taxes.


So even if you are not familiar with the rules related to taxes in a specific country, OneWorld would help you accomplish that. You would also have access to role-based dashboards which would provide you with instant insight across the corporate hierarchy of subsidiaries.
It Is A Cloud-Based ERP
To be precise, one world adoption is important if you want to make a difference with it. But always remember that at its core, the NetSuite OneWorld is a cloud-based ERP. So you would say goodbye to those bulky hardware setups.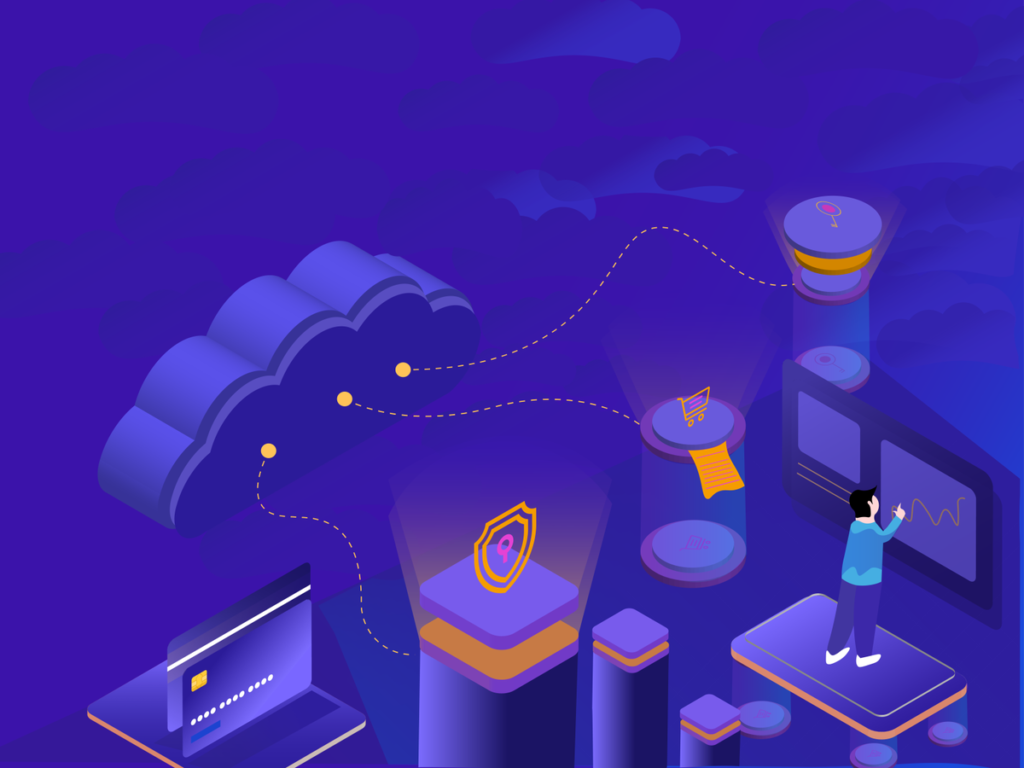 Moreover, NetSuite OneWorld is incredibly safe to install. You have to contact an implementation partner and they would help set up the ERP in your organization's premises.

Read More : Why Companies Are Moving To Cloud Financial Solutions?
Manages Various Business Aspects
If you are having a hard time keeping up with international business requirements, then NetSuite OneWorld is your best option. You would be able to manage local, global and regional metrics over various aspects of the business in a real-time manner. What's more impressive is the fact that OneWorld provides you with unparalleled integration. For instance, a single database provides users with a repository of all your worldwide business data. In simple words, this eliminates the requirement for data warehouses or various systems at the local site.
Access To B2C And B2B ERP Tools
Well, there is nothing that NetSuite OneWorld cannot do for you in the global business segment. But you have to be aware of the NetSuite OneWorld pricing to implement it in the right manner.



It is one of those financial software platforms which can operate across every industry. It also has won many awards for its ability to fine-tune operations even across global business units. Quite impressively, NetSuite OneWorld also offers you PSA and CRM options for those organizations that are looking to align their departments.
Auditing Is Easy With OneWorld
One of the key highlights of Oracle NetSuite OneWorld is that it makes auditing easy and simple. Are you in need of country-specific accounting? If you have answered yes, then relying on NetSuite OneWorld would be your best option. You would get extensive access logs along with vital transaction details.


OneWorld can be tailor-made to comply with your process requirements. Note that as each subsidiary has its own industry-specific requirements, OneWorld would help in complying with the latest standards. And if you think QuickBooks can handle tasks like OneWorld, you are wrong.
Your NetSuite Partners Can Set It Up
If you are apprehensive about anything, contact OneWorld customer service. They would get back to you in moments that would help you set up the OneWorld suite. But always remember that regular NetSuite Implementation partners can set up OneWorld too. For this, you have to communicate with them effectively beforehand. Once you get the license related to NetSuite, contact the NetSuite Integration partner straightaway. They usually know the ins and outs of OneWorld and its capabilities.

Read More : The Promise NetSuite Offers For Financial Management Teams
Conclusion
So as you can see OneWorld is pretty powerful and would help you accomplish a variety of business functions. Contact an implementation partner today and deploy NetSuite OneWorld on your premises.