The year 2020 has been the most disastrous to mankind in the nearby memory. The global pandemic and resulting lockdown completely took life off balance and businesses and individuals are still struggling to cope up with the aftermath of the disaster. But the pandemic once again put technology in the driver's seat for keeping the businesses operational and essential services running.
As just a month has passed since we stepped in 2021, this is high time we assess the big trends that are going to shape the businesses in this year and beyond. Though some changes driven by innovative technologies are really inevitable, in 2021 there will be several other changes pushed by the pandemic led situation.
Considering all these aspects, here we are going to showcase leading business trends in 2021 and beyond.
Here are top business trends for 2021.
More Emphasis On Cloud-Based Operations
The COVID-19 pandemic actually exposed the shortcomings and weak areas of many businesses. When the pandemic led lockdown required prompt collaboration for staying operative by bringing together the efforts of professionals in different locations, many businesses had no reply just because they relied too much upon local IT infrastructure.
No wonder, the outbreak made way for increased adoption of secure, highly flexible and scalable cloud-based solutions that can keep a multitude of users across different departments in sync. The increased popularity of cloud infrastructure services can also be perceived through statistics. According to the Synergy Research Group, cloud adoption has increased at least 33% in 2020 compared to the previous year.
The increasing popularity of Netsuite ERP software or similar systems in facilitating enterprise automation is another extension of the cloud-based solutions.

As the work from a home model of managing workforce has taken over the corporate sector across all niches mainly thanks to the pandemic led situation, the use of cloud-based tools has gained new impetus. On the other hand, the businesses are increasingly adopting blockchain-based data storage and computing to reduce vulnerabilities and risks corresponding to data.
Work From Home For Most Employees
The pandemic led situation transformed the way the global workforce is engaged and managed. As most employees during the lockdown orders were forced to work from home, companies soon started to keep things in place to make this smooth. They adopted a whole new range of cloud-based collaboration and communication tools.
In 2021 and years beyond, work from the home working protocol will continue to gain more popularity as many companies experience a huge boost in productivity and employee happiness. In the coming years, companies have to come with more well-articulated policies to manage workforce working remotely and from the comfort of their homes.
Data As The Mission-Critical Business Asset
We already know about the exponential growth of the digital data that happened in recent years. This data generated across all digital facets and applications is also being harnessed for producing most relevant user analytics and insights that can guide enterprises in strategic decision making and marketing. The role of data as the mission-critical business asset will continue to grow stronger in the coming years.
While data analytics technologies like Big Data have already penetrated across all technology platforms and enterprise computing endeavours, the ease of access to data and data security will play a crucial role in the coming time. This is where Blockchain-based data storage and data accessibility are going to be more mainstay. The emergence of Blockchain can really replace big data centres in the coming years.
Innovative Business Models
The traditional businesses thanks to increased digitisation are increasingly embracing tech innovations. In 2021 and the coming year's technology-driven innovations will help businesses create more competitive values for their customers and stand apart with their brand value. Hi-tech innovations are likely to present the single most important factor to outsmart the competition.
While some businesses like the hospitality, travel and events industry utilised tech-based innovations and digital solutions to the best of their advantage in the recent past, now increasing numbers of small businesses across all niches are standing next to in line to get the better of this transformative force. The pandemic led crisis that stopped many businesses from staying operational, are now creating an impetus to drive innovations for wider outreach and growth.
Technology Driven Supply Chain Industry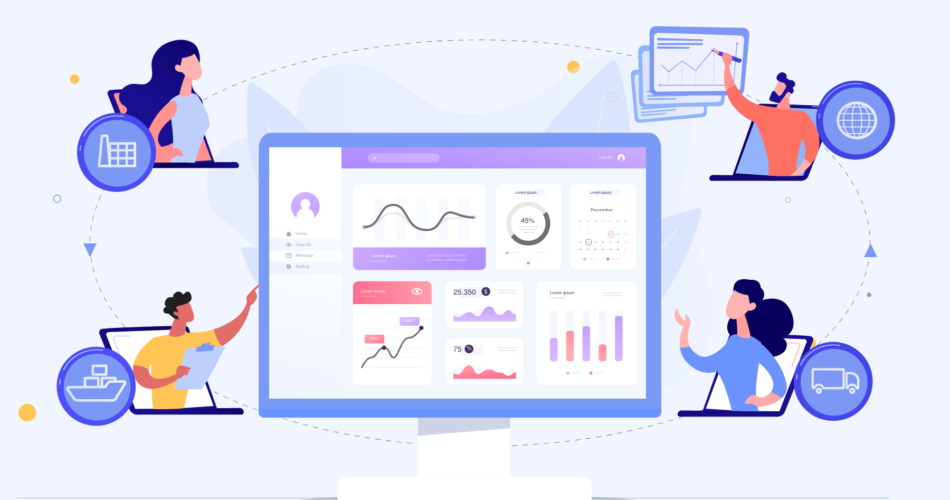 Another major change brought by the pandemic is in the global supply chain sector. Wherever around the world supply chain lacked automation, transparency and productivity suffered tremendously during the lockdown. This is why in this year and beyond, there will be more emphasis and a bigger investment in terms of introducing new technology in the supply chain.
According to experts, some new technologies will dominate the supply chain in the years to come. There will be increased automation by using supply chain software, robotics and artificial intelligence (AI). The integration of blockchain technology will also get momentum as most companies want to boost data transparency while ensuring optimum data safety in their supply chain process. Similarly, the use of IoT and GPS sensors will also get momentum in the supply chain industry to create more space for automation and seamless operation.
Automation Across All Business Sectors
A leading technology trend that is going to dominate 2021 is automation facilitated by a number of technologies. As more and more businesses are embracing new technologies to create unique value propositions through customer experience or ease of use or seamless interactions, enterprises are also trying to introduce automation to do away with time consuming and erroneous human labour for many tasks.
Intelligent chatbots have already replaced so-called customer service representatives for solving regular customer queries and for solving problems in the customer journey. The Internet of Things (IoT) or connected ecosystem of devices powered by advanced sensors and remote sensing technologies are also spearheading automation in many industries. In 2021 and years beyond this trend is likely to be even more robust.
Decentralisation Of Business Funding
The huge economic loss caused by the COVID-19 pandemic actually resulted in tremendous market uncertainty and investment crunch. The businesses that require raising funds for new innovations, product launch and for expanding operations began to crumble under tremendous pressure.
As the solution to do away with the funding crisis, many businesses opted for crowdfunding. Many businesses also opted for blockchain-based funding options. Such decentralised funding options are likely to remain popular in the days to come.
Virtual User Interfaces
Businesses are increasingly realising that their products and services are not the only winning staff to help them sail the tough water of competition on the online space. More and more businesses are actually focusing on delivering engaging online or mobile shopping experiences to make customers prefer their store instead of just relying on so-called products and their rates. This is why virtual user interfaces powered by virtual reality (VR), augmented reality (AR) and connected devices are getting more popular.
Conclusion
The global pandemic of 2020 is already gone past the most tumultuous time. But the huge negative consequences it left on the economy, market, businesses and the buyers are not going to be healed so soon. In the meantime, businesses will make use of the latest and innovative technologies and measures to turn things on the brighter side. The above trends show how the deep scars left by 2020 can be healed in 2021 and years beyond.