ERP is the acronym for Enterprise Resource Planning and comprises powerful and strategic business management tools that can be used to manage business processes and information within an organization. It is imperative to note here that ERP automates the processes with its integrated features.
When you deploy an ERP system, it can make all your departments' independent, decrease silos and permit them to work cohesively. There are wide benefits of ERP for small business and large business as well. With effective ERP platforms in place, the business owners can streamline tedious back-office tasks.
They can also help employees become more productive and successful in their roles. Why choose NetSuite is a common question asked by a large number of business owners nowadays. You cannot implement NetSuite properly unless you understand the working mechanism of ERP platforms. So with these things in mind, let's take a glance at the working mechanism of ERP solutions in a specific organization.
A Brief Overview Of ERP Platforms
You can think of ERP as a system that is adept in maintaining a database of information concerning various types of business processes. From Human Resource Management to customer relationship management, an ERP platform can execute all the necessary functions.
A large number of advanced ERP systems also automates and integrates various types of business processes. In short, they can drastically reduce manual labour and allow you to achieve efficiency in your overall business processes. But note that you cannot expect to understand NetSuite Implementation Methodology without knowing the actual reasons behind why you need an ERP platform.
The Top Reasons That Illustrate Your Need For ERP
Well, it is a big-time question of why you need ERP. As a key business decision-maker, you are well-aware of the objectives of your company. And when the context is about growth, it doesn't come easily to organizations.
Your sincere efforts would pay off with time as your business fetch new clients. There is no denying the fact that with fast-paced development, you have to deal more with complicated paperwork and manual processes.
This is the reason that automating the workflows is of great essence to beat your competitors and emerge as the industry leader. With an ERP platform, you would be able to automate workflows and facilitate smart data transfer.
What's more, you would be able to witness a drastic reduction in your operational and overhead costs. ERP platforms also increase productivity and would help you to expand your business interests in new markets.
Read More: Top 10 Industries That Need An Erp Software
How Do ERP Software Work?
In usual conditions, an ERP software solution utilizes a centralized database for several business procedures to decrease manual labour. It also simplifies the existing business workflows in a great way. To be precise, an ERP system usually comprises dashboards where users can have access to real-time data collected from various departments. One of the best ERP system examples is NetSuite.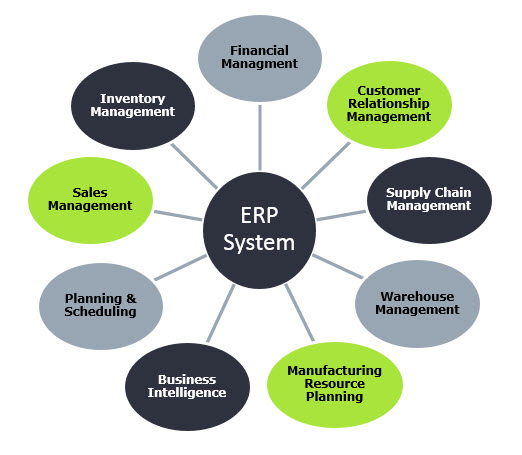 This usually helps businesses to analyze and measure productivity and profitability. For instance, a supply chain solution for ERP would receive a custom order and then automatically transmit that information to the main centre so that you can complete the business in a timely manner. Without an ERP, the data is commonly siloed by the department and can be tough to access across the whole company.
When you use an ERP, the data from several departments can be shared simply and visualized across the whole company. So as you can see, ERP platforms provide you with a wealth of information that assists in the development of various types of business goals and decreases the total amount of time so that your employees can fine-tune their overall skills.
Avail A Greater Flow Of Information
ERP Implementation Services can help you avail the true value of your business potential. Note that ERP software encompasses various areas within a company like sales, purchasing, manufacturing, inventory, etc.
One of the most vital functions of an ERP platform is that it relays pertinent information to those departments which need data. Quite impressively, ERP platforms can also pass information between two branches of the same organization.
The data contained in an ERP system provides you with relevant information so that you are always aware of the various business processes of the organization.


The Primary Business Benefits Of An ERP System
When the context is about business value, ERP has a lot to offer. Here are some of the aspects that an ERP platform addresses while projecting business value.
You get focused on IT costs
You avail flexible modularity
Improves the overall customer relationship management
Improves the overall process of planning and reporting
Provides you with superior scalability
Data security and quality
Standardized business processes
ERP Deployment
An ERP system can be deployed either through on-premises installation or cloud-based installation. Quite impressively, there are vendors who offer both installation methods. On the other hand, you would find others who follow a hybrid mode of deployment. In case you don't know, on-premise ERP is installed directly onto the servers of your business.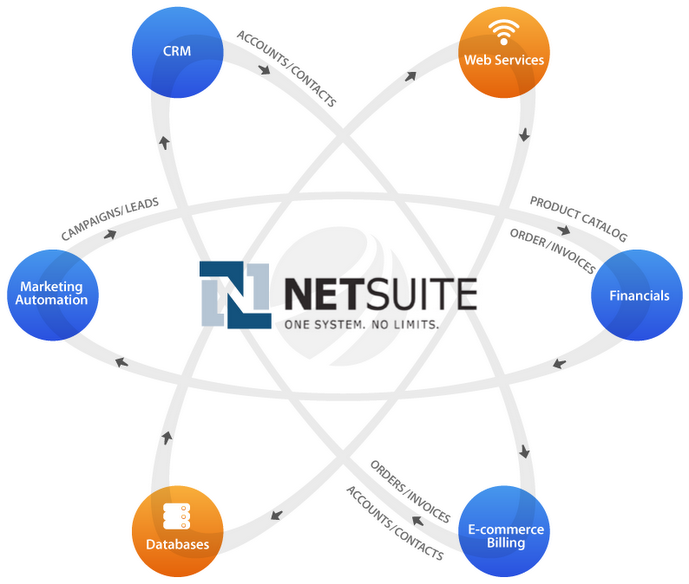 This implies that you should host and maintain the ERP solution. On the other hand, cloud-based ERP is deployed through the web which would allow the users to access the platform from anywhere and anytime. You need to have an internet connection and you would be able to manage all your business processes from a single dashboard.
Opt for a reputed NetSuite implementation partner who would provide you with quality information on various aspects of ERP deployment.
Conclusion
So as you can see, ERP platforms function in an integrated manner, thereby eliminating all the issues associated with manual labour. Also, remember that the ERP platform should integrate with your in-house software platforms so that your organization can work seamlessly.
Another key highlight of NetSuite is that it is highly customizable. Note that one of the reasons behind the failure of ERP systems is lack of planning. Hence, you should opt for a reputed implementation partner.