There are many ways to explain from real-life contexts the connection between inventory management and the supply chain of the companies. It has been already a time tested truth that efficient inventory management will always make supply chain management stronger.
For the vast majority of businesses, managing the supply chain not just involves a cost component but it makes the basis of a successful business operation. As the complexities of the present global supply chain continue to increase, companies are looking forward to advanced supply chain management software development solutions.
Many companies struggle when it is about coming up with a perfect inventory management strategy optimised for the right deployment in terms of time, location, and quantity. Failing to ensure this right deployment of inventory always leads to operational inefficiencies, deficiencies or excesses, or orders based on gross speculations.
The only thread of solution to address all these challenges is to ensure optimum visibility of the inventory by bringing together different tools for ERP, CRM, and supply chain management. This is exactly where the NetSuite software development solution comes to the rescue by addressing most of the supply chain management software requirements.
Top 4 Guaranteed Good Inventory Management Practices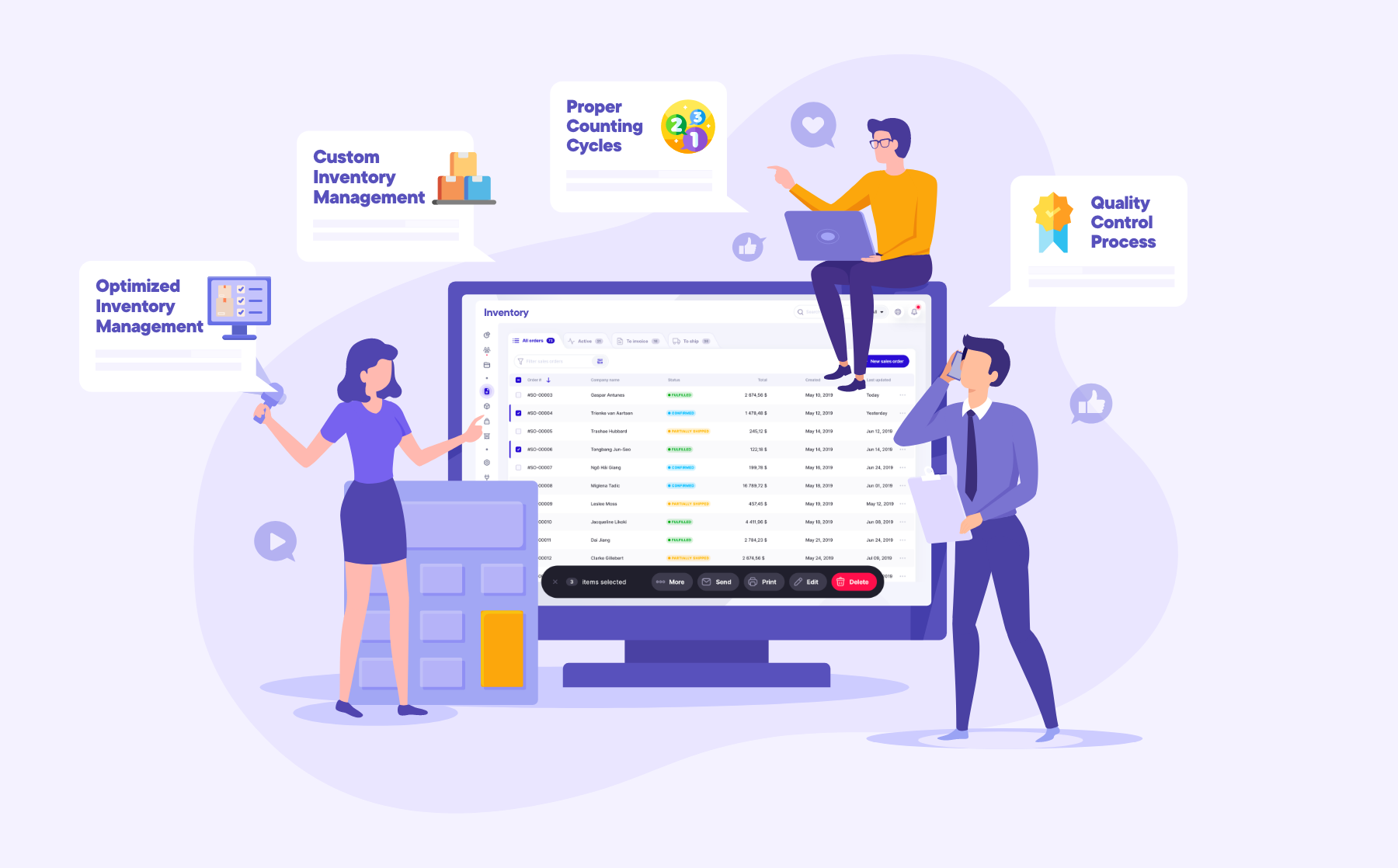 To proceed explaining the importance of bringing supply chain and inventory management together within a single system, we must have an understanding of the time-tested and most reliable practices that leading inventory management systems software solutions and companies follow.
Understand The IDEAL Inventory Management For The Company
As the first and most elementary principle, you need to understand the inventory management that fits your business best. Whether you need a continuous review or just a periodic review works best, you need to determine.
The continuous review generally fits businesses where not the same quantity is maintained in all orders and you need to replenish the stock whenever it goes below a threshold level. The periodic review system fits best where the order size and type are not the same every time and so you need to take cognizance of the stock periodically.
Another crucial aspect of successful inventory management is to count the cycles from time to time and have a program in place for this purpose. The program will measure the count of cycles your employees carry out every year.
Once you know the frequency of counting, you can just segregate the inventory as per locations, item, value, or category. In this respect, it is also important to give responsibility to a trusted employee to run the cycles following strict schedules.
Have A Quality Control Process
Since quality control is of extreme significance for businesses of all sizes and niches, your inventory management cannot be an exception to this. Actually, when inventory management is linked to quality control, higher customer satisfaction can be guaranteed. The quality control process can be as simple and easy as creating a checklist of procedures employees are required to follow for receiving goods.
Optimize The Inventory Management
Basically, good inventory management focuses on improving the knowledge about the stock and doing everything to ensure maintaining proper stock as per the demands. Boosting inventory management means more efficient stock management to prevent stock shortage or excess stock. The optimization of inventory management clearly results in a streamlined business process and consistent revenue flow.
How NetSuite Inventory Management Software Helps You Thrive In Face Of Challenges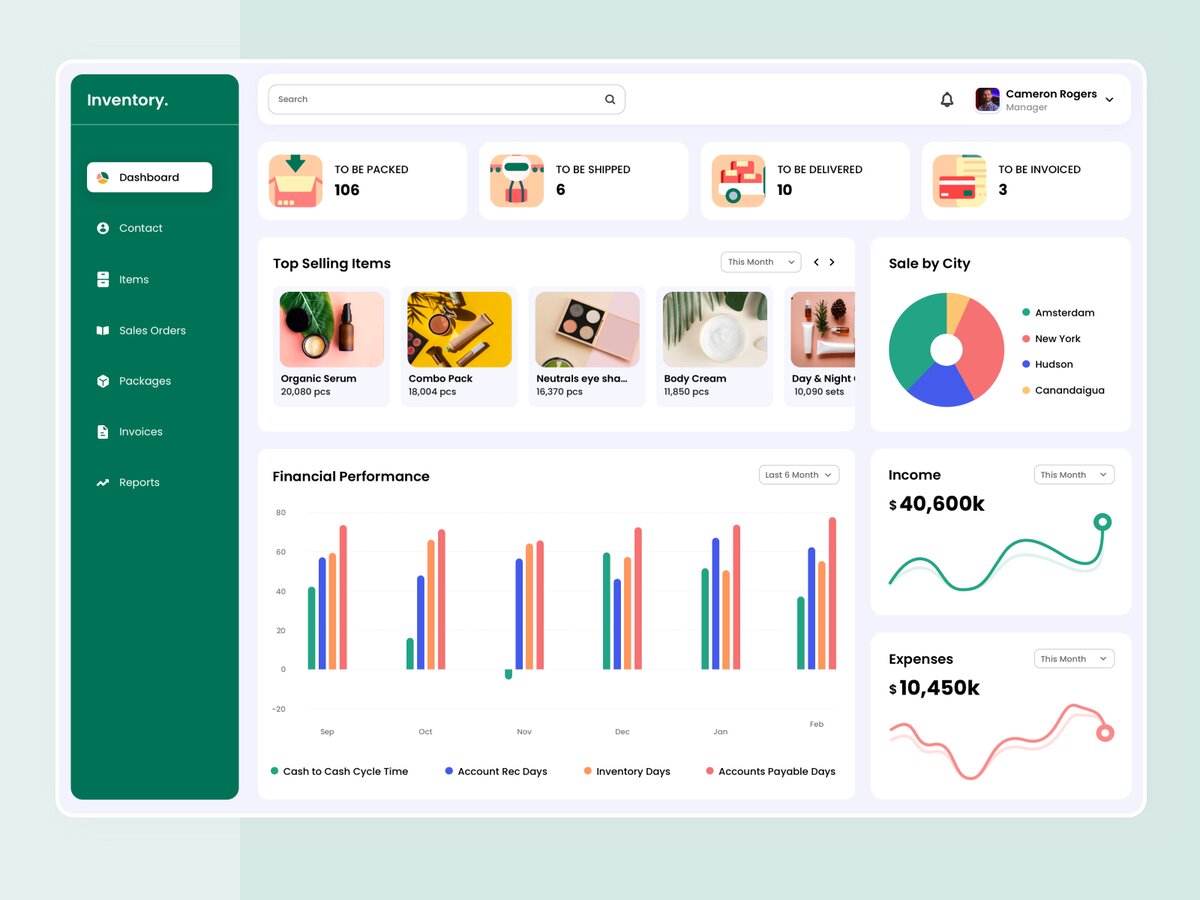 As companies are increasingly getting habituated to the new normal of utilising advanced software solutions for all business processes and verticals including sales and marketing, Human Resource, supply chain management, and pretty much everything in between, software solutions for inventory management also brought a huge impact to the industries across the niches.
NetSuite as the most sought-after enterprise resource planning (ERP), customer relationship management (CRM), and supply chain management (SCM) platform has also appeared as one of the leading platforms for inventory management. NetSuite warehouse management and inventory management can help in delivering more efficiency powered by several inbuilt features.
In the NetSuite platform, Reorder Point is treated as the Replenishment Method and this ensures generating a quick Work Order or Purchase Order for restoring the inventory to the stock level of the preference as soon as the inventory comes down from the reorder point. On top of that NetSuite can also automate the process taking into account historical data values like sales demand, supplier lead time, and the safety stock data.
Minimise Costs For Inventory Holding
Two principal ways NetSuite is very effective in minimising the holding cost are respectively Drop Ship functionality and Special Order functionality. Just think of a situation when the supply chain remained consistent but the demand fell down and so the business experiences increased holding costs.
Through the Drop Ship functionality, NetSuite is capable of coordinating between the processes of purchase and shipment once the order gets approval. The Special Order feature on the other hand is capable of generating a Purchase Order automatically after an order is finally approved. This helps need for reducing the need of holding stocks for longer and thus can have a positive impact on holding cost.
How NetSuite Ensures Good Supply Chain Management Practices Combined With Inventory Management?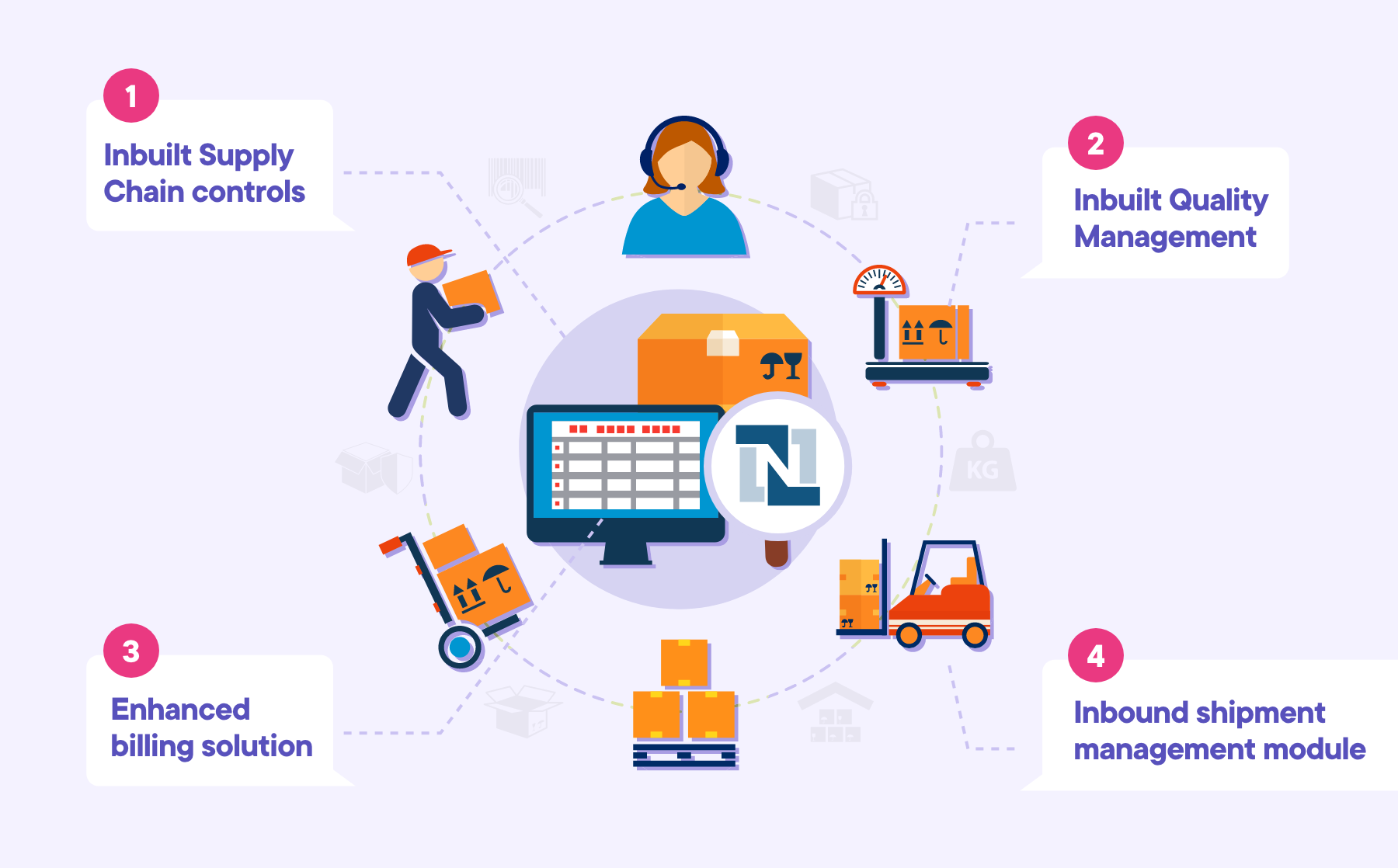 Supply chain management software solutions play a crucial role in any business for planning, product movement, and storage right from the production stage to the ultimate distribution to the end-users or customers.
NetSuite by coming with advanced billing and comprehensive tracking features can help with this planning, visibility of the product movement, storage, and distribution. The advanced inventory management and supply chain management software features available right within the NetSuite platform can further improve operational efficiency.
Inbuilt Supply Chain Controls
NetSuite offers the idea of a NetSuite supply chain control tower to ensure optimum visibility of the inventory for the manufacturer. Thanks to this feature the manufacturers can see the inventory across supply chain locations across various logistics service providers, vendors, contractors, and subcontractors.
Inbuilt Quality Management
NetSuite also offers a robust new quality management feature to help companies to have well-defined monitoring and inspection plans deciding the testing process for products by following the standard parameters and as per the detailed product specifications. The best thing is that the users of the NetSuite solution will also have role-specific dashboards for different responsibilities such as inspectors, quality managers, and engineers.
Enhanced Billing Solution
Among the leading supply chain management software companies offering consolidated billing, features have now become a key requirement. NetSuite also offers a global bill of materials (BOM) feature functionality to ensure managing the bills more efficiently without any association with the items. This billing solution also allows flexible tracking of bills in specific locations where the product components are actually sourced from local vendors.

Inbound Shipment Management Module
NetSuite also offers a robust Inbound Shipment Management module to help consolidate a wide number of purchases into a single order for easy tracking and updating of the order status at a faster pace. This particularly enhances the process for all the bulk ordering customers.
Conclusion
Thanks to NetSuite businesses now can offer a streamlined and comprehensive process with the combined features of supply chain management and inventory management. A bounty of inbuilt inventory tracking features of NetSuite actually gives supply chain managers more room to ensure optimum visibility in a multifaceted and multilayered process involving a lot of roles and responsibilities.