The developing companies and the startups are shifting their 'on-premise Enterprise resource solutions' to more prolific, cloud-based ERP systems. The likes of QuickBooks and many other ERP systems are not under the criteria of selection these days. The ERP software's dynamic cloud functions and incredible features make business owners opt for comprehensive ERP solutions.
In this regard, Oracle NetSuite and Sage Intacct are the ones that began their journey towards Cloud-based ERP software development. They are the first to offer such praiseworthy services to organizations of any size and niche. Though NetSuite began targeting the small and medium-sized businesses during inception, it rose to the level of supporting larger enterprises too. Thanks to the upgrade and many features that made them inclined to the services. Sage Intacct is also not short of any praises like this.
These two are the main shortlists of organizations while they look out for ERP software with advanced features. Both NetSuite and Intacct are true cloud-based solutions; the architecture deployed in creating such a robust platform makes them the most sought-after software. The major client base for both the solutions is of growing and mid-sized companies. The companies choose them concerning their suitability. That means to say there are a few significant differences between the two. The businesses evaluate two major factors as they choose one among the two.
1. International Management Focus
2. Capacity and Ability to Support M& A activities
Let us take a few examples where clients shifted loyalty from Intacct to NetSuite.
The examples mentioned above are just functional ones, and many key aspects differentiate NetSuite from Intacct. There are additional benefits in the respective software, and they differ in few categories as mentioned below
1. Support System
2. Organizational EcoSystem
3. Differences in the Platforms altogether
These are the main points that businesses think over before selecting suitable ERP software. Most of the time, the Oracle accounting system wins over Sage Software. This article will give a clear idea about
the similarities and significant differences between the two software. It might be particularly useful if you are planning to choose one between the two as well. In general, NetSuite is considered to be a one-stop solution for all your business automation services while Intacct is more useful on the accounting front. Before we move on further, let us learn what ERP means.
What is ERP?
Enterprise Resource Planning is a platform that offers a bunch of applications that help automate the core business operations. It includes
1. Finance
2. Inventory
3. Order Management
4. Customer Service
5. Procurement
6. Sales and Marketing
The operations function from a single database, and this feature allows easy collaboration among different departments. The best part is, an ERP offers a high-class business reporting structure too. There is top-class ERP software available these days that also offer HRM, professional services automation blending with e-commerce capabilities.
The customers majorly look for ERP solutions with maximum features so that most of their operations are automated. This thought was instilled earlier by many software developers, but NetSuite took it to the next level.
Sage vs. Suite Software – Basic Differences
The main difference between Sage Intacct and NetSuite is the philosophy the software employs. NetSuite is a complete, stand-alone package that contains
A. Customer Relationship Management
B. Enterprise Resource Planning
C. Accounting Modules
It means to say, NetSuite for the financial industry is not a bad choice either. The above said covers all the aspects of any organization of any type. At the same time, Intacct is a special cloud-based accounting software. The other services offered by Intacct in terms of ERP are done through multiple software integration available in the market. These integrations include
CRM and ERP software
Sage Intacct is considered best in class in terms of its software development. It is architected in such a way that it can integrate with many programs and software pretty easily. The smoother integration makes it the best choice for any upgrade as and when required by the organization. For example, if a company is looking to handle the core finance, it can opt for Intacct ERP software and add any module through any software to it as an integration. The existing solution can be made advanced with the help of any third-party software.
On the other hand, the NetSuite Implementation services offer generalized applications. This aspect is seen as a positive by many organizations as they require all of the services present in the ecosystem. The software can manage not only the accounting services but also handle the organizational as well as administrative responsibilities. The Suite Software is a bit rigid, and it is impossible to integrate it with any other software. Sage Intacct is renowned for its easy learning capabilities. While NetSuite is equally easy too, but the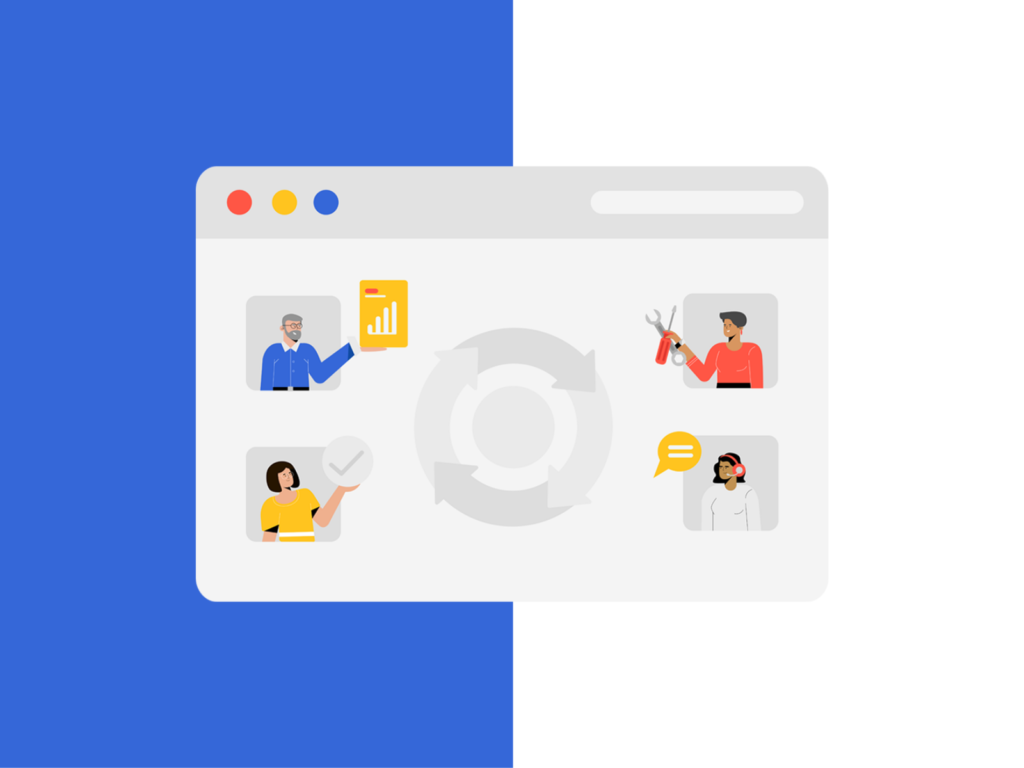 former stands out in this criterion. At the same time, the customization capacity is limited in Intacct and takes a lot of time to implement. NetSuite is a complete ecosystem when compared to the Sage Intacct Software.
An Overview of Differences Between Oracle NetSuite and Sage Intacct
Both the software are ERP systems that are cloud based. It is deployed as SaaS with software of multi-tenant architecture. In general, ERP development companies manage both database and software development in their center. The customers, like the organizations, contact the software through the internet. For this usage, they pay a payment fee to the developers. It does both NetSuite deploy the model Consulting Services as well as Intacct.
There is an advantage for the developers to deploy the models in this mode. As the software is of the same version, the upgrade is done commonly for all organizations in one go. It also helps the software developing company to scale economically too. The customer database is saved separately for privacy reasons. The functionality of NetSuite and Intacct is pretty much the same till now.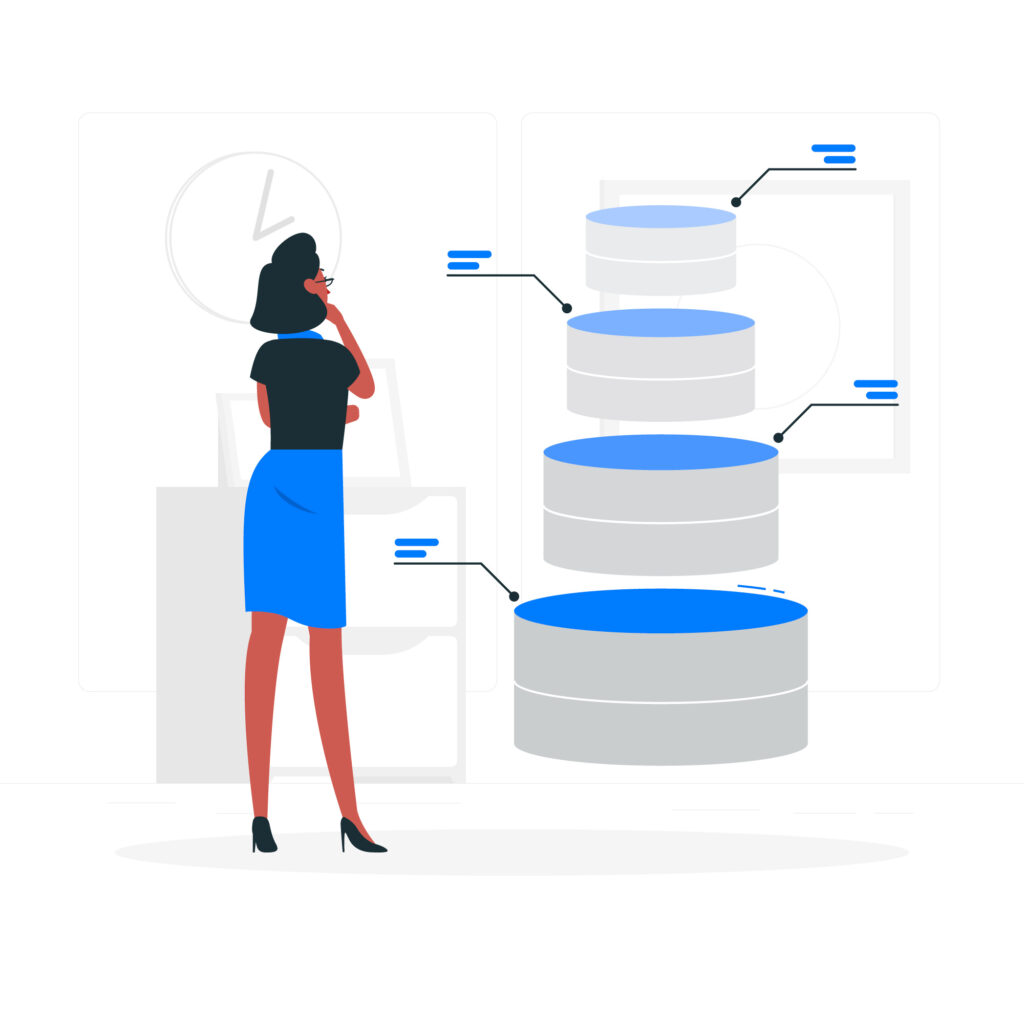 The major difference between the two arises in the core functionality of the ecosystem as such. The word ecosystem is best suited to NetSuite. It is software that is built to run a business making most of the operations automated. That means to say; it offers not only NetSuite accounting solutions but also organizational development services. It majorly includes
1. CRM
2. Manufacturing
3. Human Capital Management
4. E-commerce
NetSuite offers more breadth in its services when compared to Sage ERP systems. The core philosophy behind building Intacct is to offer comprehensive accounting solutions to organizations. The financial functionality is its core business idea, and the add-on programs offer other ERP-based solutions. As a user, one must understand that the functional level of the add – ons in Intacct is way less compared to the robust NetSuite platform. These modules are added as a gap-filling method while the core task is to manage a company's financials.
Intacct employs batch processing architecture. It slows down the reporting process. If your business requires real-time and instant updates, you may as well opt for NetSuite's services. Moreover, the Sage Intacct Software supports only one language; English. It might be a shortcoming if you are planning to expand your business worldwide. Similarly, the currency conversion difficulty in Intacct made many companies shift to NetSuite Accounting Solutions too.
NetSuite has a wide range of applications that make businesses overlook Intacct. Moreover, the financial solutions provided by the NetSuite application are equivalent to that of Intacct. It means to say, even if you are looking for a pure accounting-based application, you can subscribe for the same with NetSuite and upgrade or add more services as and when the need arises. It is less expensive, but the time taken to implement the setup is faster than the Sage software.
NetSuite and Intacct – History and Acquisitions
NetSuite was founded in 1998. It was co-founded by Evan Goldberg, an oracle team member and the founder of Oracle, Larry Ellison. Goldberg and Ellison collaborated on the idea of the former and made NetSuite adopt the SaaS model. It went public in 2007.
While this is the case with NetSuite, Intacct was founded in 1999. David Chandler Thomas, an economist and professor at Ball State University, and Odysseas Tsatalos, a tech geek, founded this company to support the mid-sized organization with complete accounting software.
The company receives many funds, but till now, it has not filed an IPO.
Both the companies began in almost the same year; however, NetSuite has a customer base of more than 24000. NetSuite is used by companies in more than 200 countries too. Thanks to the multi-language support feature. On the other hand, Intacct has 14000 customers and has its business working in North America and parts of Australia. The non-English speaking countries do not opt for this software, which is evident from the number comparison.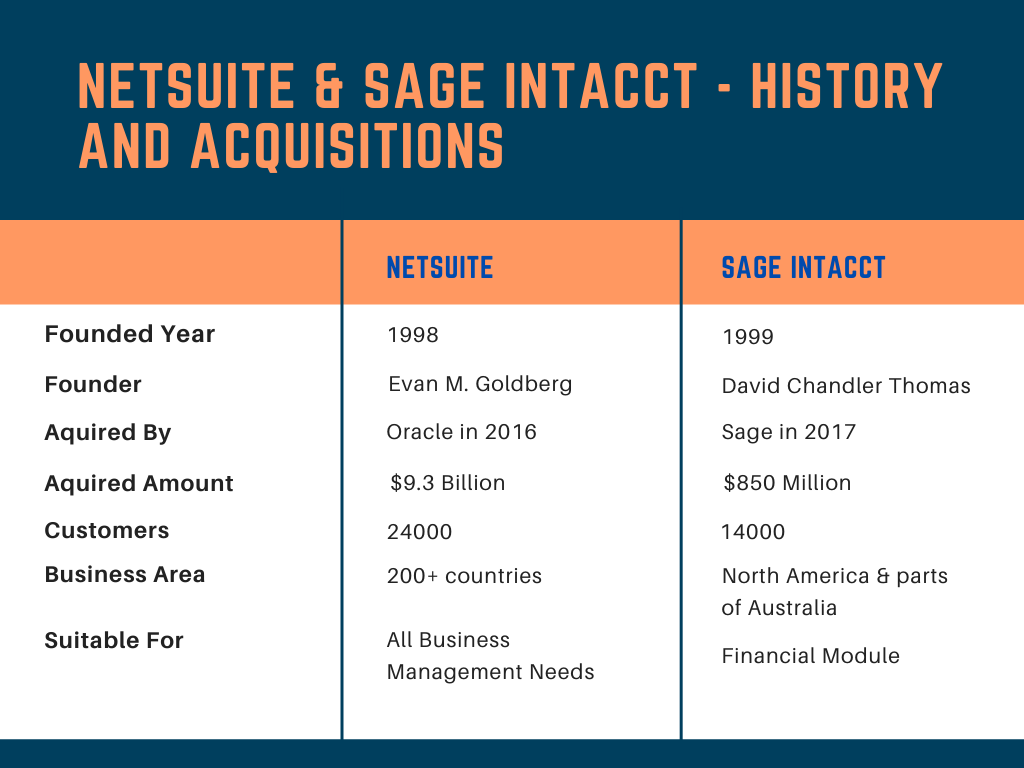 Software giants acquired NetSuite and Intacct. There is a difference in this aspect too. Firstly, NetSuite was acquired by Oracle in 2016 for a whopping $9.3 Billion. Sage acquired Intacct in 2017 for $850 Million.
Oracle acquired NetSuite as a separate entity under its leadership. It is a separate business unit. Sage Group PLC was in financial accounting and had set up on-premises software for many companies. The urge to shift over to the cloud made the merger possible in this case. At the same time, Oracle supported NetSuite to expand globally with its robust cloud infrastructure. Oracle helped NetSuite to develop more data centers across the world.
The basic difference is, Oracle was not in this business before acquiring NetSuite. After the acquisition, the accounting software support has become the most sought-after feature in the package. At the same time, Sage was very much in this industry as Intacct was, and the acquisition by Sage has enhanced its capacity to tap the global market by moving to the cloud.
NetSuite and Intacct – Core Industry Focus
Right from inception, both the entities were pretty clear on their offerings. Intacct wanted to be an accounting software solution to the companies, and it has evolved the same over the years. NetSuite started as a general ERP solutions provider and expanded massively in offering several business services as the demand increased for the same among its customers.
Intacct focuses on the below-mentioned industries.
Financial Services
Construction, Real Estate Businesses
Healthcare Industry
Hospitality Services
Non-Profitable Organisation
Professional Services
Software Companies
Wholesale Distribution
If we can closely analyze the industries, they require financial management, and the best-in-class Intacct Accounting System serves their purpose.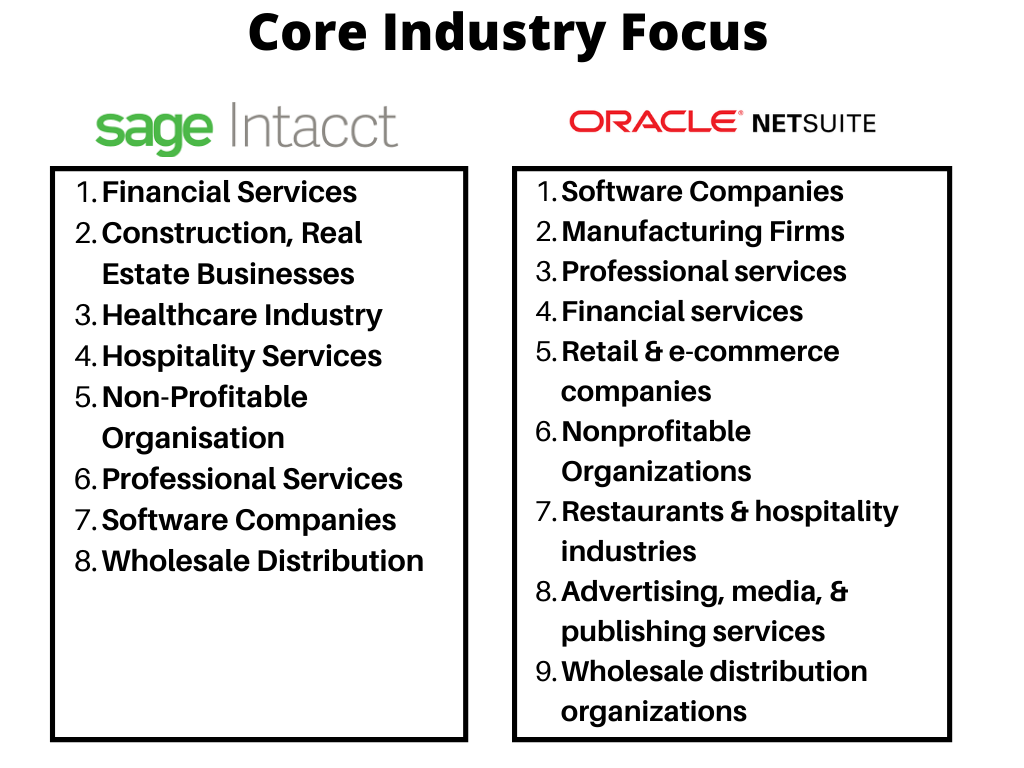 The industries focused by NetSuite are
Software Companies
Manufacturing Firms
Professional services
Financial services
Retail and e-commerce companies
Nonprofitable Organizations
Restaurants and hospitality industries
Advertising, media, and publishing services
Wholesale distribution organizations
NetSuite also offers micro verticals. We can also see a few overlaps in the categories of industries. The major difference between the industries is, the size of the company differs in both these cases. Though most small and mid-sized companies, few large enterprises opt for NetSuite for its vital services.
The blend of NetSuite for financial industry and organizational responsibilities management makes it more powerful than Sage Intacct. The Sage Intacct services offer complete financial solutions to companies, automating many things an accounts department would normally do with manual intervention.
Learn More: Top 10 Industries That Need An ERP Software
Oracle NetSuite Vs. Sage Intacct
There are obvious similarities between the two in many aspects. Be it the cloud-based support or the financial accounting system; they serve a similar purpose to their clients. Though Sage is more inclined towards the Intacct Accounting Software system, the NetSuite offers incredible services on the same as well.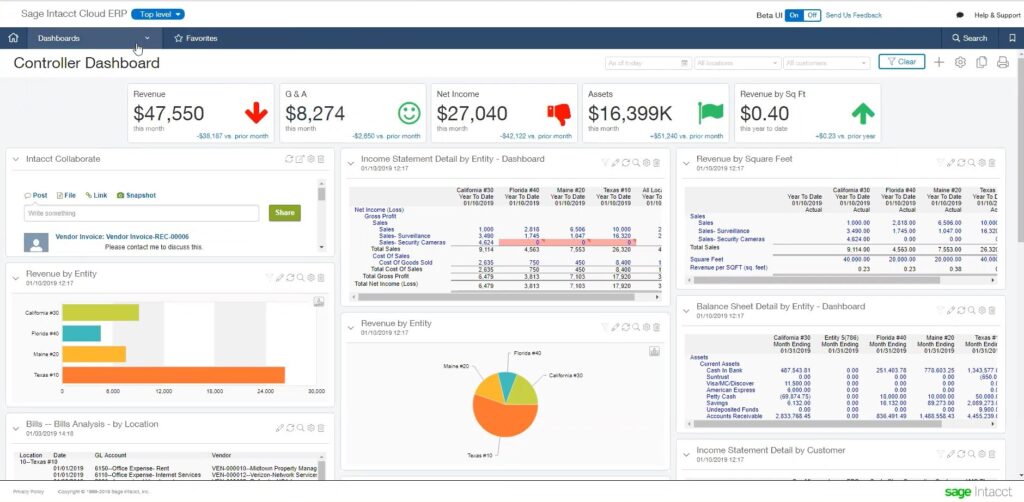 The software buyers need to dig deep to understand the difference to make a purchase decision. NetSuite's suite-based application is more preferred compared to Intacct. The primary reason being, NetSuite offers many more advanced services than a standard ERP system can offer. Though HRM and Finance are the basic offerings from an ERP's point of view, the NetSuite Implementation services have more features than Intacct. The CRM, PSA, and Ecommerce modules make it a robust platform for most product-based companies. Moreover, companies who look for better supply chain management and warehouse management services automatically turn towards NetSuite.
On the other hand, Intacct helps to replace your old accounting methods with advanced ones, no doubt. But the accounting services are still not upgraded for the current requirement of the industries. Though it replaces the entry-level accounting systems, it still is difficult to create new reports. The prebuilt report templates are not upgraded either.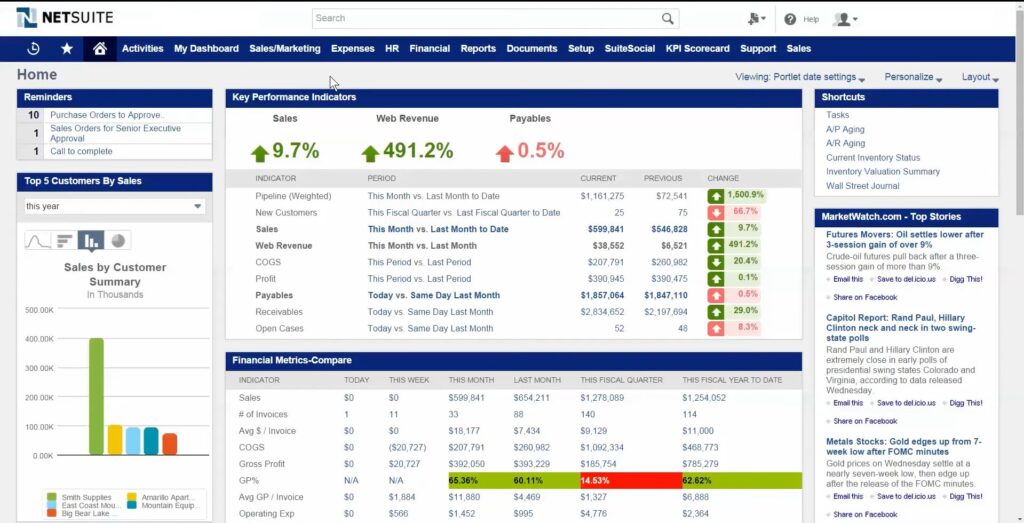 The vital difference is, NetSuite Accounting Solutions has replaced the spreadsheet mode of accounting and offers more prolific accounting methods. The services have started growing with the growing demands of their clients too. A small statistic on this front, in 100 companies that are technology-focused file for an IPO, 65 are NetSuite's customers. The support offered to them is extended even if they grow globally too. The customers in 200+ countries with multi-language capacity make it a more sought-after software than Intacct. Further, the multi-currency and multi-subsidiary management makes the software the best in the industry so far.
The implementation methodology employed by NetSuite makes the customers use the service relatively faster. Also, they are given the flexibility to add any more services as and when they need them. The 24-hour customer support across the world in all seven days makes it more approachable. At the same time, Intacct has begun its support services in San Jose with a limited time frame.
NetSuite & Sage Intacct's Feature Differences - A Comparison Table of Features
Let us compare the features offered by each of them.

It can be observed that Sage has acquired Intacct Accounting Software that is in no comparison with NetSuite.
Functional Differences Between NetSuite and Intacct
We shall look into three major functional differences that any software buyer must understand.
Subledger Architecture
It is one of the major functionalities one must consider for faster processes and quick report generation. NetSuite employs real-time data entry, whereas Intacct uses batch-based entry at the subledger level. It is an excellent factor concerning Intacct, as the inaccuracies are
avoided at the root level. The batch accounting process transfers the data from the journal to the ledger and then to the financial system in a sequence. It avoids any minimal error too.
At the same time, the data is in the sub-ledger, which will not help you see the real-time data, which is not the case with NetSuite Accounting software. Moreover, as you generate a report from Intacct, the sub-ledger gets locked as well. These impacts report generation processes.
Further, the report generation is a dragging process in Intacct. The batch processing system slows down during peak hours too. The strain during the year-end or month-end closure is more, and the report generation takes a lot of time. It is not the case with NetSuite. Real-time
access to the data and quick report generation at any point in time is possible. The accuracy level of the numbers is also maintained.
Management of Subsidiaries
The subledger architecture employed in Intacct makes it even more difficult for multi-subsidiary consolidation. You must look for additional services to consolidate the data. On the other hand, NetSuite's Subsidiary navigator tool helps with easy access to the detailed
subsidiary data. Moreover, the intercompany transactions and the individual transactions can be easily separated using NetSuite. The Intacct accounting software is not as versatile as the NetSuite. Further, Intacct does not even produce intercompany reports. You must subscribe to a customized service for the same.
Workflow Management
Both the software offers such services, but Intacct is more
of a generic and basic approval tool. The more complex as well as
compliance-related approvals are not available at all.
Module Wise comparison between NetSuite and Intacct
1. Financials
The financial management capabilities are similar in few areas, but the report generating capacity and real-time data viewing possibility is very much available with NetSuite. The license structure of Intacct is quite complex. You need to purchase additional modules to integrate features like VAT compliance and advanced reporting capabilities. It is just an example of how NetSuite is far better when compared to Intacct.
2. International Management
NetSuite is a robust platform. Any company that is looking for international expansion will look in for NetSuite's services. The OneWorld by NetSuite supports 27 different languages. It also supports more than 190 currencies worldwide. The transactions were made in 90 different bank formats through OneWorld. The software has embedded tax and reporting standards available in more than 100 countries on the globe. The subsidiary management services make the companies go global at any time. On the other hand, Intacct just supports English. As such, there is no presence of this software in non-English speaking countries. The subscription for many finance-related reports and customizations makes it highly difficult in terms of expenditure and usage. The multi-subsidiary consolidation is also very difficult in this case.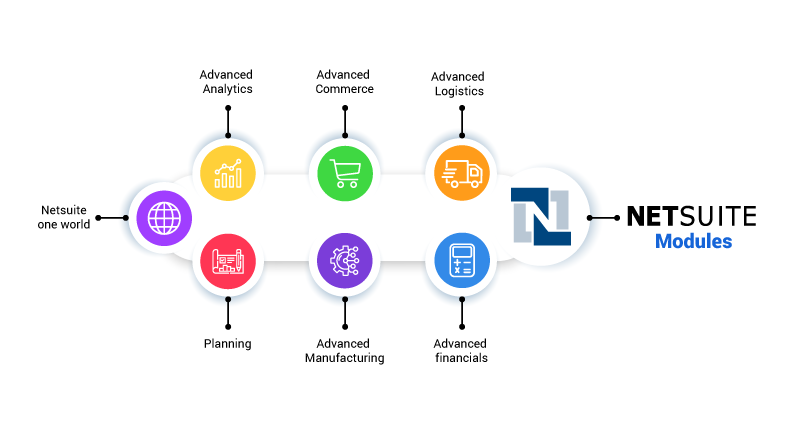 Know More : NetSuite OneWorld Financial Solutions
3. Customer Relationship Management
NetSuite has its own choice available for the customers to use CRM tools while it also has its pre-built connector with Salesforce.com. Intacct does not have any indigenous module, and it helps you integrate with Salesforce. The CRM is built on NetSuite's platform. That means to say; you can access the real-time data of inventory and billing.
4. Human Resource Management Systems
The core functionality of both the software differs in this
aspect. While NetSuite offers
A. Team member Recognition
B. Compensation
C. Performance
D. Attendance
E. Leave Management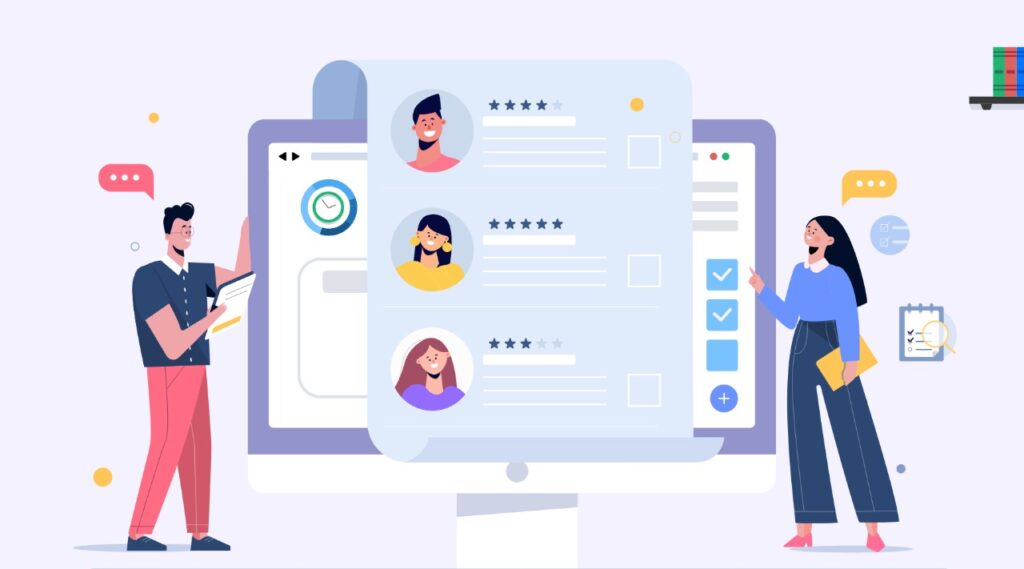 The main focus is to pay the employees promptly and rightly. Further, the software shall help in providing many sophisticated reports the HR requires. Sage ERP Systems offer such services by integrating with third-party software, which in turn requires expensive integrations too.
5. Analytics
The best-in-class reports are generated in both the software, but Intacct uses a report writer tool with an additional cost. Of course, there are pre-built reports available for an organization to
use. However, the count also differs between them. Intacct has 69 while NetSuite has 200 of those. Further, the report making in Intacct is too difficult, while NetSuite offers real-time data generation without having the personnel knowing any coding.
6. Professional Services Automation
Both offer functionality for services businesses. But one must understand that NetSuite has an exhaustive number of features available in this aspect. The PSA with
A. Billing
B. Project Management for collaboration
C. Task Status Updates
D. Resource Management
E. Project Accounting
F. Timesheets
G. Expense Management
Project accounting is directly connected to the financial system. Intacct also offers a few functionalities, but they are not completely built till now. The software offers Gantt charts that are combined with projects and some billing features.
Learn More: A Comprehensive Guide To NetSuite Modules
Differences in Implementation Services
The similarity is, both are cloud-based software. So, there is no need to install any hardware in your office space. But the difference lies in the operational mode of both the software implementation to allow the customer to use the service eventually. Intacct Implementation is easy and timebound without any lengthy discussions, while NetSuite requires knowing the full details of your company to set up the services.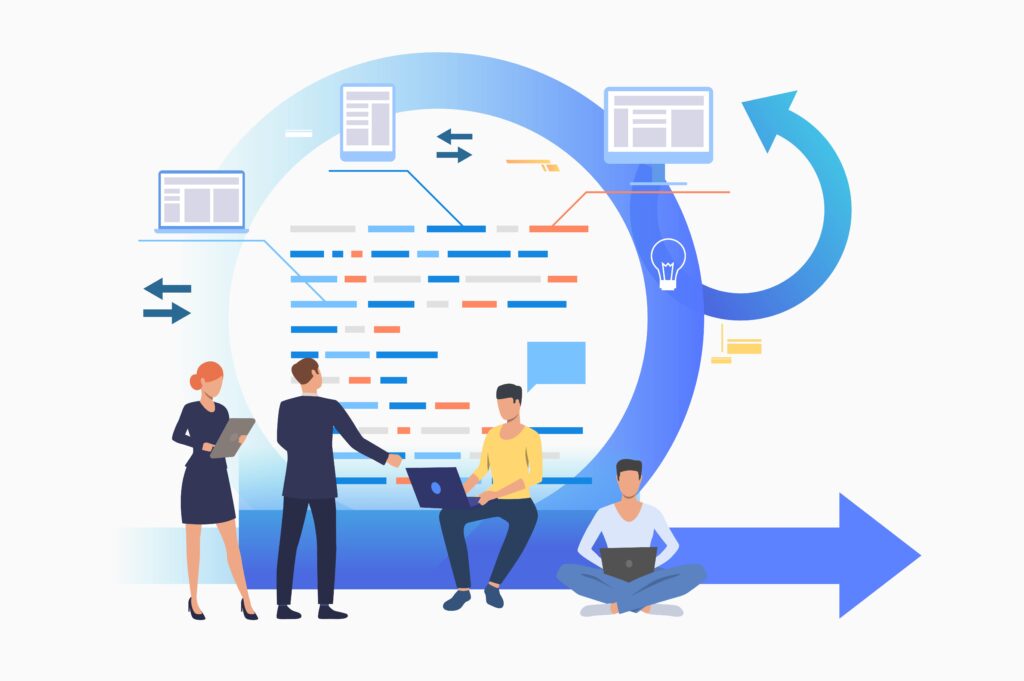 In general, for NetSuite, the speed at which the entire service can run in a customer place is less than 100 days. The SuiteSuccess makes it happen as many of the NetSuite customers work for NetSuite's partners.
With 20 years long history in the field of Enterprise resource planning, the inbuilt dashboards, and pre-built templates and industry-specific best practices, and quick implementation methodologies are all the more enough to run a business successfully. Further, NetSuite offers post-implementation support, which is not available with Intacct. Intacct Customers feel that the implementation time is less, but they need to learn a lot to access the tool.
Though Intacct offers such services to its customers, it is not as effective as NetSuite does.
Database and Architectural Differences
NetSuite is on the Oracle database. Once Oracle acquired NetSuite, the software was hosted in 18 Oracle Cloud Infrastructure data centers around the world. It is likely to transition to Oracle Generation 2 Cloud Infrastructure. It means to say, NetSuite can offer more
A. Security
Scalability
C. Availability
D. Expandability
Intact runs on the Oracle database too. Two data centers in Sacramento and San Jose. They are run by two third-party data center providers named; Quality Technical Services and Equinix. Intacct also has a data center in Dublin, especially for UK customers.
Differences in Platform and Integration
They both are developer platforms, and one can develop his customizations in both the software. Both also offer IDEs and APIs for integration and customization. You can seamlessly connect applications to these platforms with relative ease. Additionally, NetSuite offers SuiteTalk, a web services platform that helps connect any other SaaS applications or any other applications to the point and click customized forms. Sage Accountant Solutions and NetSuite are similar in many aspects, but SuiteTalk makes the NetSuite far better than Intacct in this category too.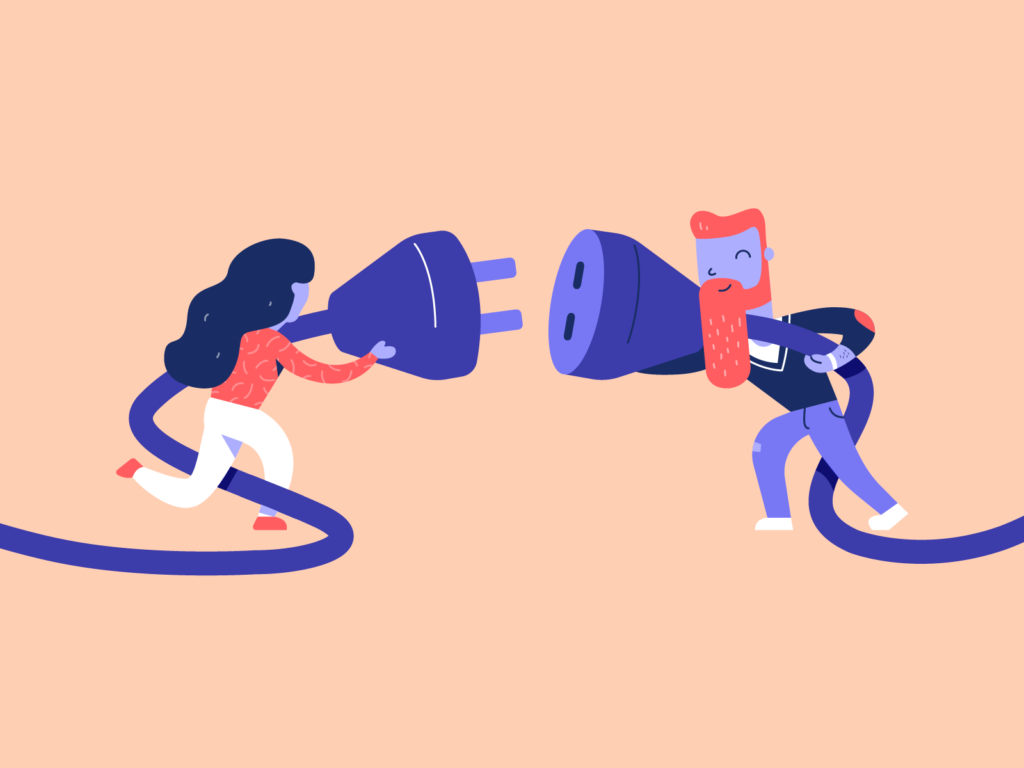 NetSuite and Sage Intacct Pricing Differences
The price factor remains more or less the same in many aspects. They both charge per user per month as SaaS developers usually do. If you pay an additional fee, you have additional services; this is common among them. Both look for a one-year contract as well.
Sage Intacct Pricing has additional charges for every entity. That means to say, any subsidiary or connected organization shall be treated as a different entity altogether, and it can get expensive.
Differences in Offering Support to the Customers
Firstly, NetSuite offers 24-hour customer support while Intacct has 6 AM to 6 PM. NetSuite has a dedicated account manager which Intacct does not offer. While there are different levels of support offered by Live agents, NetSuite, Intacct Customer support, and this is just one level of support.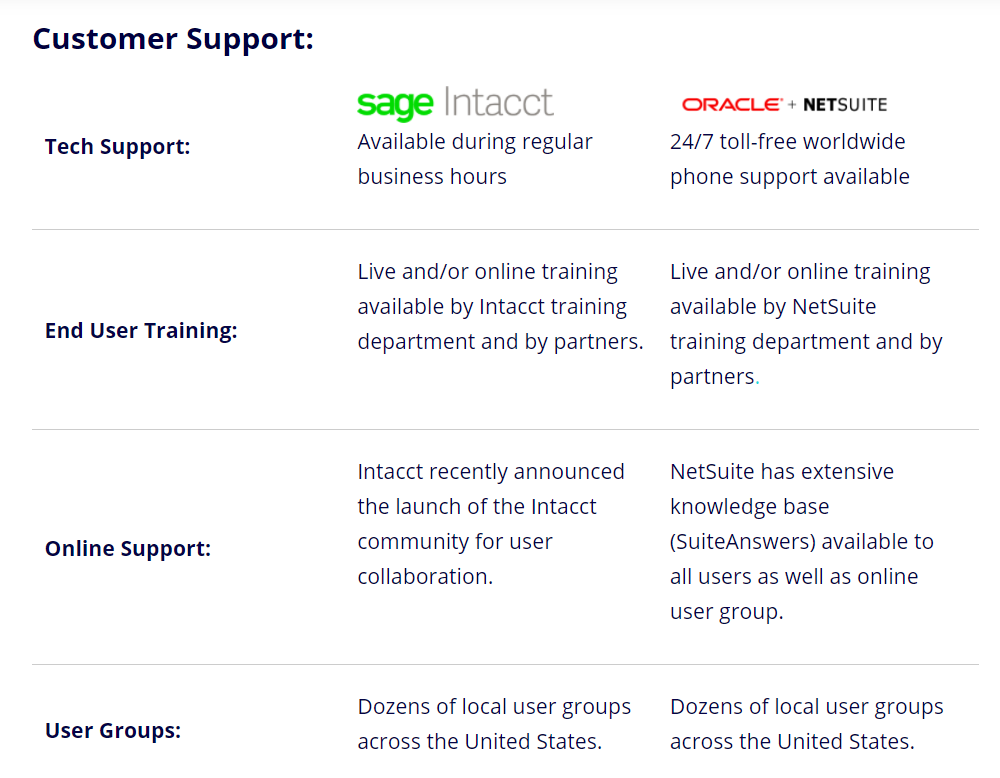 NetSuite and Sage Intacct Pros and Cons
NetSuite Pros and Cons
NetSuite is a more seasoned software because both Intacct and NetSuite were founded more or less at the same time. The features offered are more in-depth, and any business can run on an autopilot mode. The real meaning of automation is found by using NetSuite's applications.
The price of NetSuite might not be affordable by many small and medium-sized companies.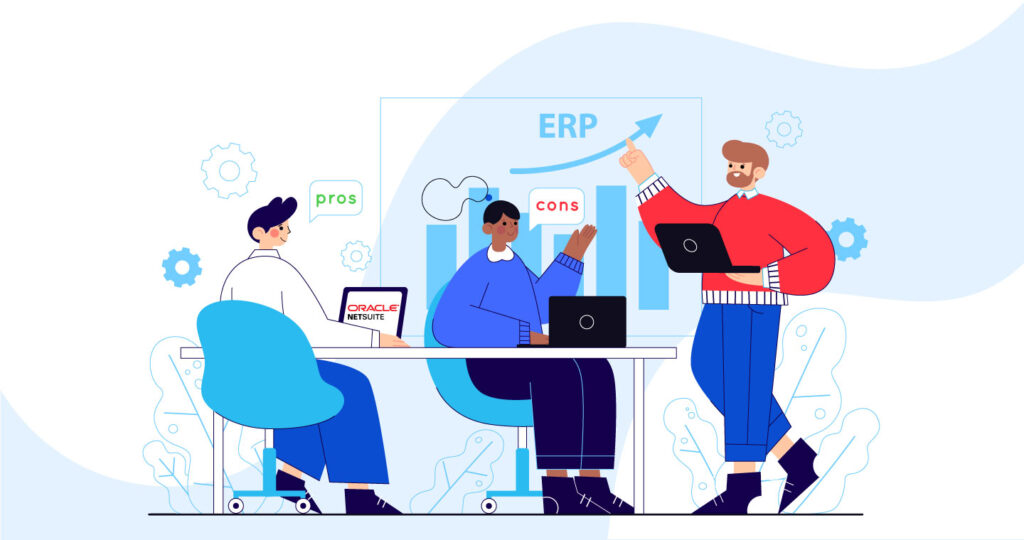 Intacct Pros and Cons
If you are looking for a basic accounting service without any complexity, you can opt for Intacct. It is far more cost-effective than NetSuite for such services. The creation of shortcuts and customization is made very easy in this software. Firstly, it is not as deep as NetSuite in offering the services. Most of the additional services are offered on the surface level. For any additional services, you must either subscribe to a new service or integrate it with another program which is a waste of time and money. Secondly, the organizations looking for international collaboration must think twice before using the software. It does not support any other language other than English. Also, the multi-currency transaction is not available too. The speed at which the reports are created is also slow.

Intacct Valuation in terms of customer requirement is good if any organization is looking for accounting services. NetSuite is multi-functional and most required by medium to large-sized organizations.