Expense management refers to the corresponding processes and policies for managing expenditure on all items purchased by the company. It basically manages the way reimbursements are done for the purchases made by the employees.
Around 43% of companies as of now rely on manual processes for expense management and there are 46% of companies do not track the costs at all. In spite of this prevailing state of things, most companies agree on the advantages of switching to professional expense management software.
Most companies, around 82% of them who already integrated financial management software for expenses or are planning to do so, have positive opinions about the move.
Many of these organizations emphatically say about the simplified reporting, expense calculation, and submission process thanks to these software solutions. In this respect, the expense management for the NetSuite platform is worth considering.
Different Types Of Expense Management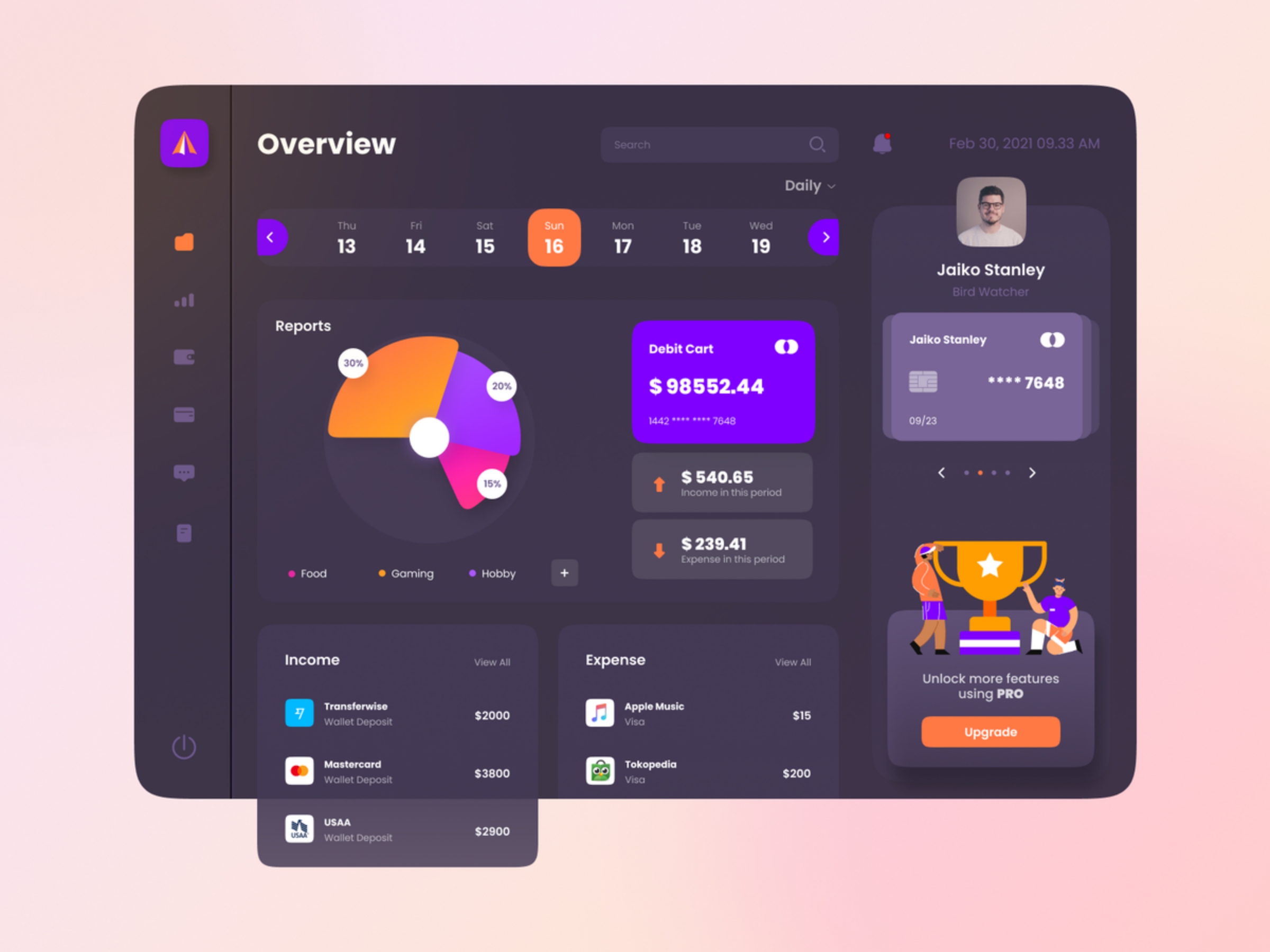 As for efficient expense management methodologies, we can take note of the 3 principal types of expense management approaches. Here we describe them one by one.
Tracking trail of Paper Receipts

: This is the oldest and traditional method that has already been outdated. It consumes a lot of resources, time, and is prone to faults and errors.

Spreadsheets

: This is the computer tracked method that most companies use these days and depends on the manual inputs by the accountants.

Expense Management Software

: This is the most advanced approach for expense management involving automated software capable of sending alerts and generating expense reports for the managers.
Expense Management Challenges
Most companies are of the opinion that improper submission of expense claims, lack of a mechanism to track the expenses over an overindulgence of time, and faulty maintenance of receipts and expense vouchers are big concerns. It is need, Ed's to say that these errors, gaps, and the absence of a monitoring mechanism lead to a bigger cost burden over and above the actual cost.
According to a study close to 56% of Chief Financial Officers agree that there is a continuous increase in the cases of inappropriate reimbursement submissions from their employees. Although many companies are also responsible for their vague policy on the reimbursement of expenses, the need of expense management software nevertheless stands out to help with monitoring and reporting expenses.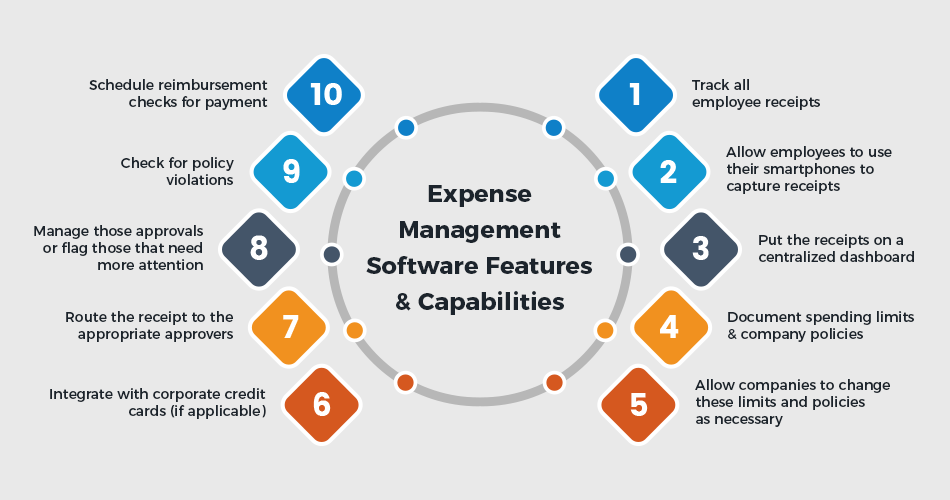 6 Best Practices For Expense Management
Over the years, companies from their experience have learned about the ideal expense management practices that are more effective. Having an understanding of these tested and tried practices is important.
Here we shortlist some of the most effective expense management practices across industries.
Having A Clear Expense Policy
First of all, a business must have a clear and well-articulated expense management policy for everyone in the company to follow. The policy must provide a clear and transparent guideline about the expenses that are subject to approval and the expenses that are not. This will help faster decision-making for the settlement of bills.
Such a policy apart from giving an outline about expense types for approval will also provide a timeline for reimbursement of different expenses and bills. The policy will also guide the employees about how they can voice their grievances or complaints in case of disapproval or rejection or partial approval of their expense claims.
Expense Reporting Mechanism
Providing a clear tool for reporting the expenses is very important for smooth claim settlement and reimbursement processes. Instead of making employees deal with too many spreadsheets, documents, and tools, allow them to manage the expenses by using a consolidated tool for faster and smooth report processing and expense receipt submission.
Automated Receipt Processing
For all the employees working offsite or doing business tours, you should have an automated e-receipt submission mechanism to review documents and make calculations in a streamlined and simplified manner. This will also help reduce the operating cost spent on dealing with various receipts and bills.
Fixing The Accountability
In a business environment established protocols and norms help easing out processes. When for the billing, expense claims processing, and reimbursement, you have clearly fixed accountability with the responsible people in accounts and management positions, employees don't need to run helter-skelter with their expense claims.
Establish A Time Limit For Settling Expense Claims
No employee would like to wait for getting reimbursement for their offsite trips for months. On the other hand, an expense claim raised months later can make it challenging for the accounting officials to find the details and keep track of the expenses. So, for both claims and reimbursement, the company should make a strict timeline.
Carrying Out Regular Audits
Last but not the least important practice is carrying regular audits to prevent fraudulent practices and keep track of grey areas where inappropriate billing seems to be happening. To reduce inappropriate claims, drainage of resources, and to regulate bad practices, it is important to carry out frequent and regular audits from time to time.
Why Use NetSuite For Expense Management?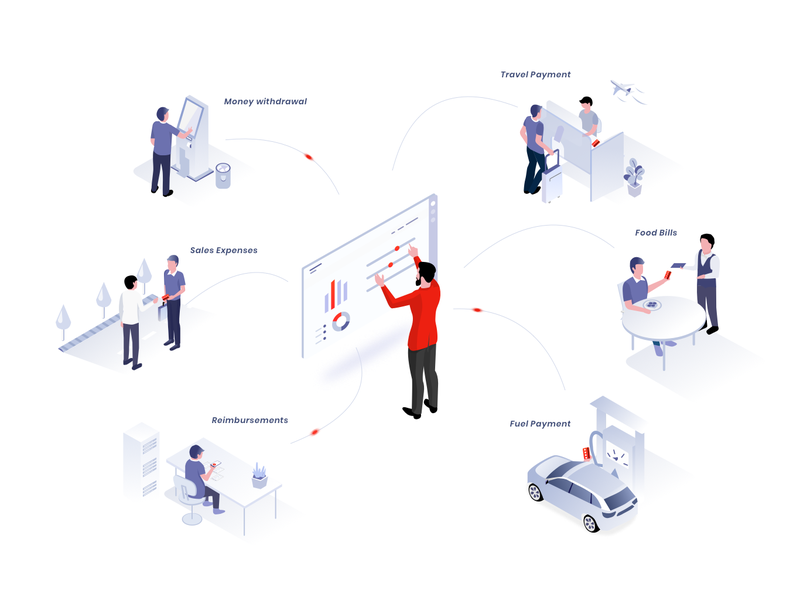 NetSuite is the leading CRM and ERP suite that has already gained tremendous penetration across different industries because of its huge scope of customization, a rich repository of tools covering almost every functional purpose, and exceptional ease of use. NetSuite expense management software just takes the baton to allow automation in managing expenses and reimbursements as well.
For expense management also NetSuite offers a great software solution unmatched by any other ERP platform in the market. Here we mention the key reasons to use NetSuite for expense management.
Minimizing Errors And Bringing Down The Cost
In any business environment, the finance and accounting professionals need to deal with a lot of different expense types and their respective sources. When all these multifaceted expense data pile up, the manual processing can be inadequate and so the accounting is most prone to unwanted errors. Obviously, data errors can actually lead to unaccounted cost overburden for the company.
This is where NetSuite offers a consolidated and automated solution to reduce the inaccuracies and errors to a minimum while allowing easy, smooth, and real-time access to accounting and financial data.
Optimum Scalability
Unlike the so-called spreadsheets and outdated accounting software, NetSuite comes with a cloud-based architecture that can be scaled up as per the growing business needs and corresponding volumes of data. This helps companies of all sizes ranging from startups to large corporates who can manage all their expenses, reimbursement claims and expense reports in a consolidated manner.
Creating A Centralized Data Pool
Since most organizations need to handle data coming from different sources and departments, maintaining a centralized pool of expense and financial data is important for long term monitoring of expenses and the cost to revenue ratio. To keep the company's financial parameters in complete control, maintaining and analyzing financial data is extremely important and this is another area where NetSuite offers great help.
Smooth Integration With Other Business Software
One great advantage of using NetSuite is that it is highly accommodating in nature and can easily allow integration with other legacy software solutions that are already in use. This ensures optimum flexibility as companies using some legacy spreadsheet solution or accounting tool don't need to switch everything to NetSuite. NetSuite can not only work alongside them, but it can collaborate with other legacy software in use.
Why Choose VNMT For Deploying NetSuite Expense Management Suite?
At VNMT, as a leading NetSuite alliance partner company we have the reputation of mitigating all process loopholes and shortcomings of a business in regard to expense management. We implement NetSuite to help enterprises simplify the entire process of billing, reimbursement, and reporting of expenses by reducing the steps and tasks to a minimum.

Here are the key reasons to choose VNMT's
NetSuite implementation service
for expense management.
VNMT allows users to incorporate all the expense records right into the NetSuite platform.

We reduce the steps and allow a single click operation to access records.

Using NetSuite we facilitate automated data entry for all expense claims.

We ensure all financial data from different departments remain in sync.

We streamline and automate the accounting tasks corresponding to expense data.

We are one of the leading VNMT implementation partners for CRM, ERP, supply chain, and expense management needs.
Conclusion
While automated software-driven expense management will continue to rule the business world in the years to come, NetSuite is likely to take the lead as the most advanced, flexible, scalable, feature-rich and precision-driven software solution. The future of expense management cannot be thought of without NetSuite.