Meticulous supply chain planning basically gives a business the capability to ensure product supply to meet customer demands with the use of forecasting, proper pricing strategy, and sophisticated inventory management. Businesses are increasingly embracing cloud-based ERP suites like NetSuite to deal with the supply chain planning and management needs as these tools are helping them to get rid of many difficulties.
The Promise Of Supply Chain Management Software
Supply chain management software comes with all the tools to support both supply chain planning and execution. It is capable to make forecast demands and efficiently manage the inventory helping a business to reduce costs and maintain faster delivery speed. A supply chain management ERP software can offer updates on the supply chain status in actual time and allows the business to monitor the entire operations and balance the supply as per demand.
In recent years, cloud ERP suites have literally revolutionized supply chain management with a whole array of sophisticated tools and capabilities that were out of reach for the legacy software systems. NetSuite supply chain tools coming packed with the NetSuite cloud ERP tool is a great example of how the promise of integrated supply chain management tools is being realized.
Some of the key areas where cloud ERP software loaded with supply chain management software can make a great impact include the following.
Precise forecasting of demands forecasting

Inventory automation, inventory management overall

Reliable, real-time analytics

Streamlined, integrated systems that can scale

Enhanced customer communication and satisfaction

Accurate Demand Forecasting based on historical data, sales forecasts, and current inventory.

Cloud ERP Tool For Forecasting Demands Accurately
Cloud ERP suite loaded with
supply chain monitoring software
tools is widely considered to be highly effective for accurate and precise demand forecasting. The demand forecasting capability of cloud ERP solutions basically depends upon analyzing three different types of data.
Historical data analysis: Analysing demands based on the historical data corresponding to demand in the past year, and past several years. This analysis helps in identifying any cycles or trends or patterns in the evaluation of the ups and downs in demand. This also takes into consideration the present economic atmosphere for offering the most reliable predictions.
Precise Sales Forecasting: This evaluation is carried out based on the state of things in the current sales pipeline, and the impact of the sales pipeline on the demand. Thanks to precise sales forecasts, an organization can take well-targeted marketing measures to push sales in advance.
Analyzing current inventory status: Real-time visibility of the inventory status facilitated by cloud ERP systems helps an organization to be better equipped and prepared to meet the inventory shortfalls and shortcomings.
Now a fully equipped cloud ERP software ecosystem like NetSuite offers all these demand forecasting capabilities and tools through its integrated supply chain management software suite. Thanks to this you gave a very integrated system taking care of inventory, sales, and financial aspects to help you in faster, smarter, and more precision-driven decision making. Top NetSuite implementation services can help you understand how much demand planning tools actually work in real business contexts.
Integrated Inventory Management
Thanks to cloud ERP solutions businesses can keep balanced inventory levels which is key to any supply chain strategy across industries. A fully equipped cloud ERP software suite offers supply chain technology solutions for inventory automation, real-time visibility, and management of inventory across multiple locations, streamlined cycle tracking, precise tracking of items, etc.
Supply Chain Analytics
Data-driven analytics opens up new opportunities to enjoy a strong command of your supply chain data. The cloud ERP software system comes equipped with robust and highly capable supply chain analytics tools to help businesses stay on top of their management capabilities through data-driven decision-making.
Some of the key attributes of a quality supply chain analytics solution offered by cloud ERP tool include maintaining a single data source, comprehensive and end to end reporting, detailed cost comparison, access to information in actual time, and easy to use reporting tools.
NetSuite: Leading Strategic Solution For Modern Supply Chain Management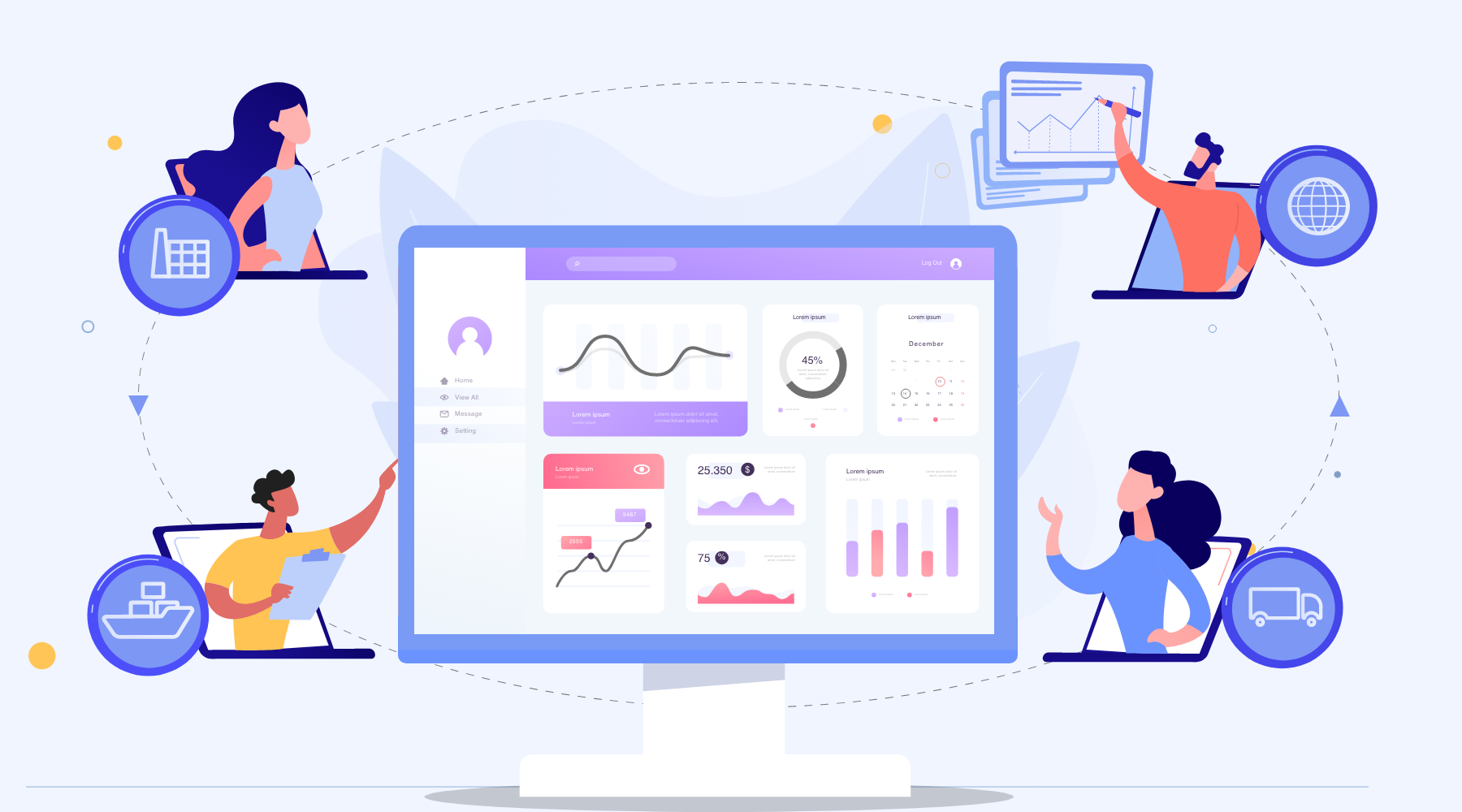 Are you considering developing a strategic supply chain management solution that makes things easier for your business? Well, we request you to take into consideration NetSuite cloud ERP. When it comes to supply chain management NetSuite offers the most comprehensive and robust solution.
NetSuite comes as the robust and most well-equipped enterprise resource planning software suite that can completely transform the way your entire supply chain performs and works. It is needless to say this can really make a positive contribution to the bottom line of your company.
An under-optimized supply chain management can really have a negative impact on your business. From delaying shipments to customers to creating operational problems to creating problems in controlling the process, this can create problems at multiple layers and result in forcing the business partners to opt for other manufactures if the problem persists for long. This is why to help your business going smoothly, you need a robust and well-equipped cloud ERP suite like NetSuite.
Making Advances With NetSuite Demand Planning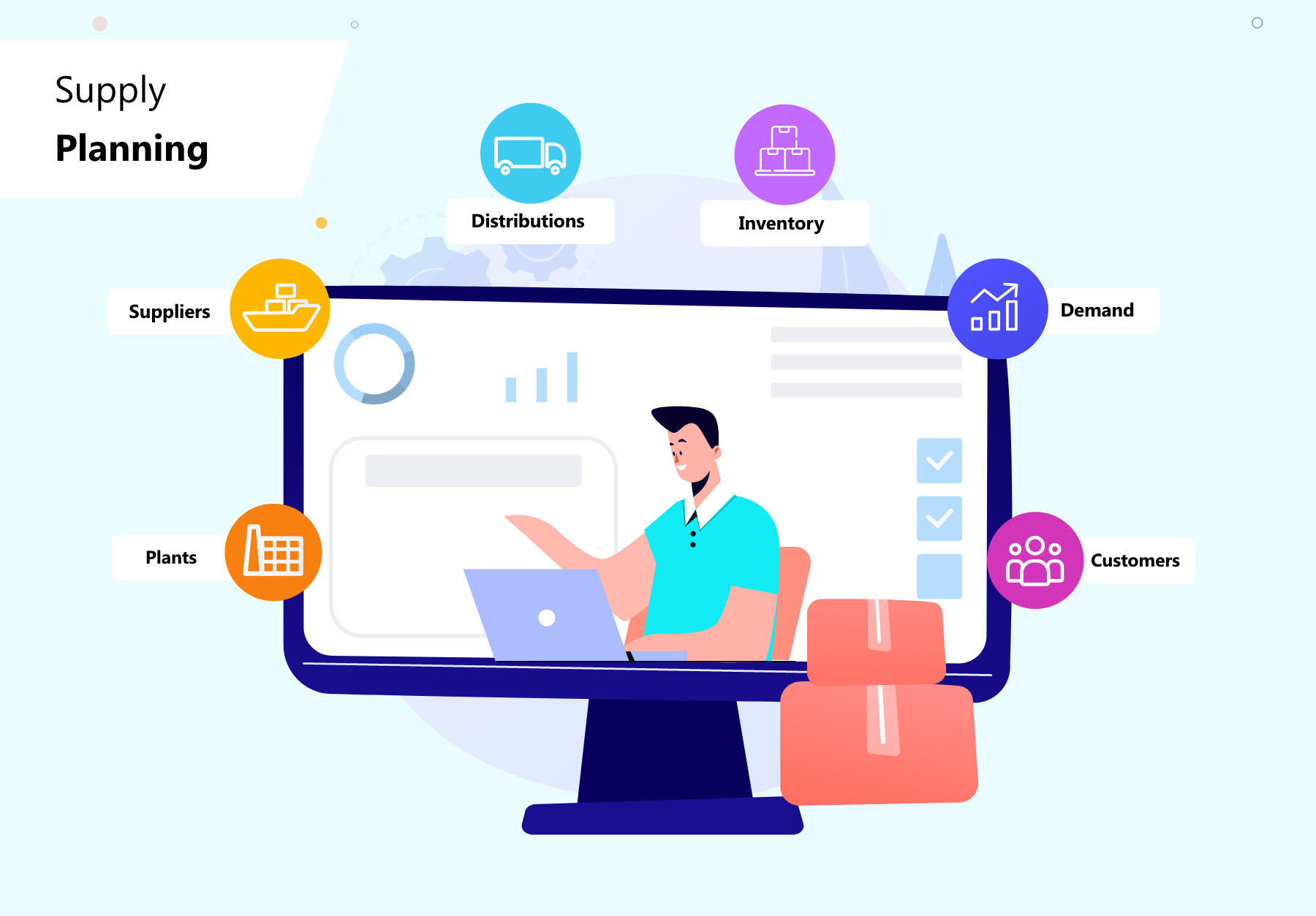 Having years of frontline experience in solving actual business problems for enterprises with its software tools, NetSuite has come up with a robust and comprehensive module called Demand Planning. On the basis of real-time inventory data, and a company's or a particular product's sales history NetSuite Demand Planning and NetSuite Supply Planning tool can make precise predictions on the inventory needed at that very moment. With such precise capability to predict required inventory, NetSuite demand planning is already popular among the businesses in manufacturing and wholesale niches.
Demand Planning module offered by Oracle supply chain management software like NetSuite allows the companies to make the right products available at the right time and where they are needed most. Undoubtedly, such supply in precise timing can ensure increased revenues, optimum profitability, and better ROI.
4 Top Planning Models Offered By NetSuite
Linear Regression Model
As per this planning model, the enterprises are capable of projecting and forecasting the future inventory requirements just by relying on the earlier demand metrics. This depends on a statistical method to estimate the less known metrics that can be assessed through Linear regression.
Moving Average Model
As per this demand planning model, enterprises are capable of calculating the gross and average inventory level that needs to be maintained for a product. The calculation is done on the basis of continuing average demand through the history of the product. This model is of dynamic character and suits fast-moving consumer goods most.
Seasonal Average Model
As per this demand planning model, enterprises are capable of predicting the forthcoming demand for products by evaluating the seasonal trends and patterns of purchases and related data over a period of time. This is particularly effective to evaluate demand in advance for seasonal products sold during holidays or any other particular season such as winter, monsoon, or summer.
Sales Forecast Model
As per this model, enterprises can make a stock of their inventories on the basis of future sales forecasts and related data. Sales estimates and market opportunity data can be the basis of demand planning as per this model. On top of other models, this can offer an extra competitive edge to organizations with robust sales machinery.
Conclusion
From all the above points it is quite clear that cloud ERP tools like NetSuite are increasingly playing an era-defining role in advancing supply chain strategy and demand forecasting for organizations, particularly in the manufacturing and the wholesale sector. It can be safely concluded that cloud ERP and smart demand planning will play a pivotal role in the future of enterprise growth.