It is not simple to keep your consumers and win new ones when competitors' offers are only a few clicks away. That is why client happiness and effective customer relationship management are critical. Customer relationship management companies, on the other hand, may assist expanding organizations in managing and tracking a large number of customer data, allowing them to give customers the sorts of frictionless experiences that will wind them up back. The advantages of establishing a CRM include improving client interactions, streamlining day-to-day corporate processes, and more.
What is Client Relationship Management?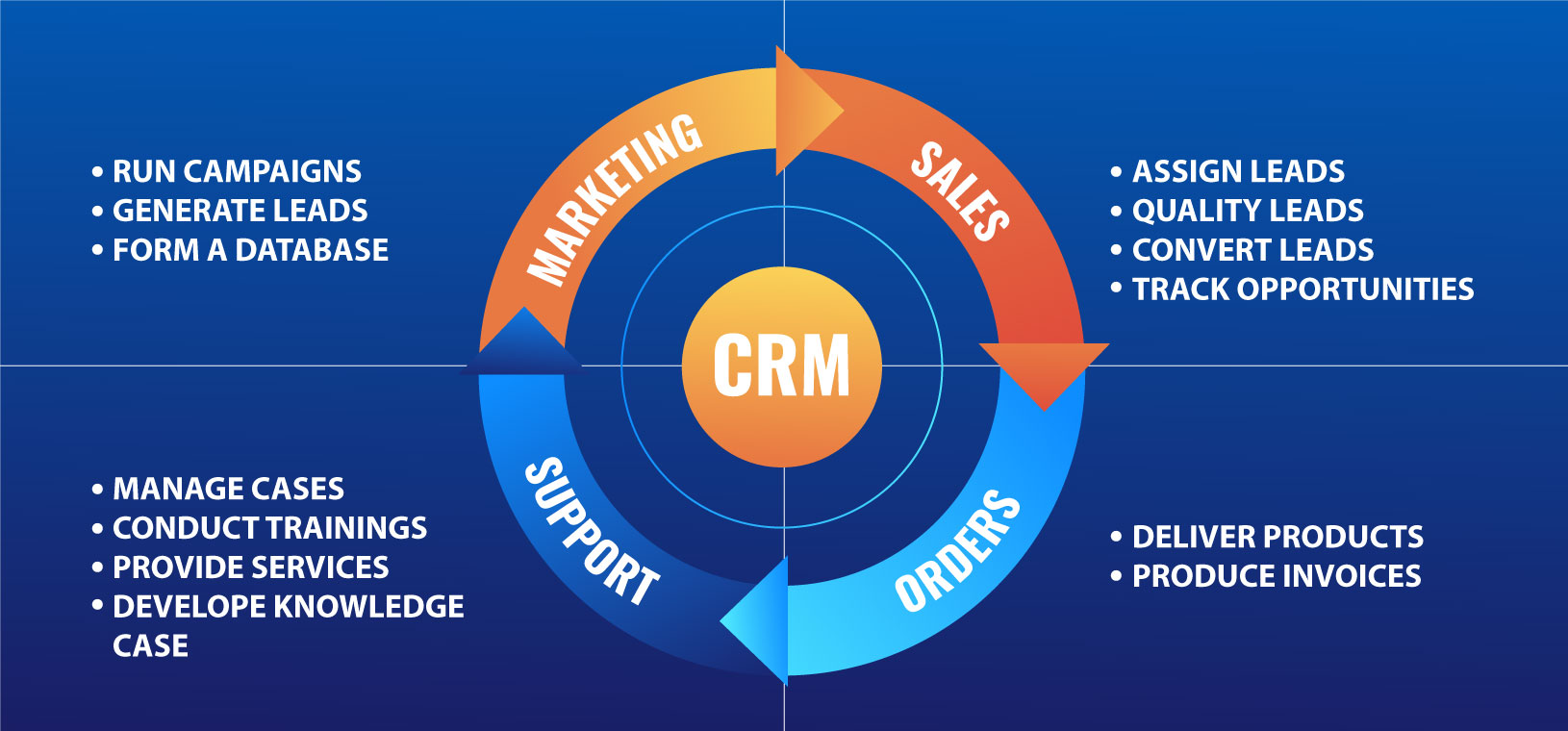 Client Relationship Management, usually known as CRM relates to a company's set of procedures and rules for dealing with consumers and their data. Moreover, it discusses the technology that companies use to measure consumer information and monitor operations related to customer connections, as well as to optimize the value of such activities.
A CRM system is a common platform that stores, analyzes, and displays all customer data for different business divisions such as marketing, advertising, and customer support. NetSuite implementation partners in India, for example, can use a CRM to easily retrieve a customer's purchase history and assistance history. It may also be utilized in more general contexts, such as evaluating consumer themes and relationships to improve prediction accuracy.
Benefits Of NetSuite Client Relationship Management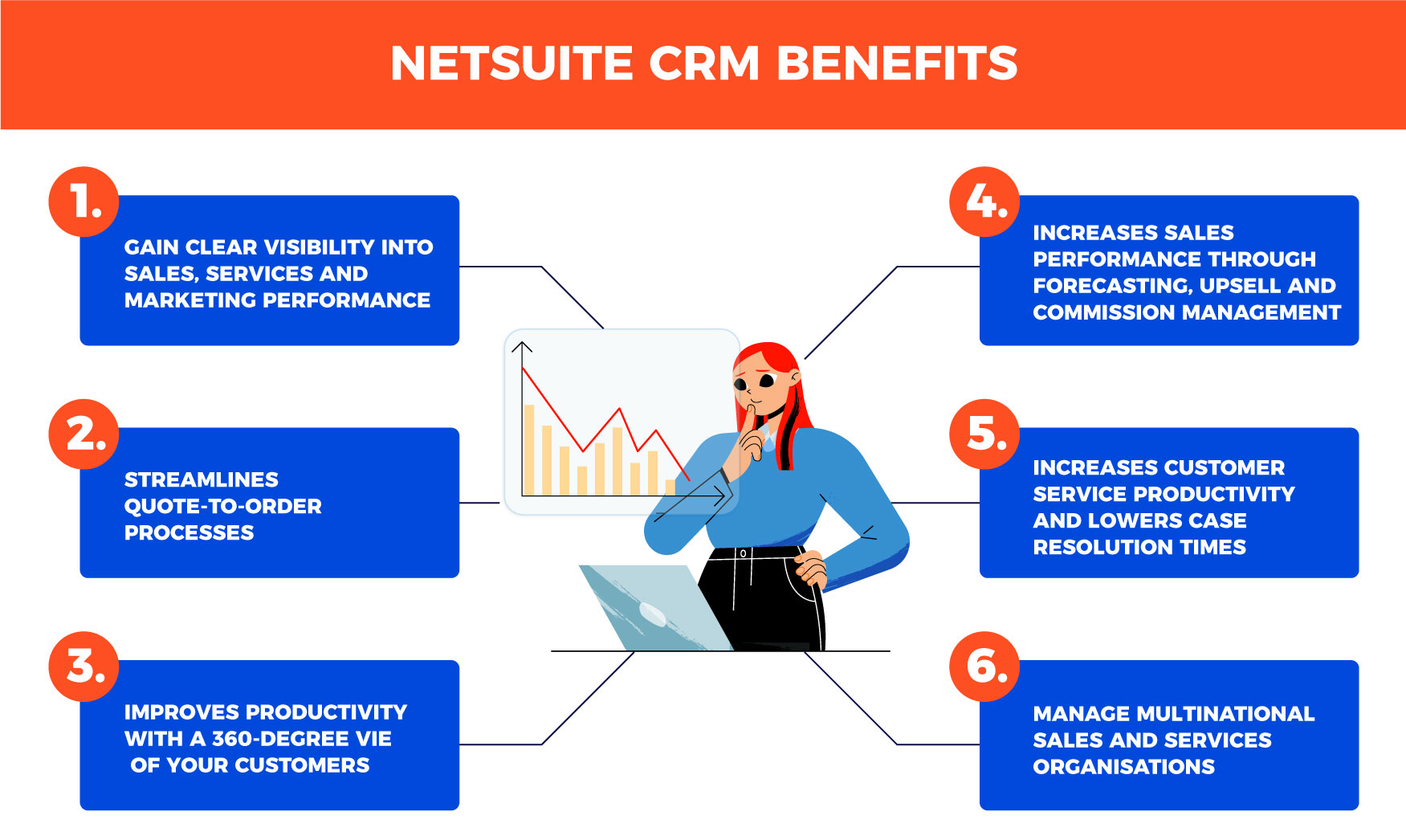 No matter if your company is B2B or B2C, a CRM System is quite effective when it comes to marketing, sales, and customer support divisions of every sector. According to studies, 91% of companies with ten or more workers include some sort of automated CRM system already in place.
A CRM offers numerous NetSuite CRM features. It can help retailers improve operations by recording and preserving purchase history, client interactions— such as via social media, phone, or email— and patterns that can be used to design marketing efforts. The software is very effective even in the hospitality industry to track visitor interests and provide them with a tailored experience regardless of which hotel staff. Meanwhile, when it comes to maintaining personal financial information and recording customer requirements and history, financial institutions may benefit from the extra degree of protection CRM may give.
In a nutshell, a CRM system can be a smart choice for your organization if you're having trouble keeping spreadsheets with client information up to date or if vital customer information is becoming buried in big lists. An increase in revenue and client numbers is evidence that your firm requires a CRM. Customers are more likely to return if you are well-equipped to manage customer interactions regularly.
NetSuite Consultants Adds Ease To Your Business Life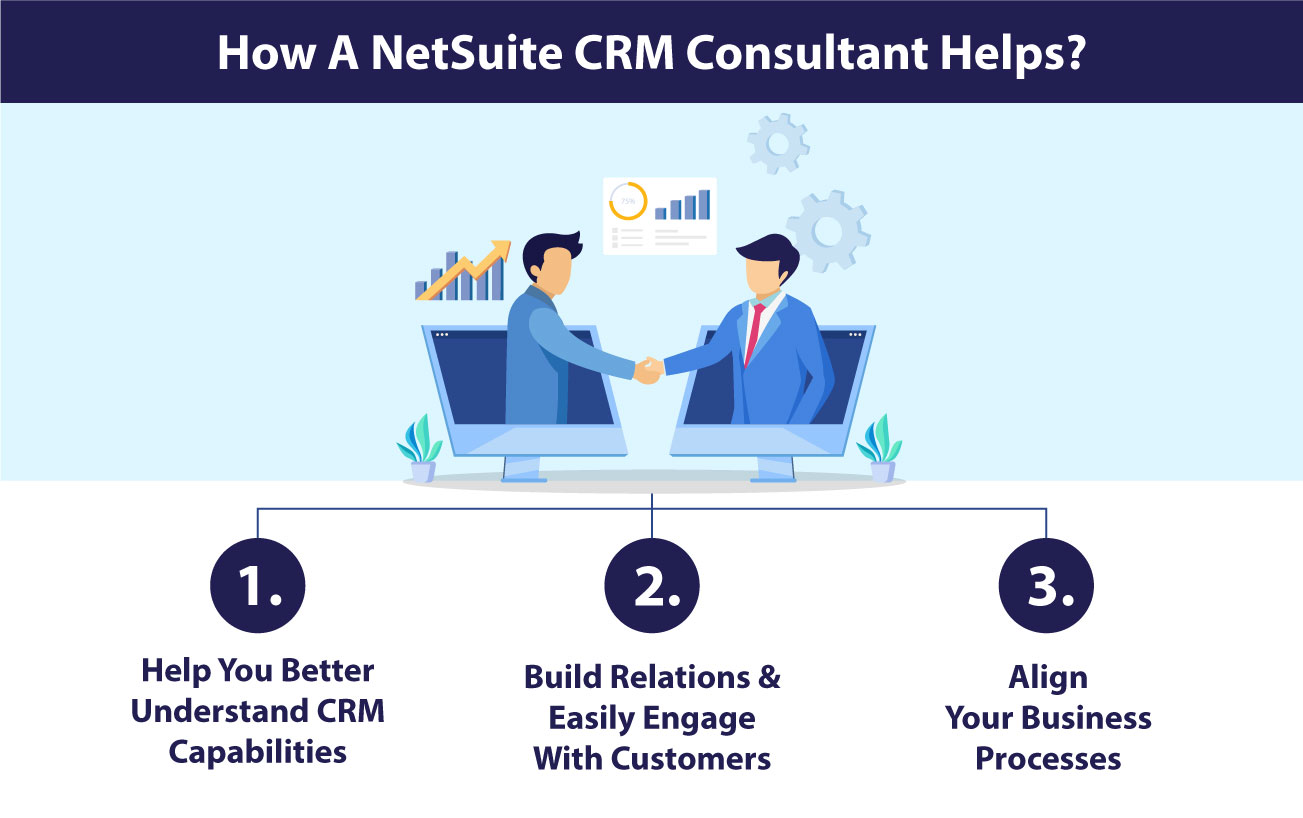 Well, there are three major benefits of having a NetSuite Consulting services by your side:
A Clearer Idea Of The Functionalities Of CRM
Let us assume that you have a complete grasp of all the functionalities which the CRM platform can do. Sounds, exciting, right? While ensuring that customers have a wonderful experience is your principal obligation, you can hardly do it alone. There are several moving parts, but they all function together just to simplify your life.
A NetSuite CRM expert can assist you in figuring out what your system achieves for you. From approach to possibility, sales order, delivery, subscription, upsell, cross-sell, and maintenance, the system may give a constant stream of data across the consumer journey, resulting in a better sale. Not just that, in case you have too much on your schedule manually sort through data, create reports, and determine how technology might best serve your business objectives, these responsibilities can be made easier if you have a NetSuite CRM specialist on your side.
Better Hold On Engaging With Your Clients
Your consumers are the lifeblood of your company. To create long-term confidence and commitment, you must continue to engage with them on a profound level. You could create a possibility for every consumer if you have the correct answer. Although it might be tough to know the ideal method, the best way is to uncover the actual worth of each client connection when you're working really hard throughout the day to increase income. But doesn't it become quite hectic every once in a while? Well, this is where the Top NetSuite implementation Partners come in to assist you with your sales operations on track with automated workflows or email templates. They will allow you to take care of the details so you can focus on the work you love.
Alignment Of The Business Processes
Each company has unique procedures that necessitate unique solutions. CRM software isn't a one-size-fits-all solution, and it is not created the same way. No matter how complicated your business is, your CRM design and execution should reflect that. With a CRM consultant, you can work to create a personalized CRM solution that will help you connect with your clients, improve your operations, and empower your whole staff. To continue to expand, your objective should be to link the people, priorities, and processes that are unique to your company. In other words, as technology evolves, so will your business.

Grow Your Business In The Right Direction With Trusted CRM
Any corporate software implementation is an investment. And, just like every other venture, knowing what to anticipate from your new venture can help you determine the ROI. Whenever it comes to CRMs, the best option is that has the most capabilities that are compatible with your specific business demands – all while saving you money, increasing customer happiness, and increasing sales.
For example, a NetSuite consultant near me may work in tandem with your company's existing ERP. This unified platform provides a collaborative approach to acquiring and distributing critical business data, ensuring that all data is accurate and accessible across all key functional departments. A sales department, for example, may monitor its sales funnel and predictions in the very same system as a customer service representative can assess help requests and determine whether to recruit extra consultants. This all-in-one CRM solution has the potential to improve both organizational efficiency and customer satisfaction.
Customers may also use NetSuite's CRM to send service requests or inquiries, as well as see and administer their assets, invoicing, and balances via an online self-service customer portal. From a marketing standpoint, CRM software simplifies client categorization, enables advertisers to launch more focused marketing efforts, and perhaps increases conversion rates.
CRM is a critical tool for many firms in attracting consumers, keeping them pleased, and maintaining their interest. However, the advantages go well beyond that. Leading CRMs may assist businesses in improving their day-to-day operations, from interacting with consumers and increasing sales to unearthing unique customer insights and facilitating cross-departmental communication.