There is no denying the fact that technology has reinvented the retail experience for customers to a great extent. At the same time, it can alter the way retailers operate via NetSuite eCommerce integration. When any ERP system combines successfully with the eCommerce platform of a merchant, the combined platform will share important data.
What's more, it would optimize the entire operation of the retailers. With the integration of eCommerce and NetSuite ERP solutions, the customer experience for eCommerce can be greatly fine-tuned. But always remember that the NetSuite and eCommerce integration process cannot be executed quickly.
The eCommerce portals have to identify the right ERP platform via which they can streamline their operations and facilitate excellent customer service. The significance of aligning data with operations is specifically evident when implementing ERP functionality to the eCommerce sector.
The eCommerce retailers have an opportunity to provide an eCommerce customer experience. So with these things in mind, let's take a glance at the various factors before planning for eCommerce and NetSuite Software integration.
An Overview Of NetSuite ERP And eCommerce Integration
The primary challenges in NetSuite integration lie in the way brands tend to differentiate their customer-facing systems from the back office tasks. This usually creates an environment related to operations.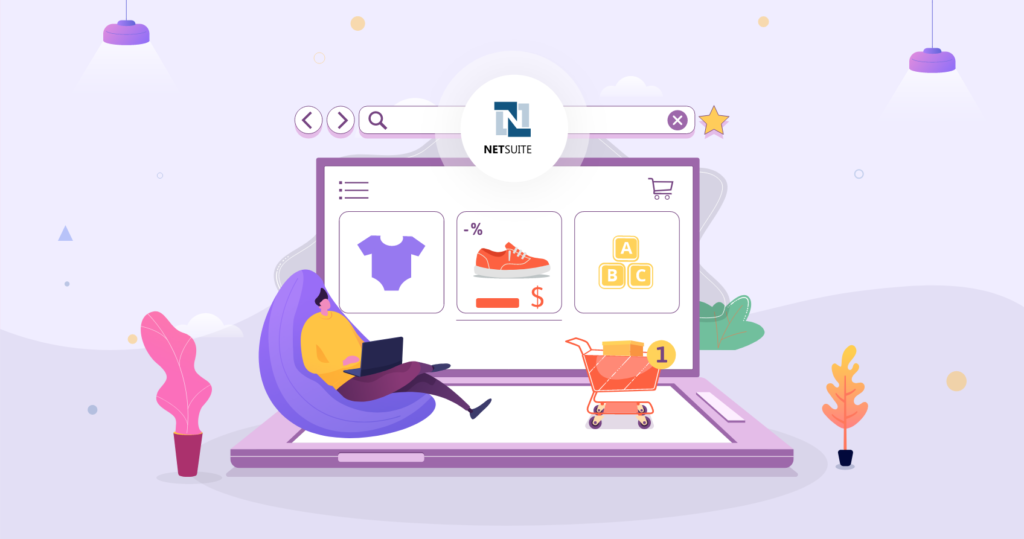 Integrating web systems along with the NetSuite enterprise resource planning platform can resolve the problem and greatly enhance the eCommerce customer journey. There is no denying the fact that the integration of NetSuite with eCommerce makes way for a greater amount of data coordination. Some of the advantages of this integration are mentioned below.

The NetSuite eCommerce integration can get rid of redundant data entry processes which usually happen when users must transfer web data over to the ERP manually. As per many experts, segregation of eCommerce and ERP systems compels the retailers to execute few procedures to transfer data between front and back-end systems. This usually makes it difficult to capture information of buyers precisely.
NetSuite for eCommerce also improves the overall visibility into quarterly and annual revenues. The reporting process becomes extremely simplified as the ERP solution combines with the data to the system.
Factors To Consider Before Opting For NetSuite eCommerce Solution
So now that you know about NetSuite ERP and eCommerce integration, here are some of the most important factors to consider.
You Are Better Aware Of Your Business
When opting for integration, you should always analyze your business from your perspective. It is highly recommended that you don't assess your business from the vendor's point of view. This is because you know your business well when compared to others.
The first step when considering NetSuite eCommerce sites is to analyze the lifecycle of the products. You should assess the total lifecycle from the manufacturing line to the moment it arrives at the buyer's warehouse. You should commence the process of integration with a precise understanding of what is working and what is not.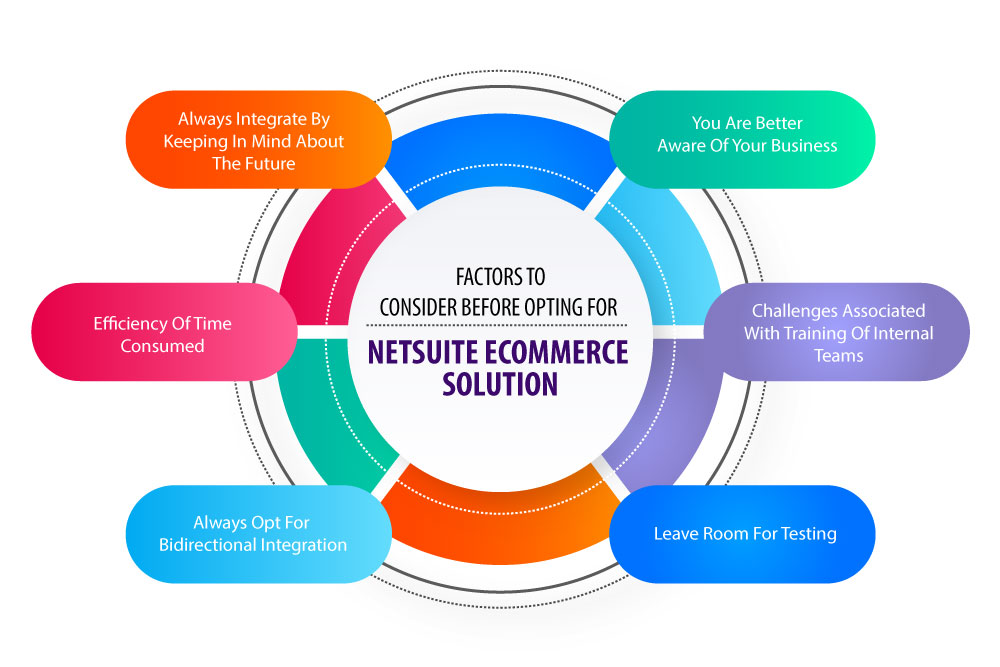 Leave Room For Testing
Well, commencing with eCommerce integration with ERP is always a good idea and augurs well for your overall business productivity. But at the same time, you shouldn't forget to permit plenty of time for testing.
No doubt, you would encounter errors related to syncing along the way. With testing, you would be able to recognize them in a proper manner. And if you fail to allocate time to test the integration process, you would be discovering issues later which can have a severe impact on your business productivity.
Always Opt For Bidirectional Integration
One of the preliminary benefits of eCommerce website integration with NetSuite ERP is that you would be able to analyze consistent data. But at the same time, you should always go for a bidirectional integration process. Some NetSuite consultants would suggest a different approach based on the channels and systems you are using already.
However, bidirectional integration is always preferred. In this manner, you would be able to get updates in real-time. At the same time, you can also excise control over how and when these platforms receive specific updates. For instance, if you are on the lookout to save special pricing updates for marketing purposes, you can implement the change in the ERP system without transferring it to the eCommerce platform.
Challenges Associated With Training Of Internal Teams
There is no denying the fact that the integration between eCommerce and ERP requires a lot of attention. All the departments, namely, finance, SCM, WHM, etc. have to take part in the collaborative process of integrating NetSuite ERP solution with eCommerce.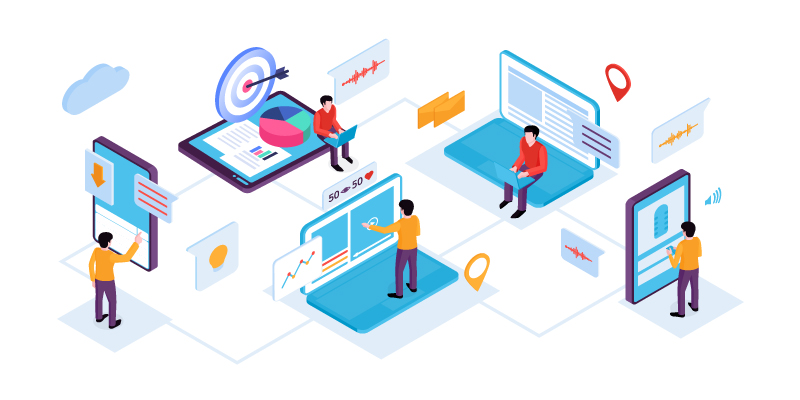 Despite the NetSuite experience being good, you should always remember that the employees have to adapt to new technology and processes. You should motivate and let them comprehend the perks associated with this integration process. If your employees and in-house departments adapt well to the Oracle NetSuite and eCommerce integration, it would be great for your business.
The Efficiency Of Time Consumed
With the NetSuite integration services, you would be able to eliminate major time-consuming tasks. For instance, with the integration of NetSuite with your eCommerce platform, there is no need to manually enter data into ERP. This frees you of useless burdening work and allows you to spend quality time in other useful operations.
From penetration of new markets to designing innovative marketing strategies, you get the time to indulge in creative and company-specific activities. Since the integration of ERP with eCommerce makes accurate and real-time data available, you can use the data to derive high-level actionable insights.
Always Integrate By Keeping In Mind About The Future
NetSuite eCommerce solution and its integration should be carried out by considering what it holds for the future. With the rising trend of adopting cloud ERP solutions, it is quite normal for eCommerce companies to be on the lookout for more advanced features in the future.
It is foolish to rely on older versions or solutions as they can make your business traditional. Ensure that your eCommerce integration is able to achieve short-term requirements and long-term objectives with streamlined adaptability. This would help the organization to spend less time on training for smaller versions.


Conclusion
Do you have a digital business model, or are you planning to develop a new digital business model? If your answer is yes, then this eCommerce integration is quite important. You should also opt for SuiteCommerce implementation to get the best out of your eCommerce business's productivity. We are well aware of the fact that an ERP system can be quite powerful if used in the proper way.
You should consider how the potential of the NetSuite platform can be multiplied by integrating it with your existing or new eCommerce system. With the integration of NetSuite with your eCommerce platform, you would be able to expand your operations. What's more, it would become increasingly simpler to grow your audience base and facilitate top-notch customer service. In simple words, with eCommerce and ERP integration, you would be able to build the bottom line of your business.