Making the switch to an ERP is not a simple decision; it takes time to learn about each system and choose which is ideal for your company. One thing is certain: using a Cloud platform will benefit your company greatly. NetSuite ERP has various advantages that can help your expanding company achieve its full potential.
What is NetSuite Price Management?
Oracle NetSuite price management enables you to monitor, regulate, and alter pricing from a central location in order to optimize profitability. You can manage prices for all customers in one location if you use a single system to develop and maintain numerous pricing strategies. Merchants may use NetSuite's promotion engine to increase earnings and improve customer loyalty by offering customized promotional offers.
How Can You Create And Use The Pricing Group?
Prices are shown in sales transactions dependent on the client utilizing the 'Pricing Group' feature. A distributor, for example, is a customer. And you'll be able to sell everything at a discount. The price level is noted for each additional item at line level record takes extra time in sales transactions.
However, we have a choice called as 'Pricing Group' with NetSuite. Whenever this 'Pricing Group' is used in a commercial transaction, prices are dynamically presented as per the customer's preferences when the item is added.
Step 1: To create a Pricing Group, first Click on Go To > Setup > Accounting > Accounting Lists > New > Pricing Group.

Step 2: Next, click on 'Pricing Group' to display the available Price Groups.

Step 3: After forming the 'Pricing Group,' this group must assign the record. Next, fill in the mandatory fields which include assigning pricing groups for Item Record and Customer Record.
Add the following to an 'Item' record: Lists> Accounting > Items > Sales/Pricing sub-tab > under the 'Pricing Group' form, choose the newly established group.
Assign the following to the 'Customer' record: Customer > Financial sub tab > Group Pricing tab > Lists > Relationships > Customer > Financial sub tab > Group Pricing tab > Choose the 'Pricing Group' you'd want to designate.

Step 4: Finally, with this functionality, 'Price Levels' are automatically presented in sales orders (Ex: Transactions > Sales order > New) for specified customers (Items pricing group= Customer pricing group).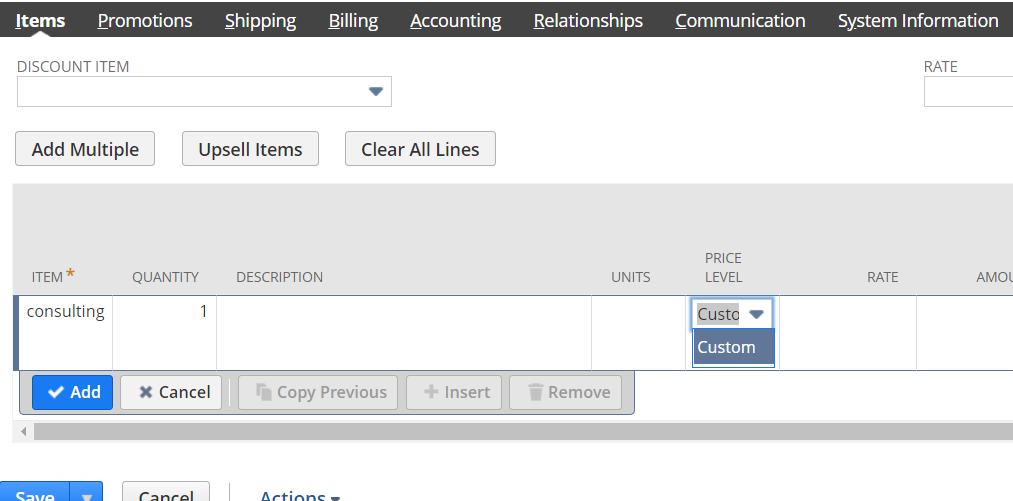 Oracle NetSuite features make it simple to use as it sets the consumers who are allocated to pricing groups, making it simple to create sales prices that vary depending on who buys the item.
How Can You Add A Price Or Assign A Price Level To An Item?
You may set up pricing levels associated to store Location records or have a single base price for all locations. NetSuite price levels setup allows you to offer an item at various prices, and they may be utilized for stores that are assigned to different advertising areas or regions within. To add pricing to an item in NetSuite Point of Sale, follow these steps (NSPOS). You may configure pricing in the various currencies that you use for foreign retailers.
Basic pricing configurations are covered in these phases. You can choose to review the NetSuite ERP and help subject Setting Up Item Pricing for extensive procedures and explanations of various pricing choices. Make sure you check Price Filtering by Currency by Location for further information on how prices synchronize for various currencies.
As an administrator, log in to NetSuite.
Select Lists > Accounting > Items from the drop-down menu.
To update an item, click Edit.
Select the Sales / Pricing sub-tab from the left-hand menu.
Select the primary currency in which the item will be purchased.

Base Price: Each item should have a Base Price, which is the item's average selling price in your shops. In the QTY 0 (Quantity 0) column, enter this price. Use a comma instead of a monetary sign. However, remember that NSPOS does not support purchase quantity-based pricing (QTY)

If required, specify price levels that can be allocated to multiple places (for example, Alternate Prices). To apply a price level to a place, such as Alternate Price 1, utilize the field POS - Price Level on the Location record to specify the level. The price of each item offered in the area will be determined by that level.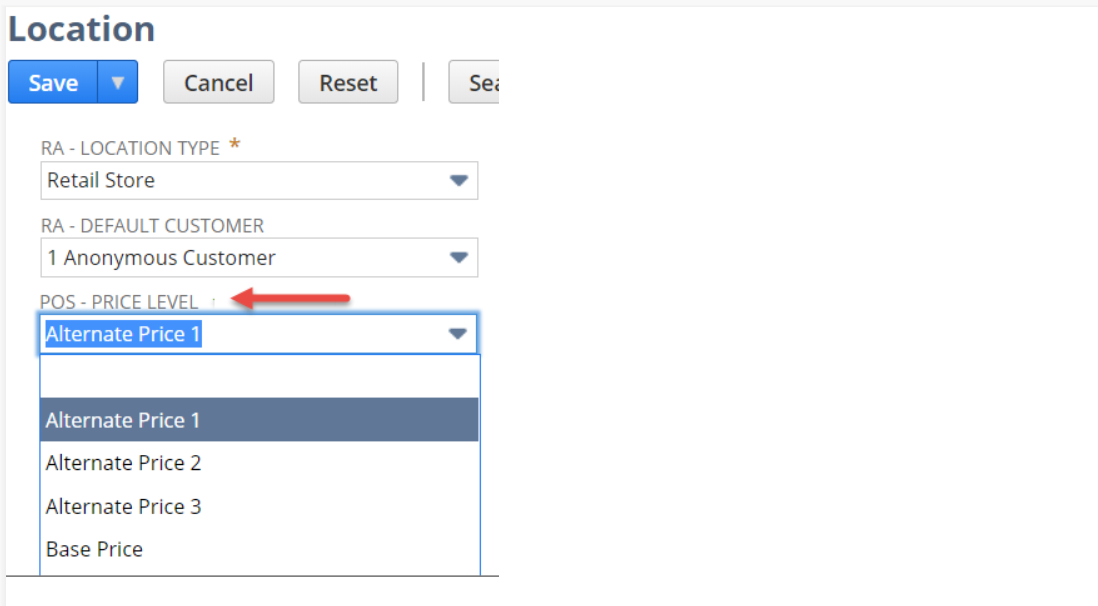 For details on how to complete the Location record, see Working with Locations. The POS - Price Level field is a choice. If a region lacks a price level, or if an item lacks a quantity in the destination's price level, the item's Base Price is utilized instead.
If you're selling the thing in several currencies, choose the currency first, then the item.
Tips for Setting-up Prices
As a NetSuite Alliance partner, you can utilize the pricing feature by following the given tips. First, of all, navigate through Customer > Financial > Item Pricing Sublist.
In Edit mode, choose the Sales/Pricing sub-tab from the item record.
Feature Enable: Setup > Company > Enable Features > Transactions Tab > 'Sales' Field Group > Check 'Quantity Pricing' checkbox.
Setup No.of Quantity Price Levels : Set Up > Accounting > Accounting Preferences > Items/Transactions Subtab > 'Sales & Pricing' field group > Maximum # of Quantity

To establish prices for the item, go to Pricing and pick the pricing schedule. Choosing a price plan organizes the use of the Marginal Rates and Calculate Quantity Discounts fields. To create the pricing schedules, follow these steps: Lists > Accounting > Quantity Pricing Schedules > New.

Choose the Use Marginal Rate box to implement bulk buying in the agenda to each price band independently. For example, if no discount is given on the first ten products sold but a 10% discount is given on the next ten goods sold. If 15 products are sold, the first 10 will be sold at full price and the rest will be offered at a 10% discount. If the discount is to be provided for all of the sold products, this box can be left blank.
In the compute quantity discounts fields, we may specify how to obtain the amount for price purposes:
By Line Quantity: Price is decided based on the quantity in the line item.
By Item Quantity: Price is determined for the selected item for all item lines based on the overall item quantity.
By Overall Parent Quantity: Price is meant for all products with the same parent transaction.
By Overall Schedule Quantity: Price is generated for all goods that share the same pricing schedule.
In the Pricing Group box, pick the pricing group that the chosen item belongs to. Pricing groups allow you to create customer-specific price levels for a group of goods.
Save the changes.
Wrapping Up
NetSuite has traditionally been at the forefront of the ERP sector, from customizations to scalable pricing. Its ability to automate tasks that would otherwise be completed manually, as well as a consolidated backend for all of your essential company activities, demonstrates that NetSuite ERP truly has it all. You can hire a NetSuite developer for additional help and support and guide you through the process of Setting up the price.